This morning, I woke upto the shocking news that the Padma Shri actor Om Puri has left us. I went numb, to say the least. I knew him at a professional and personal level as well.

I called up his former wife Seema Kapoor (with whom he had reconciled). A female voice answered the phone and said: "Seemaji is unstable, she cannot talk to you." I guessed it was all over.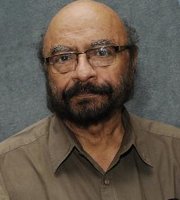 Image Source: filmsbio

After an hour or two, I got talking to some of Puri's closest collaborators. The first person I contacted was filmmaker Govind Nihalani whose films Aakrosh and Ardh Satya are still heralded as some of Puri's finest performances.

Nihalani picked up the call but was in no state to talk as he was in deep shock.

"Not now, not now," he said and hung up.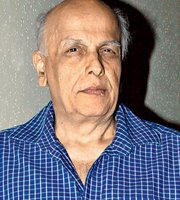 Image Source: alchetron

I then called up Mahesh Bhatt, who was a friend of Puri's from his days as a struggling actor in Mumbai. I could sense the immense pain in his voice as he spoke of his friend's passing. There was a distinct meltdown in his usually loud and clear voice, which even quivered at times, as he spoke about the last days of Puri.

"When I got the news on WhatsApp from one of my friends in Allahabad, I was hurled into the memories of early 80s, before Ardh Satya, when Om had just made an impact on the consciousness of the Indian film industry by his stunning performance in Aakrosh (1980) directed by Govind Nihalani and written by Vijay Tendulkar where he played the role of a person who is mute throughout, keeps quiet. He had an explosive impact on the consciousness of the nation and film industry, but since it was an art film it took a while for the industry to warm up to his brilliance. This was followed by his stunning portrayal in Ardh Satya (1983), Jaane Bhi Do Yaaro (1983), Paar (1984). Naseeruddin Shah, Shabana Azmi and Om Puri – these were the key players of the art movement.

He was an unpretentious man who was clear that he wanted to do a variety of roles in his life, which is why he did not hesitate to do mainstream Hindi cinema will equal commitment. He was one of the few people who made a foray into the Western space while he did some amazing American and British films also.

I woke up to his stardom in the West when I went to Bite The Mango Film Festival which was held every year in Bradford, UK which has a sizeable number of Britishers of Asian origin. They mobbed him like he was a superstar. Then we travelled to the Kara Film Festival in Karachi together and he was one of the few brave voices that did not get timid despite the wind of hatred blowing all around us which wanted to shut the doors and snap ties with the Pakistani talent from the entertainment space. His life gravitated into a darker zone because his personal life went through an upheaval and he got hooked on to alcohol. Then the industry was buzzing all the time with anecdotes of his drunkenness and I think that indicated that he had lost some kind of control he had in his formative years and he was fast heading into an abyss of gloom and doom.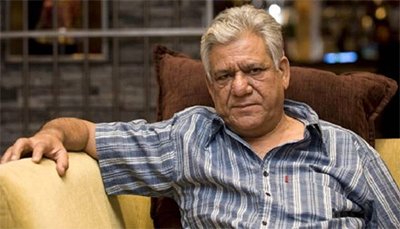 Image Source: newsnation

He was treated very harshly by the media and the world when he made those so-called politically incorrect statements post the terror attack in our country. He stood apart as an actor and a human being. Today when he is no more, a part of me goes with him because I think of those passionate nights we spent at my home discussing art, cinema, life over long hours of drinking."

Were you never tempted to work with him, I asked Bhatt? "If we don't work together, it's not because we don't want to. We couldn't. We had great respect for each other, but a project between us just didn't work out. He was a unique actor, you couldn't just take him in any role, you needed a role for him which could use his genius. A man who contributed greatly to deconstruct this fairytale land and open it up to realism, which today you see in many of our movies – they don't have those typical, smooth-skinned, barefaced actors -- is because of the likes of Om Puri," he said.

Whispers about Om Puri's dependence on alcohol, after his ugly separation from second wife Nandita, had gained strength since since morning.Did Bhatt ask him about those bad times ever?

"He was a shy man. Also, you show respect to each other when someone is undergoing some frail, fragile phase in his life. You don't embarrass him by confronting him by saying, 'Hey, what's eating you?' Of course, I had a number of people who were close to Om coming and telling me that all is not well with him. But such is life where because you are unhinged by some personal problem, it becomes very difficult to get into your heart, your soul. People around him would say that he was very negligent about his physical and mental well-being and there was nothing he could do about it. But why people cannot pull themselves out is something you can never simplify and explain," said an emotional Bhatt.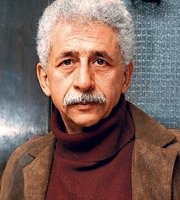 Image Source: newsdog

We then texted Naseeruddin Shah to talk on Puri's demise, to which he replied, "Don't feel like talking but will write something about him later."

Shabbir Boxwala, who had worked with Om Puri on Gupt (Shabbir is director of Gupt, Rajiv Rai's best friend) told us that he is shocked that a post-mortem was conducted on Puri's body.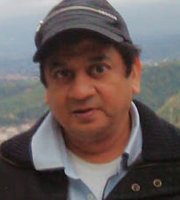 Image Source: vk

He spent a full minute after that to gather his thoughts and sent us a text, which read: 'Mein ek waqt main, ek hi kaam karta hoon. Jab peeta hoon toh peeta hoon, aur jab kaam karta hoon toh kaam karta hoon'. Clearly, Boxwalla would like to remember Puri with those lines from Gupt.

One of the few people who had spoken to him during his last days was Madhur Bhandarkar. The actor and the filmmaker had become friends after Puri convinced him to take a trip to Lahore to accept an award. Bhandarkar was apprehensive of travelling to Pakistan but the late actor was by his side, throughout the trip and the two had a ball together.

"I interacted with Omji just 12-15 days back. He asked me about my new film-Indu Sarkar. In fact, he told me he will be going to Matheran soon, so he will drop by to meet me on my film's set as I am shooting in Karjat. Then he started discussing our Lahore trip with me. He had taken me to Pakistan in December 2015 when I was felicitated with the Memorial Award at the Rafi Peer International Film Festival. I was initially little apprehensive to visit Pakistan but Omji insisted that I should come along with him. So, I have a lot of memories of those 3 days we spent together. We travelled from Amritsar to Wagah Border and then to Lahore. I had a great time with him- we had tea at dhabaas and visited various chowks. So, I have a lot of unforgettable and remarkable memories with him.

In our last conversation, he even jokingly told me, "Is baar tujhe Karachi le jaaunga." We both were laughing on how I was hesitant to visit Pakistan.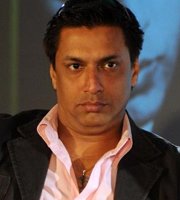 Image Source: nayaindia

The start of 2017 has been very tragic. I have lost two very close friends- Abis Rizvi in the dastardly Istanbul attack and now Om Puri.'

Professionally, Omji was a very cool and calm actor. I was just two films old (Chandni Bar, Satta) when we worked together for the first time in Aan in 2003. He was very kind and humble with all the actors in the film- Shatruji, Akshay, Suniel, Paresh Rawal.

Not just Bollywood, he made a great mark for himself in Hollywood also with films like City Of Joy. He has put India on the global map.

He was still very active as a person. We never heard that he isn't keeping well very often. He was always on the move. I met him constantly at various places- at airports, events...basically he was everywhere.

And then Madhur added, "But Omji never discussed his personal problems with me. He was always laughing and having fun whenever we were together."

What a tragedy! Puri's demise is an irrepairaible loss. RIP, Om Puri sir.



Image Source: brandsynario


Thumbnail Image Source; namespedia, styleselfie , skh & vk