Entertainment News Round-Up: ARREST Warrant Issued Against KRK, Shalin Bhanot Gets INJURED; MC Stan's Indore Show CANCELLED; Hardik Pandya TROLLED For Ignoring Virat Kohli And More
Here's a quick round-up of what happened in the Indian film and TV industry yesterday- March 18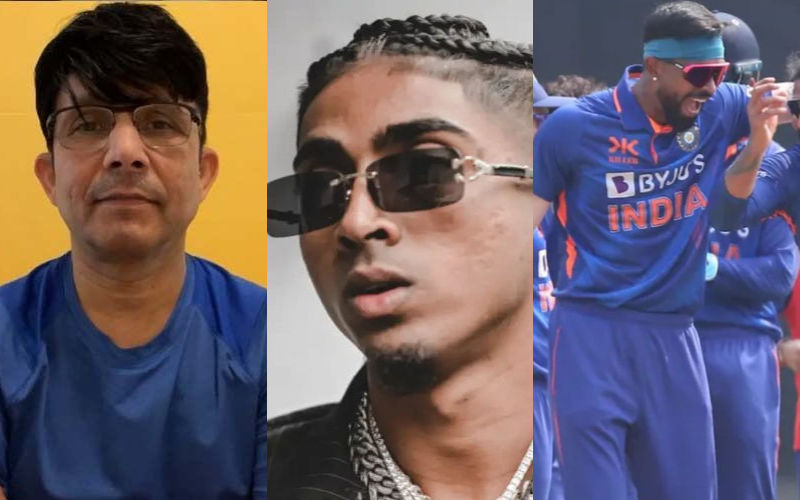 ARREST Warrant Issued Against KRK In Connection To Defamation Case Filed By Manoj Bajpayee
As per the latest reports, the Indore district court has issued an arrest warrant against former actor and film critic Kamal Rashid Khan aka KRK in connection to the defamation case filed against him by Manoj Bajpayee. The warrant was issued after KRK failed to appear in court. For the unversed, Bajpayee had filed a case against Khan last year after he called him a 'drug addict' in a series of derogatory tweets.
ALSO READ: OMG! ARREST Warrant Issued Against KRK In Connection To Defamation Case Filed By Manoj Bajpayee- Reports
Bigg Boss 16 Winner MC Stan's Live Indore Show CANCELLED As Bajrang Dal Hijack The Stage
Bigg Boss 16 Fame Shalin Bhanot Gets INJURED On Sets Of Ekta Kapoor's Show 'Bekaaboo'; Actor Sustains Injuries And Cuts On His Body
Hardik Pandya Ignored Virat Kohli During 1st IND-AUS ODI? Former Gets Brutally TROLLED; Netizen Says, 'Virat Barbar Ki Teri Aukat Bhi Na Hai'
Urfi Javed LASHES OUT At Sonali Kulkarni Over Women 'Wanting Husband With Achi Naukri' Remark: 'How Insensitive'
Actress Sonali Kulkarni was recently trending on social media over her speech where she spoke about 'gender equality' and slammed women wanting a husband whose earnings are good. While some agreed with Sonali, others strongly condemned her speech. Internet sensation Urfi Javed seems miffed with the actress' statement and asked her what's wrong with wanting a husband who earns well. She called her remarks 'insensitive' and said she is calling modern-day women lazy when they are handling their work as well as household chores together.
ALSO READ: Urfi Javed LASHES OUT At Sonali Kulkarni Over Women 'Wanting Husband With Achi Naukri' Remark: 'How Insensitive'
Kareena Kapoor Loves Being A Housewife, Says 'Managing Home Is My Department, From Ghar Pe Khana Kya Bana Hai To Sahab Kya Kha Rahe'