Entertainment News Round-Up: It's A Boy For Sonam Kapoor And Anand Ahuja; Couple FINALLY Welcome Their FIRST CHILD, KRK Drops 'Khan' From Surname; Changes His Name To 'Kamaal Rashid Kumar', Salman Khan's ex-Somy Ali Says 'Stop Worshiping Him Please', And More
Here's a quick round-up of what happened in the Hindi film and TV industry today - August 20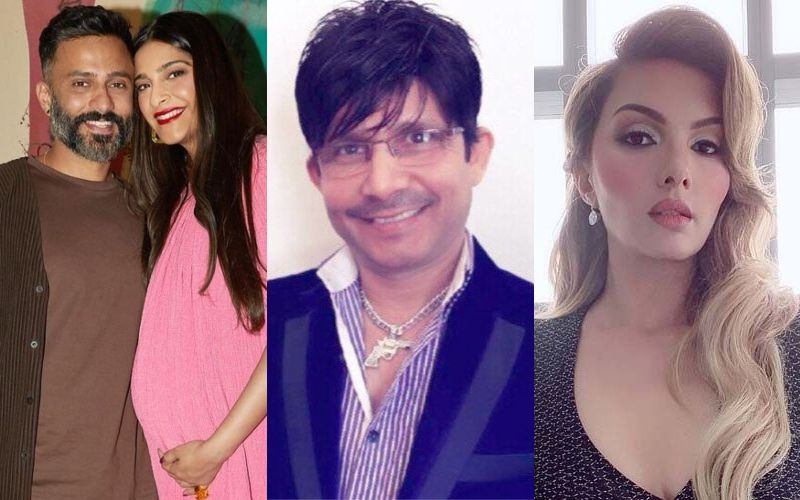 It's A Boy For Sonam Kapoor And Anand Ahuja; Couple FINALLY Welcome Their FIRST CHILD

Sonam Kapoor and Anand Ahuja turned proud parents to a baby boy on August 20, as shared in a note sent by the new parents to their friends.
Neetu Kapoor took to her Instagram handle to share her good wishes with Sonam's parents Anil and Sunita Kapoor. Sharing the note on her Insta story she wrote, "On 20.08.2022, we welcomed our beautiful baby boy with bowed heads and hearts. Thank you to all of the doctors, nurses, friends and family who have supported us on this journey. It's only the beginning but we know our lives are forever changed. - Sonam and Anand."
KRK Drops 'Khan' From Surname; Changes His Name To 'Kamaal Rashid Kumar'
Actor and self-claimed critic Kamaal Rashid Khan popularly known as KRK has once again landed himself in a pool of controversy and brutal criticism.
Apart from reviewing films, he is also famous for making tweets that leave the internet chuckling for days. Adding to the long list of his antics, today, KRK took to Twitter to announce that he is changing his surname from Khan to Kumar.
Salman Khan's ex-Somy Ali Says 'Stop Worshiping Him Please'
Former Bollywood star Somy Ali raised eyebrows as she once again targeted Salman Khan on Friday via a now-deleted Instagram post. Ali, who dated Khan in the past, shared a poster of the superstar's film and urged people to 'stop worshipping him'. Describing him as a 'women beater' and a 'sadistic sick'; the 46-year-old actress claimed that apart from her, there have been several other women who have allegedly suffered at the hands of the Dabangg Khan.
Raju Srivastava's Old Video Talking About 'Yamraj' And 'Death' Goes Viral
Raju Srivastava who is popularly known as Gajodhar Bhaiya, has been making everyone laugh with his stints and stand-up show. Amid his struggle for life, a video of him talking about Yamraj and death has been going viral on social media. Surprisingly, the viral video of him is just 27-days old and this has left the fans in a state of shock!
Image Source: Instagram