Entertainment News Round-Up: Urfi Javed Reveals She Faced CASTING Couch, Says, 'Mere Sath Ek Do Instances Hue Hai', Jacqueline Fernandez Received Calls, Texts From Conman Sukesh Chandrasekhar While He Was In Tihar Jail?, Filmmaker Avinash Das Gets ARRESTED For Sharing Controversial Photo, And More
Here's a quick round-up of what happened in the Hindi film and TV industry today - July 20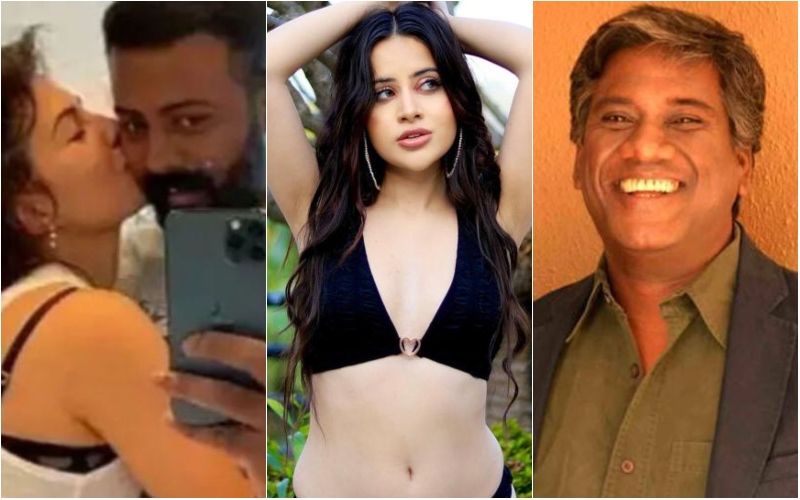 Urfi Javed Reveals She Faced CASTING Couch, Says, 'Mere Sath Ek Do Instances Hue Hai'

Many celebrities have faced the casting couch in the entertainment industry to get work. In the past few years, we have seen many actresses have been very vocal about facing casting couch and have shared their ordeal in public. And, the latest to share her experience is Bigg Boss OTT fame actress Urfi Javed. In an exclusive interview with SpotboyE, the actress revealed she has never faced something like this in the television industry. But there were a few instances where she has faced it but she won't blame the entire industry for casting couch.
Jacqueline Fernandez Received Calls, Texts From Conman Sukesh Chandrasekhar While He Was In Tihar Jail?
Bollywood actress Jacqueline Fernandez made headlines for all the wrong reasons after her name was linked to conman Sukesh Chandrasekhar. Last year, the Enforcement Directorate (ED) summoned the actress related to a money laundering case involving Sukesh. Jacqueline, since then, has been appearing before ED to record her statements. Now, as per the latest report, Sukesh Chandrasekhar was contacting the actress from inside the Tihar jail. Yes, you read that right! In fact, Fernandez claimed that she was not aware of Sukesh calling and texting her from the jail.
Filmmaker Avinash Das Gets ARRESTED For Sharing Controversial Photo
Legal troubles are pouring in for filmmaker Avinash Das over his latest social media post. As per media reports, Avinash on Tuesday was detained from Mumbai by Gujarat police for sharing a picture of Union Home Minister Amit Shah with jailed IAS officer Pooja Singhal. The director was brought to Ahmedabad by the City Crime Branch's team for the further legal process. Avinash reportedly also posted another photo of a woman wearing the national flag on his Instagram and Facebook handles.
'Rustom' Producer Prerna Arora Charged With Money Laundering Case

In a rather shocking turn of events, the Enforcement Directorate (ED) has registered a money laundering case against producer Prerna Arora on Wednesday, reported ETimes.
The filmmaker was charged with fraud of Rs 31 crore. The producer was reportedly summoned by the ED on Wednesday, but she failed to appear citing being out of town for work.
Singer Zubeen Garg Rushed To Hospital In Dibrugarh After Head Injury
Assamese singer and composer Zubeen Garg, who crooned the famous song - 'Ya Ali' from 'Gangster', was rushed to a private hospital in Assam's Dibrugarh. He was admitted to the hospital after he got a minor head injury.
As per the latest RepublicWorld report, Zubeen was in a report when he slipped in the bathroom. Doctors have revealed that the singer suffered seizures following an epileptic fit. Sadly, Zubeen has received 5 stitches on his head.
Image Source: Instagram