Fabulous Lives Of Bollywood Wives: Seema Khan Reveals That She Once Stuck Chewing Gum In Neelam Kothari Soni's Hair At A Party; Here's Why
Fabulous Lives of Bollywood Wives which saw the luxurious life of Bollywood wives is already grabbing eyeballs. However, in an interview, Seema Khan revealed that she was once so green with envy that she stuck chewing gum in Neelam Kothari Soni's hair. Read the reason here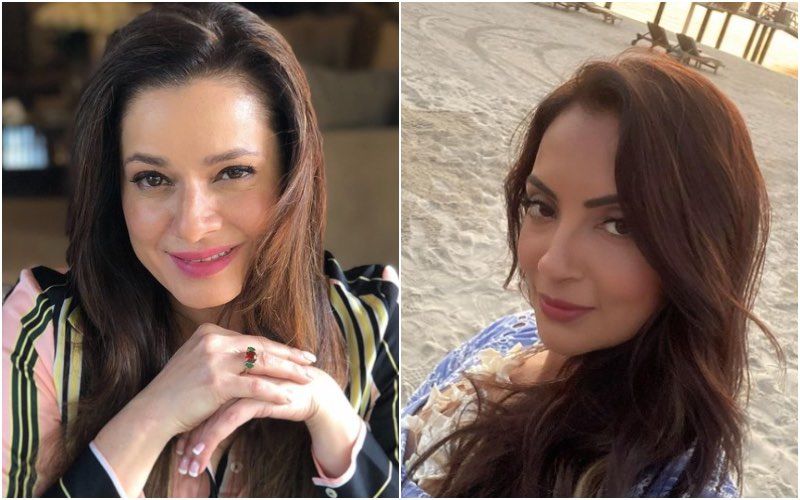 Fabulous Lives Of Bollywood Wives gives a tour to the viewers of the glamorous and fabulous lifestyle of Bollywood wives Seema Khan (wife of Sohail Khan), Maheep Kapoor (wife of Sanjay Kapoor), Bhavana Pandey (wife of Chunky Panday) and Neelam Kothari Soni (wife of Samir Soni). The show introduces the viewers to the lives of four women who are the wives of Bollywood stars living a luxurious life in Mumbai and this show is already grabbing eyeballs. However, in an interview, Seema Khan revealed that she was once so green with envy that she stuck chewing gum in Neelam Kothari Soni's hair. This act was done out of jealousy.
During an interview with Mashable India to promote Fabulous Lives of Bollywood Wives, Seema revealed the incident involving Neelam. "I was very jealous of her hair. She had the most beautiful, long hair and I was angry. I was so upset. I was jealous, so I stuck gum in her hair. She walked around the whole party with gum in her hair," she said. Neelam interjected, "You were not jealous, you were just behaving mad."
Meanwhile, Shah Rukh Khan's wife Gauri Khan recently gave us a hint that there might be a second season of Fabulous Lives Of Bollywood Wives where she herself might be gatecrashing the show. In the show, SRK and she made a cameo appearance in the last episode.
Image source: Instagram/ neelamkotharisoni/ seemakhan76