Farhan Akhtar And Adhuna Bhabani Spotted At Mumbai's Divorce Court; Start With Legal Proceedings
Farhan Akhtar and Adhuna Bhabani decided that they want a transparent separation without any ill will or bad blood. And now they have taken the first step for the same. The estranged couple is at the Mumbai's Family court as we report. Here's a blow-by-blow account. Read on...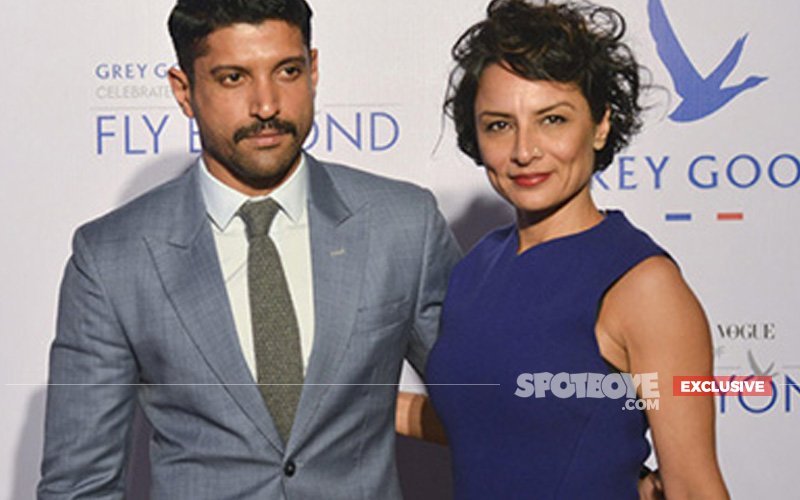 Here's the biggest news of the day!
Farhan Akhtar and Adhuna Bhabani are currently at Mumbai's Family Court in Bandra East for their first counselling session with the Family Court's judge. They headed to the court after lunch.
Farhan Akhtar had stated in the past that although the two are living independently now, their priority is their children and they don't want to indulge in any ugly legal battle.
Image Source: emrites247
And now our sources spotted the two at Bandra's Family court and found out secretly that the judge is conducting a counselling session with them. Going by the law, this is the first procedure to be followed once you file for a divorce. So does that mean that the two have already filed for a divorce?
During the counselling session, the judge discussed about their problem areas, gave suggestions to overcome the current problems and even counselled them for their estranged relationship.
We dropped a text with Farhan Akhtar asking him about the same; however at the time of going online, Farhan had not reverted.
Things went sour between Farhan and Adhuna earlier this year. Farhan and Adhuna's marriage was on the rocks for the last one-and-a-half years. Stories of regular fights between the two were abuzz for the longest time. While rumours suggest that Farhan's growing closeness with one of his co-stars led to the split, a friend of the actor's had then said that it didn't have anything to do with a third party. The two just had "irreconcilable differences."
Farhan and Adhuna had tied the knot in 2000 after dating for 3 years and have two daughters, Shakya and Akira.

Thumbnail Image Source: haathichiti