Farhan Akhtar, Girlfriend Shibani Dandekar And Ex-Wife Adhuna Post Adorable B'Day Wishes For Actor's Daughter Akira
On the occasion of Farhan Akhtar and ex-wife Adhuna's younger daughter Akira's 14th birthday, Farhan's girlfriend Shibani Dandekar posted an adorable wish for the star kid. Shibani shared a dazzling selfie with Akira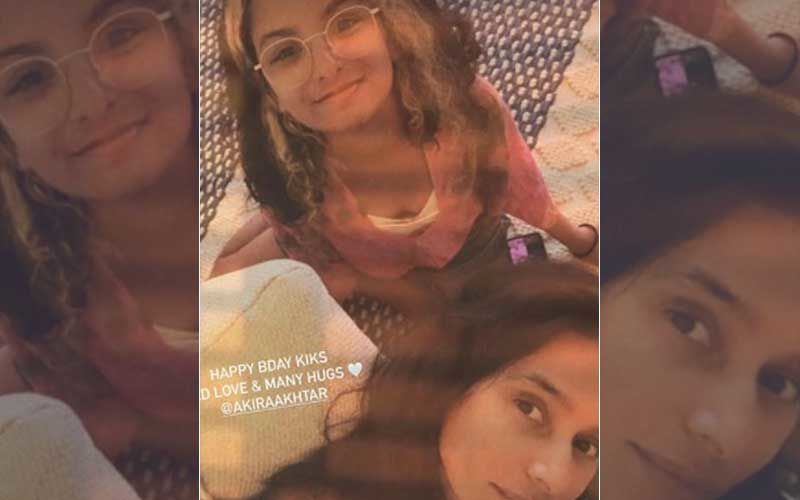 Bollywood actor and filmmaker Farhan Akhtar's daughter, Akira, from his ex-wife Adhuna, turns a year older today i.e., Feb 12. Farhan and Adhuna were married for 15 years. They called it quits and the couple was granted a divorce in 2016. However, Farhan began to date Bollywood actress Shiban Dandekar and the couple has been going strong for years now. Also, Shibani shares a great relationship with boyfriend Shibani's daughter Akira.
On the occasion of Akira's 14th birthday, Farhan's GF took to her Insta stories to post an adorable wish for the star kid. Shibani shared a dazzling selfie with Akira and wrote, "Happy B'day Kiks mad love and many hugs." Farhan shared Akira's interesting picture and wrote alongside, "Happy birthday @akiraakhtar .. there are no words to express how much I love you." Replying to it, star daughter Akira wrote, "I'm starting to think you only have 1 picture of me haha." Farhan responded with laughing emojis.
For the unversed, Farhan and Adhuna also have an elder daughter, Shakya. Earlier, Speaking to Pinkvilla, Farhan had said that breaking the news of their divorce to their kids wasn't an easy task. He had said, "Nothing is easy. Anything you tell your child which you think your child doesn't want to hear is never going to be easy. The thing that your child expects you and by you doing it, you will realise that this is what you expect from them. If you can be honest with your child, they are not dumb or stupid. They understand way more than you and me can imagine. They have a sense of energy, of how their parents are feeling."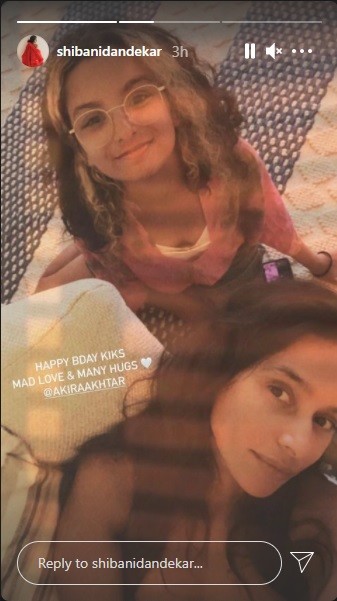 Images Source: instagram.com/shibanidandekar