Farmers' Protest 2020: Mika Singh Urges The Protestors To Maintain Peace; Diljit Dosanjh, Ammy Virk Support Bharat Bandh
With the ongoing Bharat bandh owing to the farmers' protest, Mika Singh urges farmers to maintain peace while Diljit Dosanjh, Ammy Virk, Harbhajan Mann and Neeru Bajwa have extended their support to Bharat Bandh by tweeting about it on their Twitter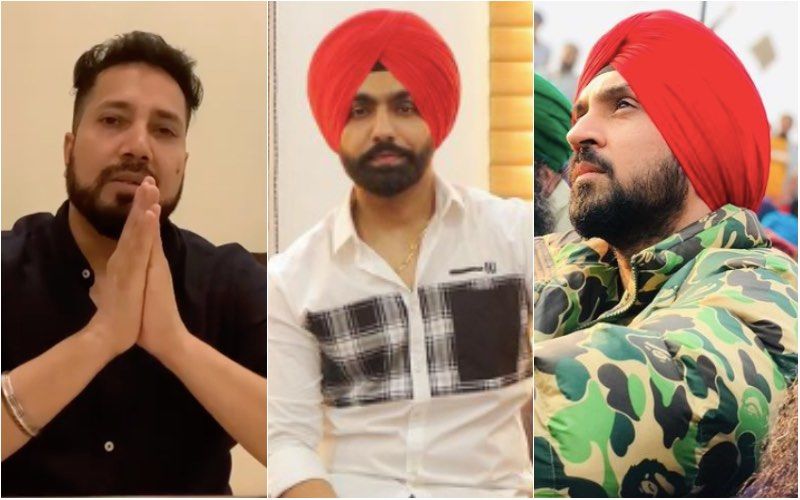 The farmers' protest in 2020 is only getting intense with each passing day. The farmers even observed for Bharat Bandh today to send out a strong message to the government. The stand-off between the farmers and the government is getting a lot of support from the entertainment industry. Many actors from the Punjab industry like Diljit Dosanjh and Ammy Virk have stepped in and participated in the protest. Just recently, singer Mika Singh shared a tweet on his Twitter handle about the ongoing farmers' protest that is being observed in Punjab, Haryana and Delhi. Considering the current scenario as the farmers' protest is at its peak, he urged all the farmers to maintain peace and keep calm while Diljit Dosanjh, Ammy Virk, Harbhajan Mann and Neeru Bajwa have extended their support to Bharat Bandh by tweeting about it on their Twitter.
Mika requested them not to make any mistake that the class of farmers have to face the repercussions. "I request all the #farmer brothers please keep calm and protest, I don't want someone else to do the mistake and then we face the repercussions as a class of farmers ... I'm sure #government will give us the solution.. but please sare shanti hi bana ke rakho (please all of you maintain peace)... sat sri Akal.." he tweeted. While Harbhajan Mann tweeted, "Today WE make history !! Ajj Bharat Bandh Hai!!"
Reportedly, three rounds of inconclusive talks between the two sides over laws are being done where the farmers find it against their interests. Another round of talks is due on Wednesday.
I request all the #farmer brothers please keep calm and protest , I don't want some one else do the mistake and then we face the repercussions as a class of farmers ... I'm sure #government will give us the solution.. but please sare shanti hi bana ke rakho ... sat sri Akal.. pic.twitter.com/q4b9ZQpXeW

— King Mika Singh (@MikaSingh) December 8, 2020
Image source: Instagram/diljitdosanjh/ ammyvirk/ mikasingh