9XM SoundcastE: Episode 80 With Raj Pandit, Vipul Mehta & Salman Ali
We are back with yet another episode of 9XM SoundcastE and this time our guests are Raj Pandit, Vipul Mehta & Salman Ali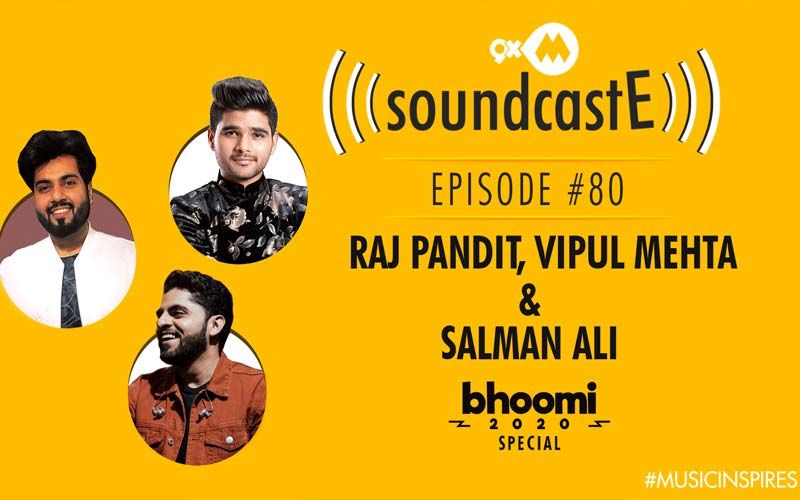 We are back with another interesting episode of 9XM SoundcastE. This episode is part of our special series featuring the fantastic artists in Salim-Sulaiman's latest musical offering called 'Bhoomi 2020'. Every week, listen to some insightful conversations with Host Eva Bhatt, of artists associated with this album.
This week, we have three young singers feat. in the song 'Haq Ali' - Raj Pandit, Vipul Mehta & Salman Ali. Raj Pandit has been closely working with the renowned duo Salim-Sulaiman, as a vocalist, co-music producer & assistant music director. Vipul Mehta has been a regular performer in Salim-Sulaiman & Sunidhi Chauhan shows. Salman Ali impressed the audience & his judges on a popular music reality show and is known for his terrific vocal range.
Vipul & Salman, share their experience & tips, both being past winners in music reality shows. Raj Pandit highlights the need to be original, not mimic other popular singers & work hard on one's strengths.
Enjoy a Kashimiri, a Rajasthani & a Punjabi folk, some 'Sufiana' notes, from the trio, exclusively in this episode.
Music Label Courtesy:
Merchant Records
Whilst you can watch the show on TV, you can also listen to the entire podcast on the
EP Log Media
website, and across all leading audio streaming platforms as well!