Farmers' Protest: Mika Singh Requests Farmers To Remain Peaceful And Refrain From Shouting: 'Some People Are Creating Unnecessary Problems'
Amid the ongoing farmers' protest, Bollywood singer Mika Singh has extended his support to the farmers but has urged them to refrain peaceful. Take a look at his tweets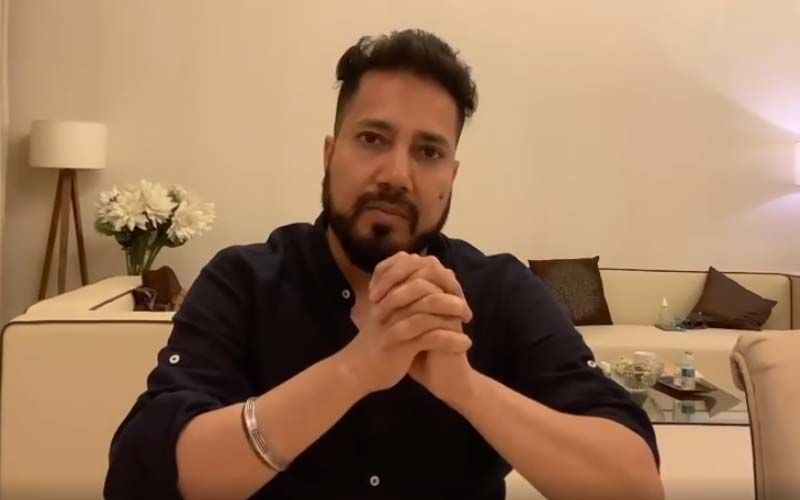 Several Bollywood actors such as Sonam Kapoor, Priyanka Chopra, Sonu Sood and others have come out in support of the farmers amid the ongoing farmers' protest in North India. Diljit Dosanjh extended his support, and joined the protest at the Singhu border in New Delhi recently. Mika Singh has also been shoeing his support through social media posts and has been constantly tweeting about it. He has now requested the farmers to remain peaceful during the protest, and is hopeful that the government will give a solution.
Mika Singh tweeted, "I request all the #farmer brothers please keep calm and protest , I don't want some one else do the mistake and then we face the repercussions as a class of farmers ... I'm sure #government will give us the solution.. but please sare shanti hi bana ke rakho ... sat sri Akal…" In another tweet, he urged the farmers once again to refrain from shouting or using bad language. He wrote, "I Have Again request to all My #farmer brothers .. SHANTI BANAKE RAKHO NO NEED TO USE BAD WORDS / AARGUMENTS OR SHOUTING .. SOME PEOPLE ARE CREATING UNNECESSARY PROBLEMS JUST TO GiVE BAD MESSAGE. SO GUYS PLEASE KEEP CALM AND RELAXE. THANXXX .@Divine_T @unitedsikhs."
A few days ago, Diljit Dosanjh and Kangana Ranaut got into a mega-spat on Twitter after Diljit criticized Kangana for mixing up the identities of farmer Mahinder Kaur and anti-CAA protester Bilkis Dadi. Mika Singh also slammed Kangana and was unhappy with her tweets.
I request all the #farmer brothers please keep calm and protest , I don't want some one else do the mistake and then we face the repercussions as a class of farmers ... I'm sure #government will give us the solution.. but please sare shanti hi bana ke rakho ... sat sri Akal.. pic.twitter.com/q4b9ZQpXeW

— King Mika Singh (@MikaSingh) December 8, 2020
I Have Again request to all My #farmer brothers .. SHANTI BANAKE RAKHO NO NEED TO USE BAD WORDS / AARGUMENTS OR SHOUTING .. SOME PEOPLE ARE CREATING UNNECESSARY PROBLEMS JUST TO GiVE BAD MESSAGE. SO GUYS PLEASE KEEP CALM AND RELAXE. THANXXX .@Divine_T @unitedsikhs pic.twitter.com/67njAEOiQ0

— King Mika Singh (@MikaSingh) December 8, 2020
Image Source: Instagram/Mika Singh