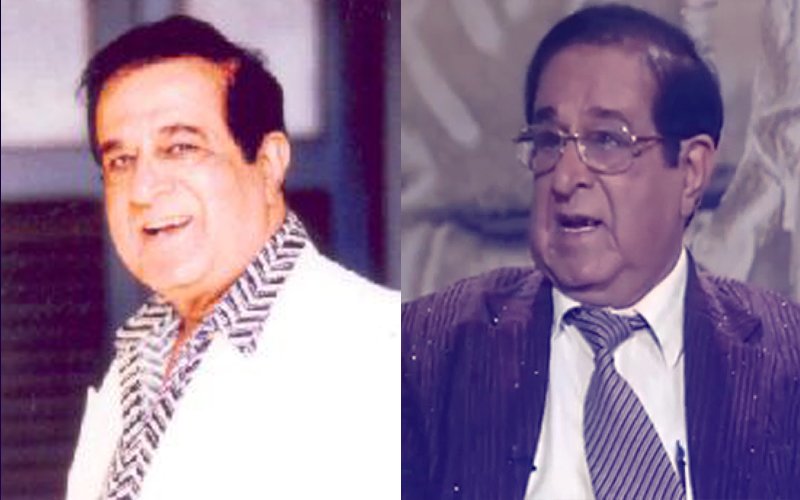 Noted filmmaker Arjun Hingorani is no more. He passed away on Saturday morning at Vrindavan.
The cause of death is not known yet. His last rites were performed in Vrindavan dham, while the prayer service will take place in Mumbai, according to a press statement issued by Atul Mohan, Vice President, Chamber of Film Journalists.
He was the true masala filmmaker and he knew the pulse of audience well. Apart from his films, and most of them having 3 Ks in the titles, his one of the biggest contribution to Hindi film industry was to give break to dynamic hero Dharmendra.
His friendship with Dharmendra was evident from the fact that Dharmendra starred in most of his films. What's more. Even when Dharmendra opened his studio Sunny Super Sounds he was the first one to make the booking. His friendship with Dharmendra was no less than a folklore in Bollywood.
Apart from directing a Sindhi film Abbana he directed many hits including Kab? Kyon Aur Kahan?, Kahani Kismat Ki, Khel Khiladi Ka, Katilon Ke Kaatil, Karishma Kudrat Ka, Kaun Kare Kurbani and Kaise Kahoon Ke Pyaar Hai among others.
He also acted in many of his films and his one liner 'kya samjhe.. nahi samjhe' became an instant hit when Kahani Kismat Ki released. He was spiritual writer too. His book 'How To Be Happy And Realise Your Dreams' was well appreciated by many dignitaries.
May his soul rest in peace.