Filmmaker Mahesh Bhatt's Death Rumours Fly, It's A Mix-Up With Another Mahesh Bhatt!- EXCLUSIVE
Someone started spreading that the legendary filmmaker Mahesh Bhatt is no more. He lacked ethics, morals and sensitivity. The chain reaction led to chaos. SpotboyE.com is the FIRST to clear the air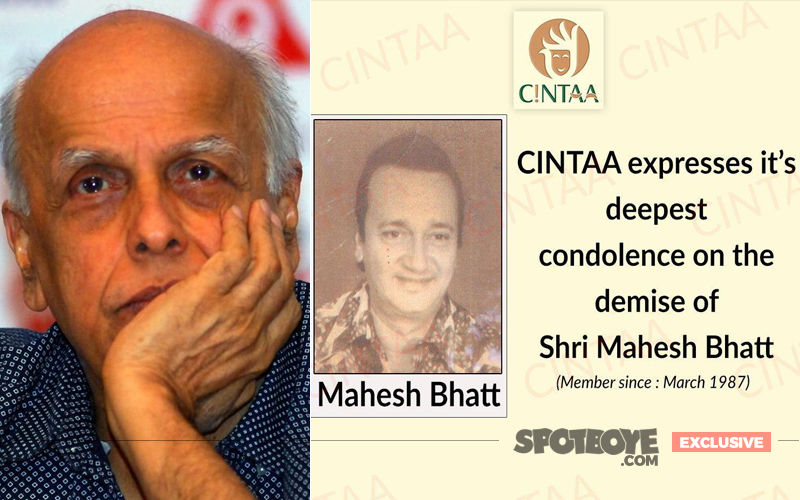 Well, there can't be only one Mahesh Bhatt. I am talking about his talent and honesty. And, I am talking about our foolishness to spread rumours of celebrities' deaths. The last few hours have been terrible. I have been immensely attached to this man and considered him as my guru to speak only the truth and nothing but the truth. I don't care if I get misunderstood as I often do, but who can take away this sub-conscious teaching of his from me? So yeah, the last few hours have been terrible. And why? Someone called me to say that the legendary filmmaker is no more.
And then, while I was in a tizzy, thankfully I got a call from Nupur Alankar (EC Member, CINTAA) who said that it would be great if it could be clarified through our website that Shaheen and Alia Bhatt's father is fine and nothing has happened to him. "It is a certain Gujarati actor Mahesh Bhatt, who has passed away. He was a member of the CINTAA."
We then called up Mukesh Bhatt, who said that he has started getting calls asking the same. "My brother is perfectly fine. He is hale and hearty. And, he is hectically involved in making the most memorable film of his life Sadak 2," Mukesh Bhatt clarified.
My sincere condolences to the departed actor, Mahesh Bhatt. Ditto to his family. May his soul rest in peace.
But think of it, why have we become so hasty in life? Have we lost our five senses? The CINTAA Facebook that put out the news of the actor Mahesh Bhatt's demise had posted a very clear picture of the departed artiste. Couldn't it be seen that the man in question does not resemble the iconic producer-director in any way?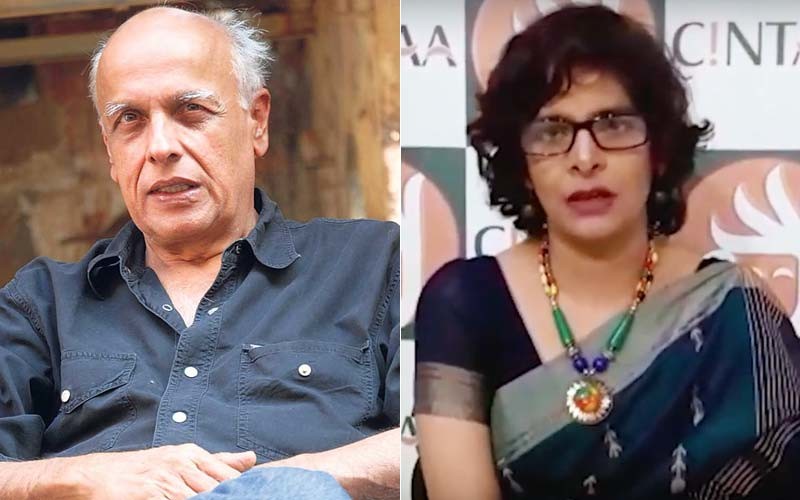 Anyone is texting the other whatever he feels like without gauging the situation and knowing the facts. Anyone is pressing on emoticons of Smiles, Middle Finger, Thumbs Down, Thumbs-Up after getting almost every damn message. WTF is going on? Aren't we just out to celebrate and even plan someone's misery? We have become sadistic. We read posts on Facebook, Twitter and Instagram and react faster than a (wild) horse. Bloody hell! And above all, we are in a mad rush to copy-paste news from anywhere and everywhere, smartly changing a few words here and there.
Yahaan (in Mahesh Bhatt's case, today) toh phir bhi log phone karke pooch rahe hain. The other day, a section of the media put out that
Ameesha Patel is critical after meeting with a serious accident on the Mumbai-Pune highway.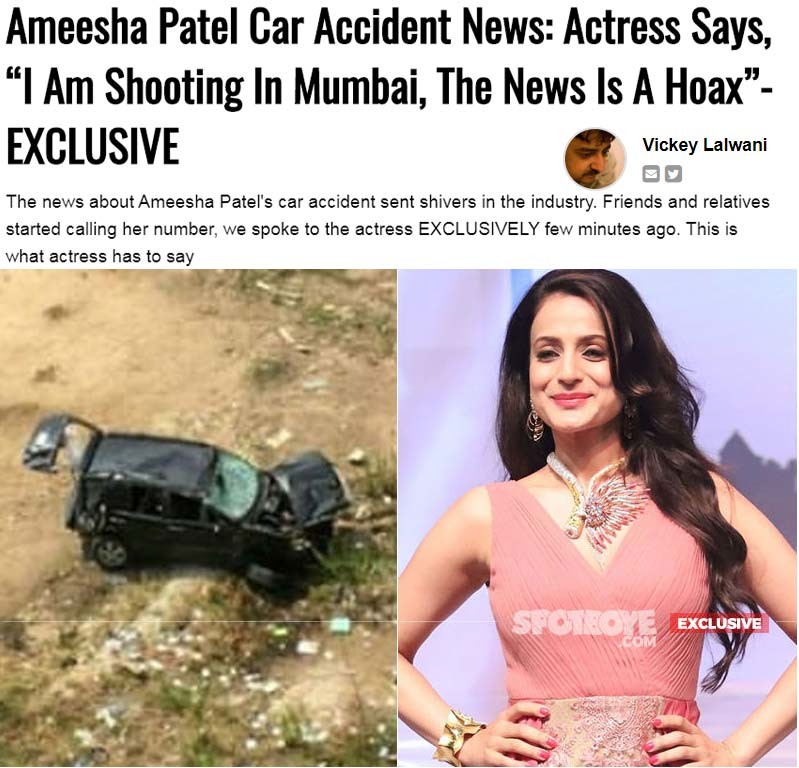 Did that media even text Ameesha to find out? I doubt. Else why wouldn't she have clarified to them that she is kicking like she did with me, even at an hour as late as 23:00 hrs? Lekin nahin, certain members from my own fraternity were buried in their mobiles forwarding that Fake News message.
Hurts. Hurts a lot.


Image Source:- fb/nupur.alankar.90/ibtimes/headtopics/youtube/cintaatv/instagram/maheshfilm