Firangi DISASTER: Smell The Coffee, Kapil Sharma. You Are A ZERO Actor
That's what most sections of the Bollywood trade feel. SpotboyE.com talks to experts in the distribution, exhibition and analysis circuit to understand why Firangi failed and the future of Kapil in Bollywood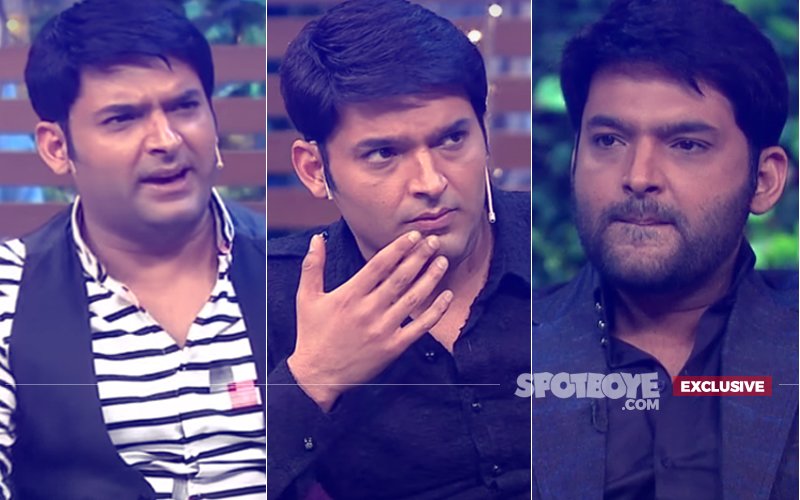 Mr Kapil Sharma's second offering is making theatre owners tear their hair out. Gaiety-Galaxy & Maratha Mandir owner Manoj Desai tells SpotboyE.com, "I am having a long weekend from Friday morning and you know what I mean." Itna nasha hai is aadmi ko Bollywood ka that he has wasted nearly Rs 35-40 crore in this stupid film (burnt a large percentage from what he made in his hey days he has made with a non-director Rajiv Dhingra who is always around him to give him wrong advice. FYI, distributor Anil Thadani took a bomb from him to release the film all over India- which is confirmed by trade analyst Amod Mehra.

We'll come back to Dhingra's abilities, err, non-abilities later. But first let's go over to people who matter in telling you how a film has started off at the ticket windows and why is it doing well/not well.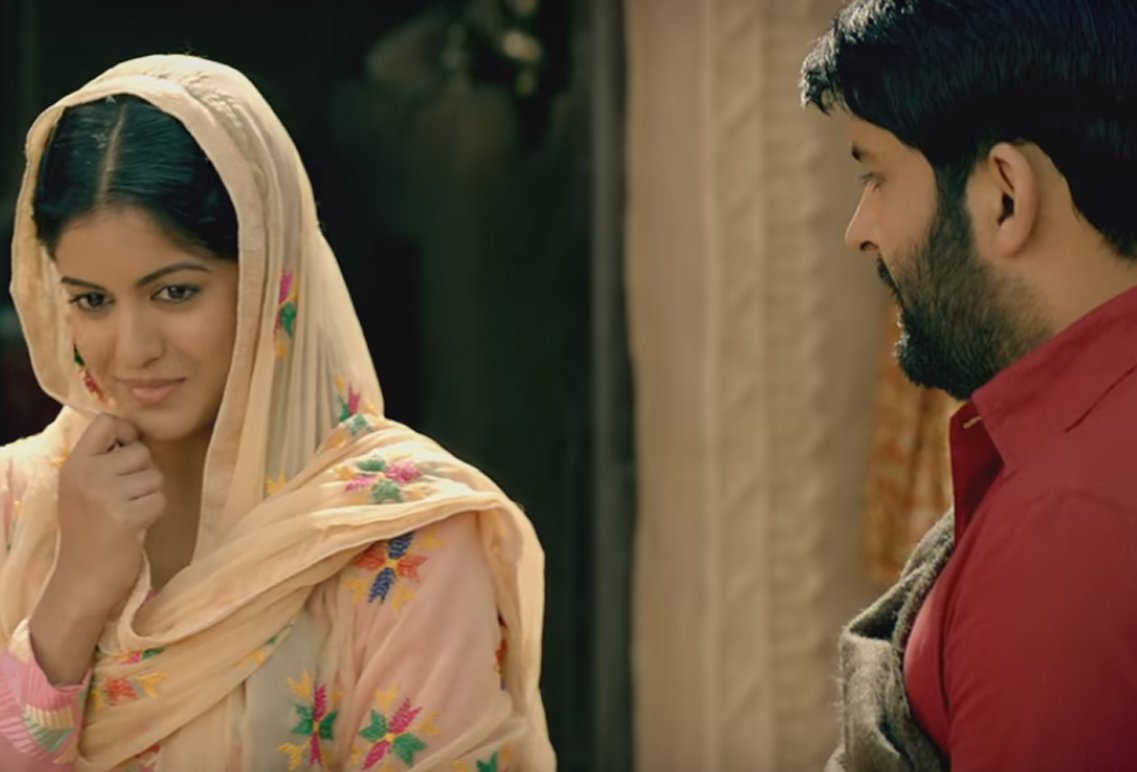 Ishita Dutta And Kapil Sharma In Firangi

Trade analyst Amod Mehra is hopping mad. He goes on to tells us, "Kapil should go back to TV and only TV.

Adds Amod, "I watched Firangi on Day 1 with only 5 other people with me in that show. Do I need to add anything further?"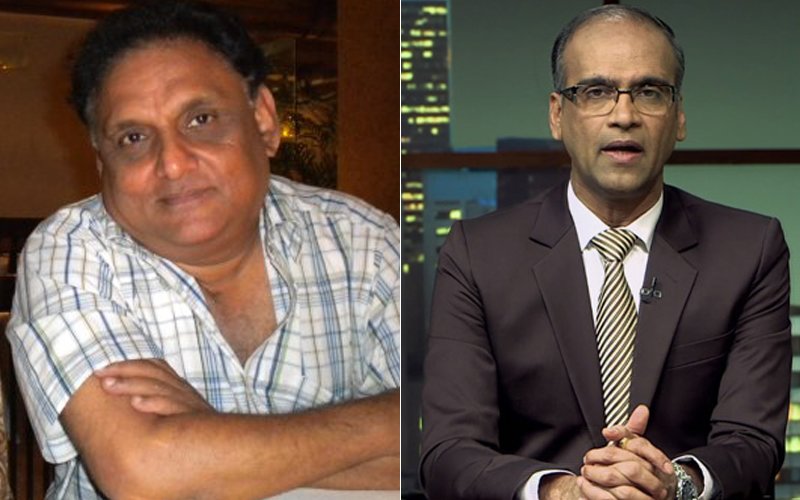 Amod Mehra And Komal Nahata

Another trade analyst Komal Nahata however has a slightly different opinion. "I think Kapil was good- but the Firangi script failed him totally. There was no emotion or patriotism in the film, it came across well in only those portions where there was comedy."

Losing proposition? "Of course it is, it hasn't even started, so where's the question of profits?" Nahata replies.

When contacted, Ravi Sibbal of PVR reveals, "We haven't cancelled any shows yet, but the collections are definitely poor, just about 12 per cent."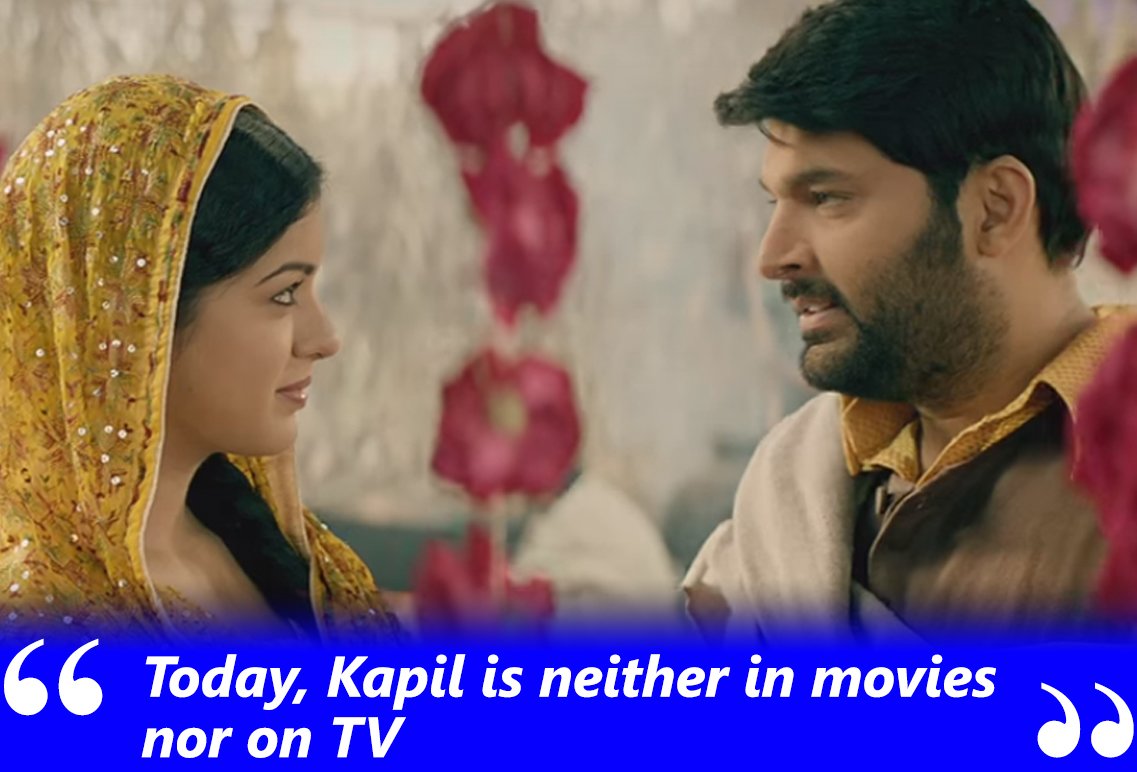 Manoj Desai comes back to say, "Kapil cannot handle the big screen. Actually, he lost his charm on small screen too when he started making sexist jokes. Almost all his jokes were terribly sexist. Those sexist jokes slowly but surely cut him off from his fans. You know what? I was called for his show on Dilwale Dulhania Le Jayenge--- but I refused to go. Kapil ne 2017 ko aur bhi barbaad kar diya. Padmavati (which was supposed to release on December 1 which later Kapil took away for Firangi) aati to dhammal aati (Kapil would have had to go scurrying for cover if Padmavati had kept its date)."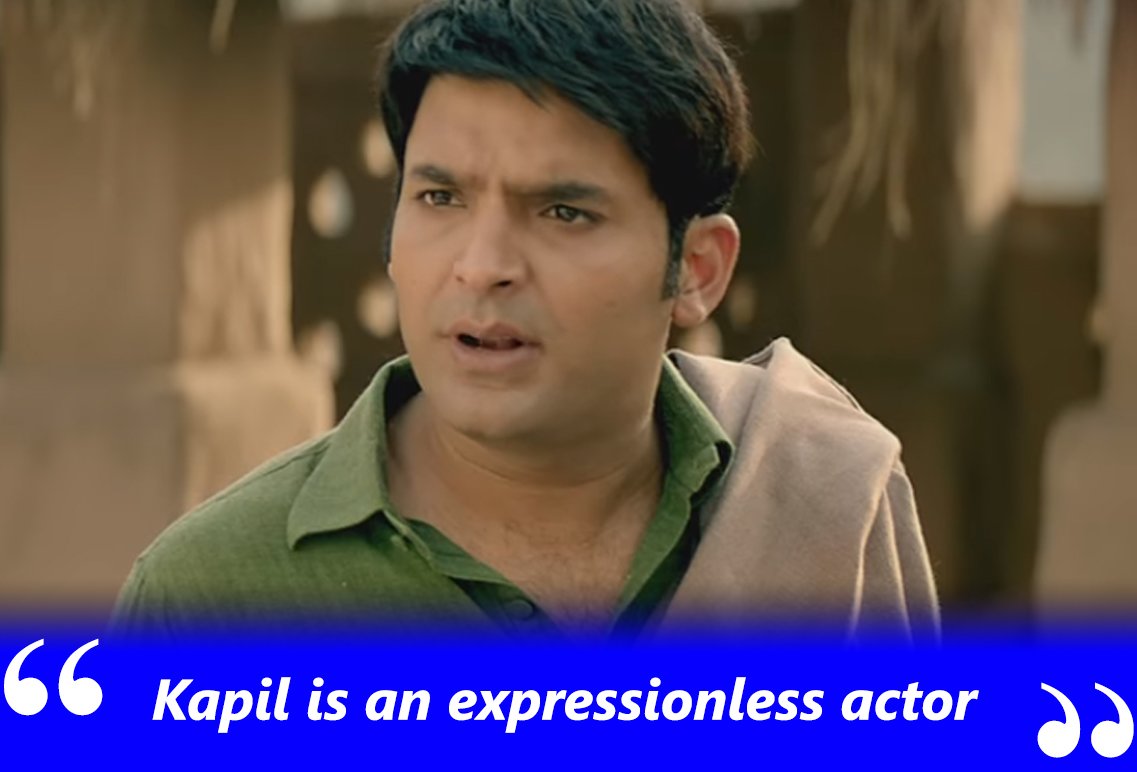 Kapil Sharma In Firangi

Amod further says, "Okay, let's get this straight. Kapil is a zero actor, with just a comic timing that works on only TV. The sooner he smells the coffee, err, reads the writing on the wall- because you see he might not understand what does it mean when one says 'Smell the Coffee'. He has no expressions to emote and his image is entrenched in the people's minds as a stand-up comedian.

He started thinking he is God, and mind you, God does not like competition. Today, Kapil is in a very bad shape physically, undergoing therapy for anxiety and alcoholism. However, how could he green-light such an absurd film is beyond my comprehension. His erosion of confidence is basically he getting carried away, as I said God does not like competition. I would give him and Dhingra both -5 (Minus Five) for this nonsensical film, which honestly I am embarrassed to admit I went and saw it first day first show."

Leading distributor, Hemant Shah says, "Kal theek tha lekin aaj heavy drop aaya hai picture mein. There is no content at all. People could not tolerate Kapil for more than 30 minutes on TV during his last days in Sony's The Kapil Sharma Show, why would they tolerate him for two-and-half hours?"

Distributor Sunil Bansal pitches in, "Nobody is interested in watching films like Firangi shelling out Rs 350 and 400. Moreover, Kapil is not a crowd puller at all. Today, that man is neither on TV nor in films- and that is really sad."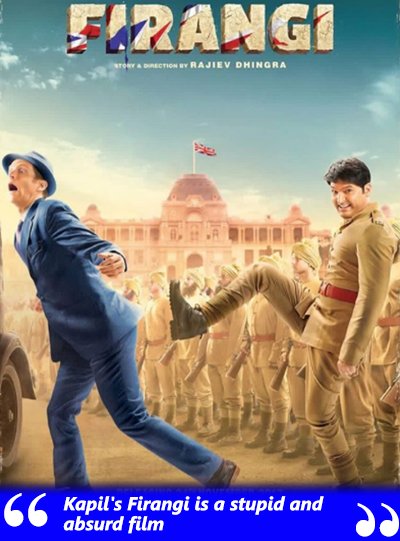 But the question is: Who will bell the cat? Mr Sharma's real well-wishers left him (in March & April this year afterhis mid-air brawl on March 16) because he treated them with scorn, disdain and violence--- so there's nobody to tell him what is right and what is wrong. Except of course Dhingra (we have come back to Dhingra's abilities as promised earlier) whom Sony wanted out, but Kapil chose to apply brakes on the show rather than chuck out the wrong adviser. Says Amod, "Why did Sunil Grover, Ali Asgar & Co leave Kapil? Simply because he didn't treat them well." Hmmm...

For those who've come in late, Kapil could not even conduct the invitations sent out for Firangi's special screening, gracefully. Farah Khan (rightfully) blasted him on Twitter with a cryptic quote which SpotboyE.com read, decoded and confirmed with Farah that Kapil was one of the 'mannerless people' she was referring in the quote which was directed at people who invited her with janta forwards.

Don't miss that story below: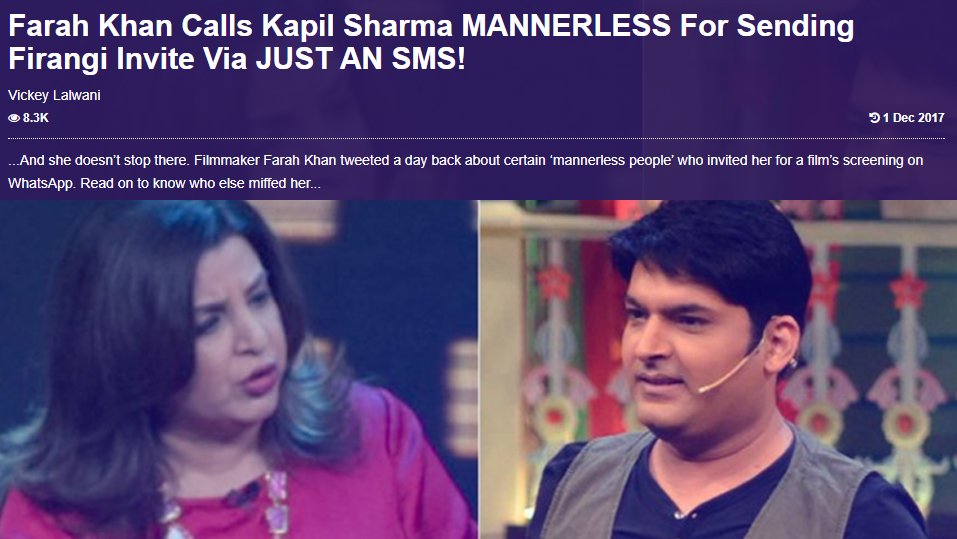 Click On The Image To Read The Full Story


Image Source: youtube/setindia, facebook/starworldindia, twitter/kapilsharma, instagram/firangi
They say the best things in life are free! India's favourite music channels 9XM, 9X Jalwa, 9X Jhakaas & 9X Tashan are available Free-To-Air. Make a request for these channels from your Cable, DTH or HITS operator.