Lucknow Central which stars Farhan Akhtar and Diana Penty has opened to the box-office with a disappointing figure. The film could make only Rs. 2.04 crore on Day 1.

Trade Analyst, Taran Adarsh, took to Twitter to share the box-office figures on the Day 1. "#LucknowCentral Fri ₹ 2.04 cr. India biz... Growthon Sat and Sun is crucial," he tweeted.


Author and SpotboyE.com's reviewer Khalid Mohamed gave two stars to the film. He wrote: "Farhan Akhtar-led prison escape drama, supplemented with music, is a sorry aama gaama paa. This spin on musicians emerging from within prison walls is culled from facts, a tribute to the Healing Hearts Band from the city of erstwhile nabobs who'd sup on delectable kabobs. Sincere apologies, but the ensuing cuisine of muzak, prison break plans and much ado-dah about violent rivarly between the cellmates is enough to set off a tummy rumble. Grumble."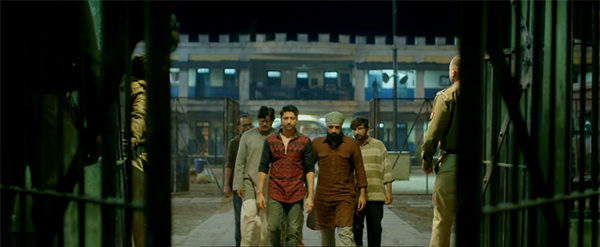 Farhan Akhtar And Team In Lucknow Central

"In any case, the plot premise isn't exactly novel. Forget the forgettable Yashraj banner's Qaidi Band. Vestiges of this devils-turned-singing-angels have alreay been evidenced in Elvis Presley's Jailhouse Rock (1957). Whoa, a compere even raves, "Welcome to Jailhouse Rock 2017." Gotcha. As for the business of reforming hardened criminals, flashback kindly for a minute to V. Shantaram's Do Aankhen Baarah Haath (1957), inspired by an open experiment at a prison close to Satara," he further wrote.
Image Source: Lucknow Central/Trailer