A little while ago, Shahid announced the name of their little bundle of joy on social media. Zain is an Arabic word meaning beauty. Along with the name, Shahid wrote, "Zain Kapoor is here and we feel complete. Thank you for all the wishes and blessings. We are overjoyed and so grateful. Love to all." Have a look at the first pics of the family walking out of the hospital right here: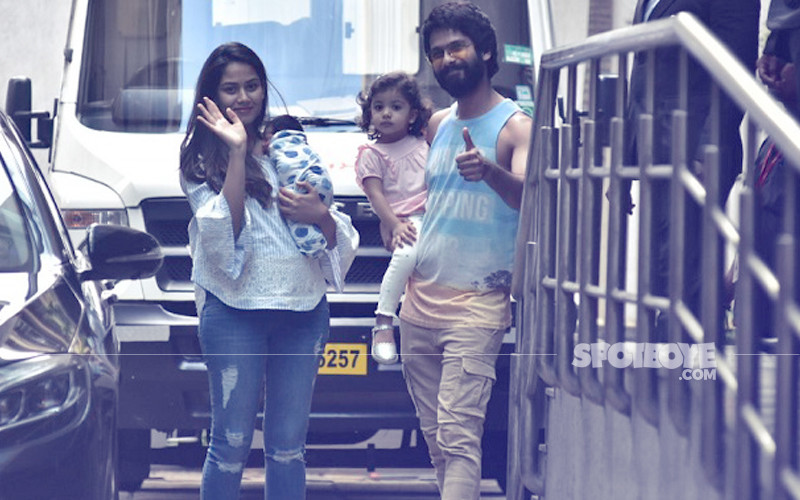 Shahid Kapoor, Mira Rajput and Misha bring home little Zain
Not just
Mira and Shahid, the families have been super happy
ever since the news of the baby boy came out.
The parents have been with Shahid and Mira throughout
. Time and again they have been seen walking in and out of Hinduja Healthcare, Khar, Mumbai. Talking to Republic TV, Shahid's father, Pankaj Kapur said, "I am very delighted that a new bundle of joy has come to our house. A baby being born in any house is a matter of sheer joy and excitement. Similarly, it is a moment of joy for our family and as the grandfather of the newborn, I am delighted and very proud of my family. I wish Shahid and Mira all the very best and many congratulations."
While speaking to Mumbai Mirror, Sr Kapur said, "It's the most delightful thing that can happen to any family. Shahid's family is now complete. God bless all of them. We are thrilled about the new arrival."
Image Source: Viral Bhayani