Flashback Friday: Priyanka Chopra, Aishwarya Rai, Katrina Kaif, Salman Khan, SRK's 'School Days Ki Pictures' Will Leave You Zapped
Ever wondered how your favourite celebrity looked during their school days? Well, completely unrecognisable! Check out Salman Khan, Anushka Sharma, Katrina Kaif, Priyanka Chopra, Shah Rukh Khan and other's throwback pictures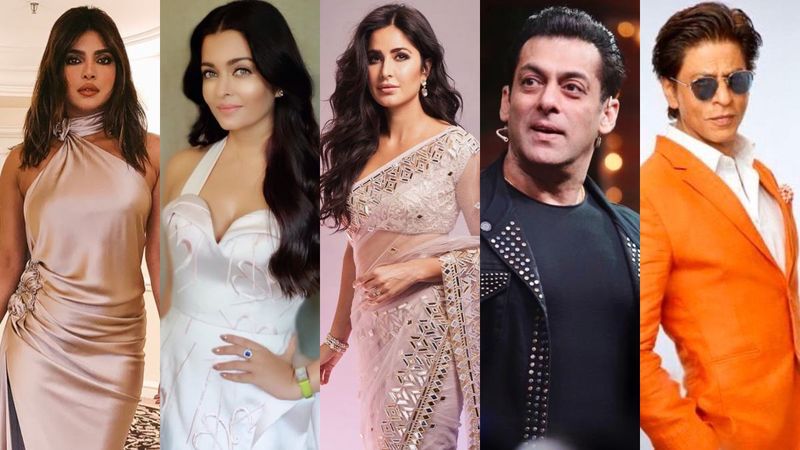 Bollywood stars are largely looked-upon and loved by fans in almost everything they do. Well, quite a lot about all the B-townies is available in the public domain; be it about their films, relationships, rivalries, success ratios and failures. However, not much is known about how the stars looked and behaved during their school days. And just like all of us, some were mischievous, while a lot of them were good in academics and others in extra-curricular. We recently got our hands on some of those treasured moments and these stars are unrecognisable, and how!

From superstars like Salman Khan and Shah Rukh Khan to the stunning Aishwarya Rai Bachchan and Katrina Kaif, from global diva Priyanka Chopra to handsome hunk John Abraham, we bet you just won't recognise your favourites. Here's a rundown of some Bollywood celebrities from school days and it's too cute to miss!
1 – Salman Khan
Superstar Salman Khan is a Bandra boy at heart. He completed his schooling from St. Stanislaus High School and has always admitted to being one absolutely mischievous kid. Hehe, are we surprised?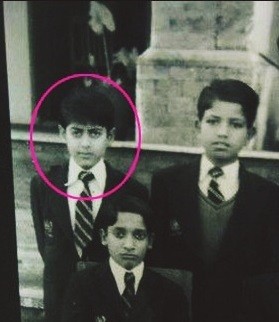 2 – Shah Rukh Khan
Shah Rukh Khan, the ultimate King of Bollywood, is among one of the most popular faces globally. He completed his schooling from New Delhi's St. Columba and was an all-rounder in both academics and sports. SRK then did his graduation in Economics from Hansraj College in Delhi. Further, SRK completed his Mass Communication course from Jamia Millia Islamia.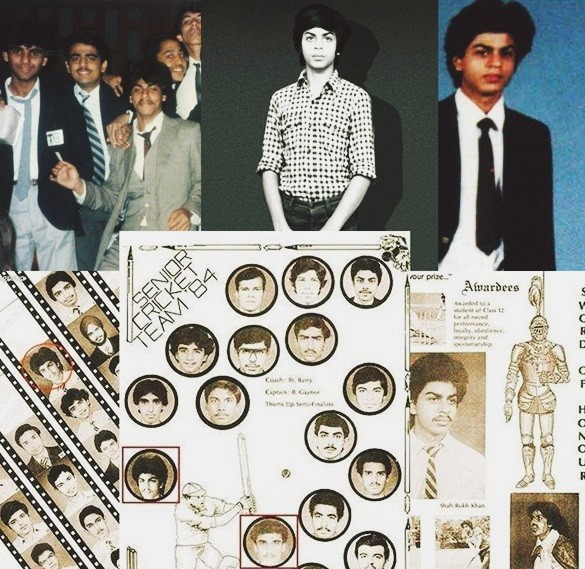 3 – Anushka Sharma
Anushka Sharma did her schooling from the Army School because her father was an Army officer. She completed her further studies from Mount Carmel College. Well, did you know that Anushka wanted to rather pursue Journalism, but she entered modeling and the rest, as they say, is history!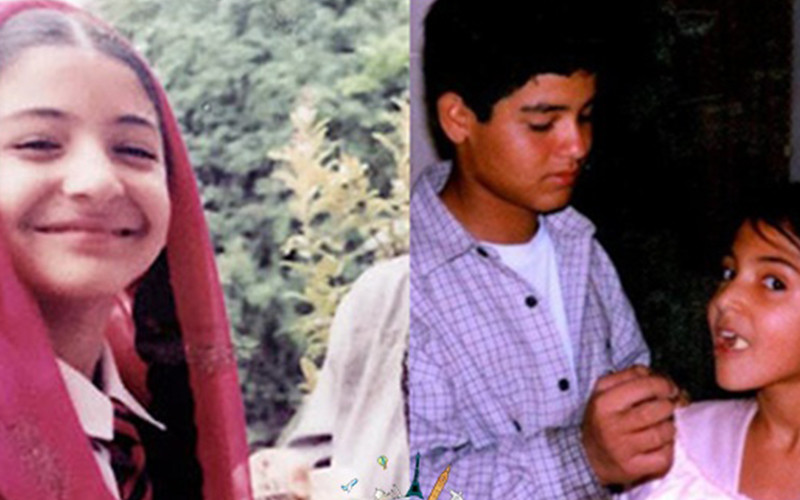 4 – Katrina Kaif
Katrina Kaif always had that charming smile. Here's a picture from her school days, as she happily poses with her sister.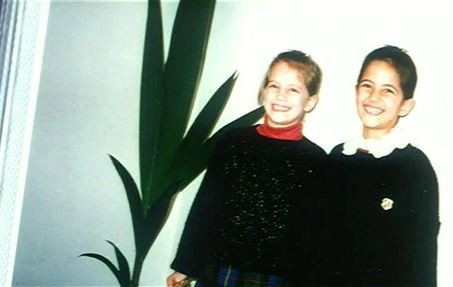 5 – Aishwarya Rai Bachchan
Aishwarya Rai Bachchan has her roots in Mangalore; however, upon moving to Mumbai, she studied at Arya Vidya Mandir High School. Well, Aishwarya was, unsurprisingly, a brilliant student.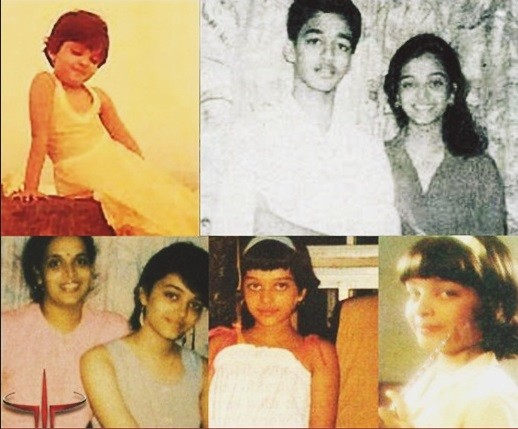 6 – Priyanka Chopra
Priyanka Chopra's father was an army-based doctor; hence the entire Chopra family had to often move from one place to another. The Barfi actress has been a part of a couple of schools like La Martiniere Girls' School in Lucknow and Bareilly's St. Maria Goretti College.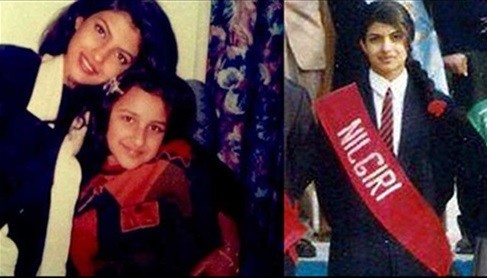 7 - Sidharth Malhotra
The very handsome Sidharth Malhotra was a chubby kid back then. He completed his schooling from Delhi's Don Bosco School and then took admission in the Shaheed Bhagat Singh College.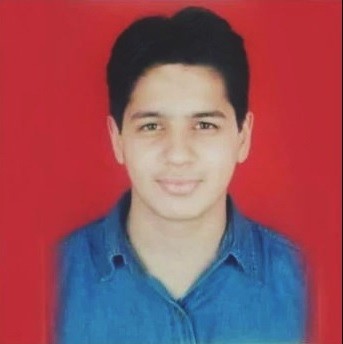 8 – Sushant Singh Rajput
Sushant Singh Rajput was a highly exceptional student when it came to academics. He completed his schooling at Patna's Sr. Karens High School. He then took admission in Delhi College Of Engineering to pursue the Mechanical Engineering course. Sushant was also a Physics National Olympiad Winner.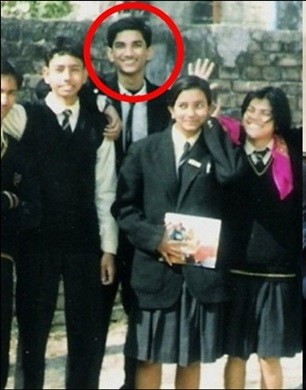 9 – Ranbir Kapoor
Born in the iconic Kapoor family, Ranbir Kapoor was bound to pursue acting as his profession. He studied in Mahim's Bombay Scottish School and, reportedly, he wasn't very interested in academics.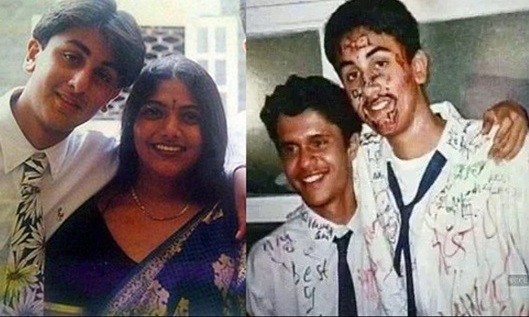 10 – Ranveer Singh
Ranveer Singh always had that 'acting ka keeda' in his blood. During his school days, he often participated in dramas and plays and that only shaped up his interest. The Padmaavat actor completed his college from Mumbai's H.R. College of Commerce and Economics and further studies from US' Indiana University.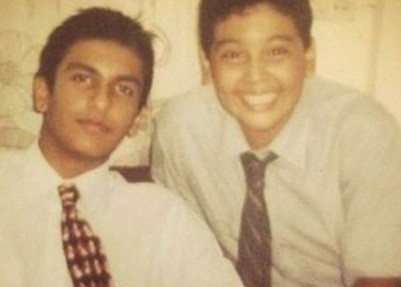 Adorable, aren't they? How many of them could you identify? *winks*
image source: PINTEREST/ instagram - priyankachopra, aishwaryaraibachchan_arb, katrinakaif, beingsalmankhan, iamsrk