Malang LIVE Audience Movie Review: Netizens Call Aditya-Disha-Anil-Kunal Starrer 'Different'
Aditya Roy Kapur, Disha Patani, Anil Kapoor and Kunal Kemmu starrer Malang has unleashed in theatres near you. The movie is clashing with Hina Khan's debut film Hacked and Vidhu Vinod Chopra's Shikara, and if you are in two minds about which one to pick this weekend, take a look at what the netizens have to say about Mohit Suri's directorial venture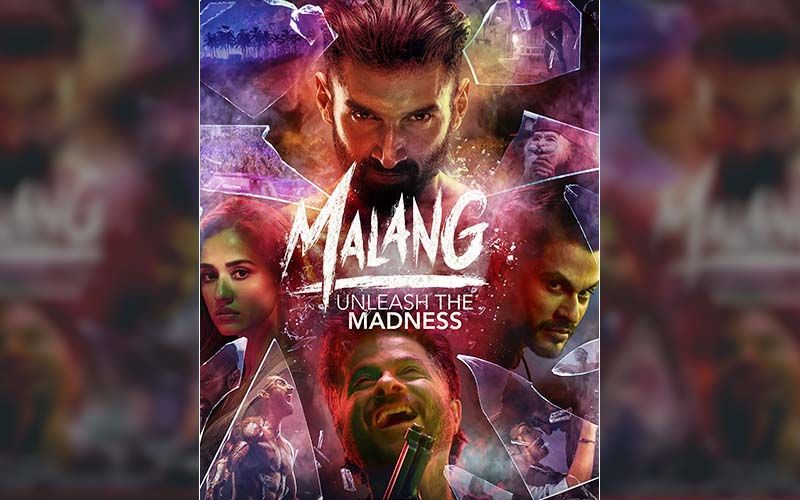 Malang Audience LIVE Review – 12:00 PM: Twitterati has some brilliant things to say about the Aditya Roy Kapur, Disha Patani, Anil Kapoor and Kunal Kemmu starrer, calling it a must-watch film.
One of the best thrillers I recently watched... @AnilKapoor @DishPatani @MalangFilm @TSeries @LuvFilms #adityaroykapoor #MalangReview @itsBhushanKumar pic.twitter.com/5mna5FW7Rt

— Nireeha Saralaya (@SaralayaNireeha) February 7, 2020
Saw #Malang #MalangReview
Suspense & Thriller lover, just go & watch,
Total Paisa Vasool Movie !

Resurrection of Aditya Roy Kapur - worked hard for it!
Brilliant Job by Kunal Khemu 💓
Disha Patani rocked with her performance
&
Champion Anil Kapoor !@kunalkemmu @DishPatani

— Shreyas Todankar (@shreyasrocks) February 7, 2020
#OneWordReview... #MalangReview: Smash Hit
Rating: ⭐️⭐️⭐½
Amazing Film Good Storyline
Screenplay is Awesome#adityaroykapoor's Rocked And #DishaPatani🤗📢
💥💥💥💥💥💥💥
👩‍❤️‍💋‍👨👩‍❤️‍💋‍👨👩‍❤️‍💋‍👨👨‍❤️‍💋‍👨👨‍❤️‍💋‍👨👨‍❤️‍💋‍👨👨‍❤️‍💋‍👨@DishPatani @kunalkemmu @AnilKapoor @ElliAvrRam @LuvFilms @mohit11481 pic.twitter.com/vpU2K7ayiI

— TUSHAR KANTA DEO (@deo_kanta) February 7, 2020
#MalangReview 🌟🌟.5 vahi same story !!!! Parr entertaining thiii ek baar dekha ja sakta hai agar time pass karna ho tho aur paise zyada ho tho pic.twitter.com/elmrCGO85t

— Sahil Ahmed Khan (@UpcomingKhan) February 7, 2020
#MalangReview :- Entertaining Thriller ⭐⭐⭐
Gripping storyline, Bold scenes, Great Action scenes, A go 2 revenge thriller. @AnilKapoor Great acting, #adityaroykapoor is good and @DishPatani Improvement has seen in her work, big thumbs up 2 her.
All 2 all good movie.

— RajaRahul (@Rajarahulsingh) February 7, 2020
#MalangReview #adityaroykapoor shines, @DishPatani raised d temr really high, @AnilKapoor is d real star , Although story is predictable still one question will hunt u till last. Climax is highlight,
Music dissapoints
Strictly One time watch

— Smruti Sagar Brahma (@SmrutiBrahma) February 7, 2020
Malang Audience LIVE Review – 11:00 AM: We went through our social media handle and came to know that the Twitterati have found Aditya Roy Kapur, Disha Patani, Anil Kapoor and Kunal Kemmu starrer a different type of movie. Read on.
Talking about the film, Malang talks about unleashing the madness of all the four characters which is taking someone else's life but in different ways. The film will keep you engaged in thinking as to who is killing whom and why. In the trailer, we saw Aditya saying that he gets a kick by killing people, Kunal says it is a necessity for him to kill, for Anil Kapoor, it is his habit to murder while for Disha, it is fun to take someone's life. The film is touted to be a thrilling love story.
ALSO READ: Malang Trailer- 5 Things We Like: Disha Patani's Sultriness To Anil Kapoor's One-liners, The Trailer Is A HIT
SpotboyE.com editor Vickey Lalwani gave 3 stars to Malang.
He wrote in his review, "the film is your go-to-film if you are someone who loves whodunits, but it could have been a go-run-film for you if handled better." Talking about the leads performances, he wrote, "Good performances from Anil Kapoor and Kunal Kemmu. Aditya Roy Kapur surprisingly has been kept quiet for most part, he emotes fine but does not set the screen on fire. Disha Patani is passable." While he also wrote that Malang would have been a better film if it had been told in a simpler way.
Image source: Instagram/ dishapatani