Former Cricketer Yashpal Sharma Death: 83 Actor Jatin Sarna Portraying His Role Says, 'It's Heartbreaking As I Wanted To Watch The Film With Him And See His Reactions'- EXCLUSIVE
With the untimely demise of former cricketer Yashpal Sharma, the entire nation is saddened. We spoke to actor Jatin Sarna who is playing his character in the film 83. Here is what he had to say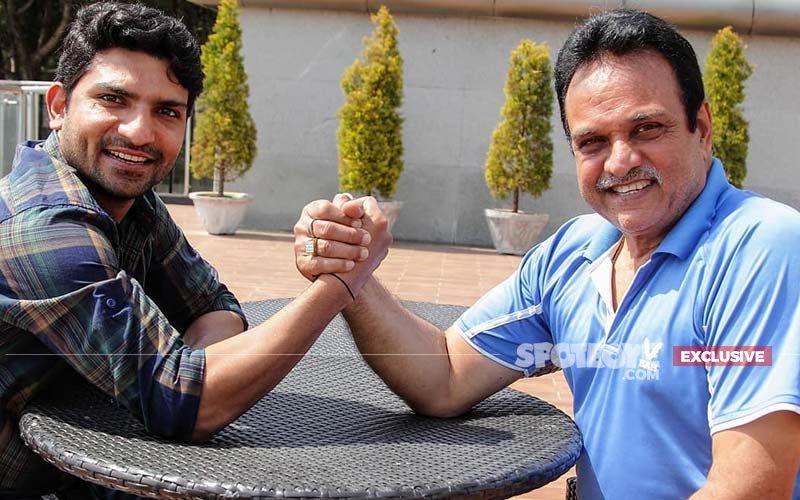 This morning, we woke to the sad news of former cricketer Yashpal Sharma passing away due to cardiac arrest. The late cricketer played a pivotal role with Kapil Dev in winning the World Cup against WI in England in 1983.
The actor shares how heartbroken he is as he will not be able to show his work to him, "He was part of such a historical event and he was a hero of that event. I am playing this character and I was always felt so good thinking that I am getting to play the character of a living legend. For me, his death is heartbreaking as I really wanted to watch the film with him and see his reactions. There were a couple of times when I reached out to him that I will come to Delhi and meet you but that time some construction was happening at his residence, so, I couldn't go. I was excited about that meeting but unfortunately, now it will not be possible. His demise has saddened all of us."
Jatin Sarna, who tried to adapt everything related to the late cricketer, further reveals that the former cricketer was very cool about it.
"So, towards the end of the shoot, we were doing a scene where the team gathers in a green room and we had to show what they discuss. So, there were a few actions they used to do. I got in touch with him to ask maine is scene mein aise kiya hai to aapne us waqt yahi kiya tha ya kuch aur kiya tha? So by then our equation had become so good that he said haan maine aise hi kuch kiya tha."
"I tried to embed every memory of his which I could because my motive was not to just play his batting style correctly but I wanted to feel what all this character has gone through in his journey emotionally and mentally. The team was in crisis when they went to play that world cup. All of them had desires and things in their mind" added Jatin.
Ask him did he get the chance to know what did he desire at that time and the actor says, "When I had spoken to him he had told me he wanted to prove to himself that he is worth being a part of this. He wanted to give one thousand percent of his energy because people don't have that level of energy except in 2-3 matches. Whenever I used to quiz him about all this, he used to always tell me haan cool hai, accha hai".
He continues, "He had come to Dharamshala and taught me his batting style with so much love. And slowly, I started feeling more responsible. Because as an actor, if I am playing a character, I want to live it 100%. And I think I was doing it. That's why this film is more important to me and I wanted to show him."
Jatin also shared how he and director Kabir Khan wanted to give his due back with this film, "Kabir and I used to always discuss that it's his due that we have to give back. People know Yashpal Sharma as a commentator and advisor in recent times but we wanted to tell the story of that Yashpal Sharma, who came in this squad, played his first match against West Indies and scored 89 runs and became the man of the match. And hardly people know about this. He played against Australia and made 41 runs which were very important in that match. Also, in the semi-finals how aggressively he played to take his team into the finals. He was extremely loveable to the entire team."
Jatin also informs how his Team 83 is heartbroken with his untimely death, "I am receiving reactions like Kapil Dev sir is very sad about the fact. Balwinder Singh Sandhu, the coach, and part of the team is shaken up. Everybody is disheartened that ye kya ho gaya?"
Image source: Instagram/thejatinsarna