Arjun Bijlani Shows His Hilarious 'Version Of Paani Paani Ho Gayi'; Drops Wife Neha Bijlani In The Pool- Watch
Joining the trend, Khatron Ke Khiladi 11 contestant Arjun Bijlani recently dropped his 'version of Paani Paani Ho Gayi' and it is hilarious! He is seen throwing his wife Neha Bijlani in the swimming pool. Watch the video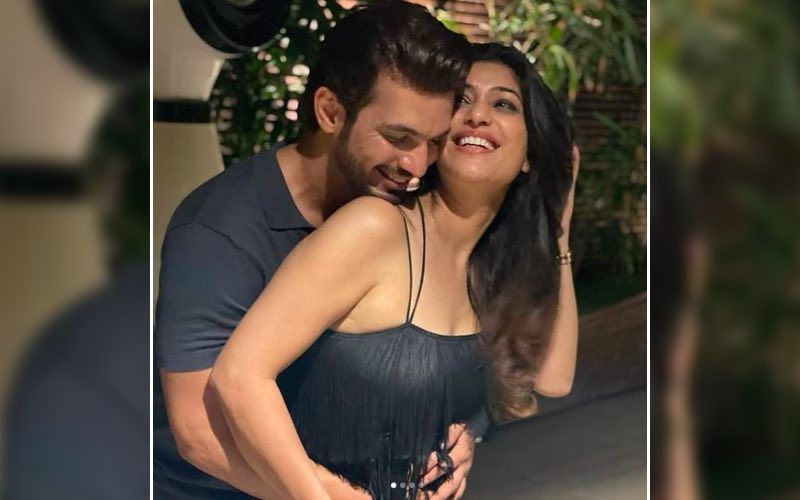 After returning from Cape Town where he was facing his worst fears in Khatron Ke Khiladi, actor Arjun Bijlani is now enjoying every bit of his time with his wife Neha Bijlani. After staying away from each other for 52 days, it seems like Arjun is now making up for the lost time. Well, we got this impression from his latest Instagram reel. Joining the trend, Arjun took to his account on Tuesday to share his 'version of Paani Paani Ho Gayi' which is hilarious AF! In the video, the Naagin actor is seen dropping his wife Neha Bijlani in the swimming pool.
He piggybacked his wife and playfully dropped her in the water. We also get to witness some cute moments between the two in the video. Sharing the video, he captioned it as, "Our version of #paanipaani ho gayi .. the joy of being in the pool. Ab kya bataun.. !! #reels #reelitfeelit #arneha #masti #love #life." Paani Paani Ho Gayi is crooned by Aastha Gill who was also a co-contestant of Arjun in KKK11. After returning from Cape Town and completing 7 days of the quarantine period, Bijlani returned home and found a
pleasant surprise
from his wife Neha Bijlani.
She decorated the house with balloons and cakes and the actor was completely surprised. She backed the video, "Welcome home arjun no words can express how much we missed you, our happiness lies there where you are, we love you @arjunbijlani welcome back home baby after 45 + 7days uffff…"
Image source: Instagram/ arjunbijlani