Be it Jai-Veeru from Sholay, Rahul and Anjali from Kuch Kuch Hota Hai or Akash, Sid and Sameer from Dil Chahta Hai, Bollywood has given us some of the most cherished friendships over the years that have been seen as the benchmark. But amongst these great friendship sagas, our films have also given rise to some unconventional bonds, that might not have got that much prominence but have created a deep impact of their own.
Going by one of the most recent releases, in Kriti Sanon, Pankaj Tripathi and Sai Tamhankar's Mimi, it was Mimi and Shama's bond that was the expected friendship to shine, but the equation that came out more prominently was the unlikely friendship between Mimi and the driver Bhanu. The scene that established it all was when Mimi and Bhanu are lying in her bedroom and have a heart-to-heart about the situation in hand.
Talking about an unlikely friendship with a driver, Deepika Padukone, Amitabh Bachchan and Irrfan Khan's Piku was another such example. Many might argue here that it was more of a love relationship between Piku and Rana, but it was more like a playful banter between the two. How a road trip can make bonds between the unlikeliest of people is something that film taught us.
When it comes to friendship there are no barriers, especially of age and maybe even existence, as put forward by Amitabh Bachchan's Bhoothnath. The friendship that evolves between Banku and Bhoothnath shows the innocence that can be seen only from within a child. It showed how childhood is alien to any kind of judgement and prejudice.
Speaking of prejudice, Priyanka Chopra and Kangana Ranaut's characters in Fashion are shown as rivals in the beginning, vying to take each other's place. But the friendship that develops between the two especially when both of them are at their lowest, shows that success and failure or previous rivalries and prejudices don't matter when there is a connection between people.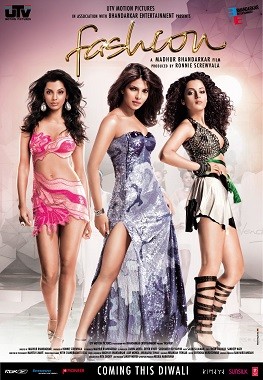 Fashion wasn't Kangana's only film where she developed an unlikely friendship. When a small-town, middle-class girl, who has never travelled alone to another city, decides to go to a new country especially when she is at her lowest emotionally, it doesn't set up a path for a loving story about friendship. But that's what "Queen" did. Even after coming from a conservative family, Kangana's Rani found unlikely allies in three men from different corners of the world, surpassing any barrier of border or language, and it also showed how true friendship lets you be and help you explore yourself.
Image source: IMDb