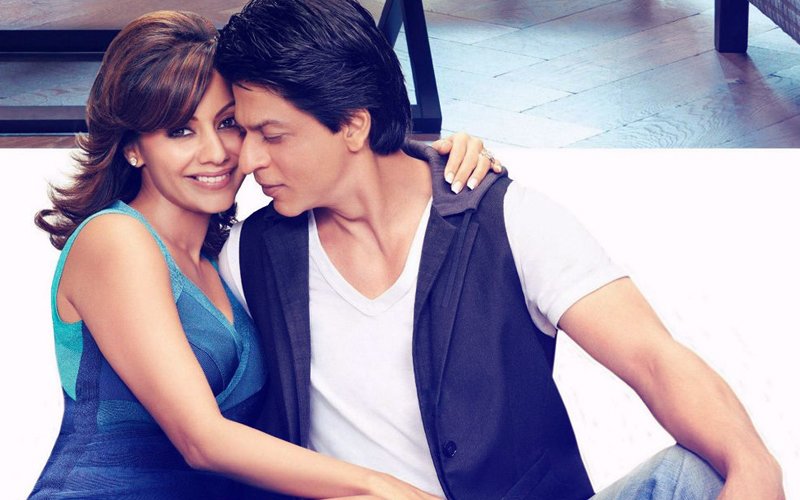 Shah Rukh Khan
and
Gauri Khan
are one of the most happily married couples of B-Town. Speaking to a leading daily, SRK revealed a lot of secrets from the time the two came for the first time to Mumbai till today when he is a father to 3 lovely kids.
Among a lot of things which King Khan shared, the most adorable one was the question which Gauri asked Shah Rukh when their daughter
Suhana
was born. SRK said, "Each (memory) had a different story to it. At different stages of my life. So, those have been really special. Like before Aryan, there were some miscarriages but then when he was born, a couple of days were difficult. Suhana was a girl so that was exciting, as Gauri and I, both of us always wanted a girl first. But it happened second. Gauri was very keen that the kids look like me. First thing she asked me after her delivery was, 'Does she look like you?' And Suhana had a dimple so yeah of course, she looked like me. That was interesting. Then much later in life, we started feeling there was a space for a third child so AbRam came. They have been high points of my life for sure,"
Shah Rukh also spoke about the challenges they faced when the two moved to Mumbai,"Moving to Mumbai was a radical change for us. Not only for her, for me too. Not for any other reason but because we were uprooted from the city that we were born and brought up in and suddenly put into a new world — that was so different from anything real. I think Gauri and I, both, dealt with it. There were days where I would be explaining to her things that I didn't understand. There were days when she would stand by me and say, 'Okay, this is how it's gonna be. Let's make the best of it',"
Now, aren't the two just made for each other?
Thumbnail Image Source: hdwallpaperbackground