Guess What Did Vidya Balan Message Saba Qamar After Watching Hindi Medium?
It is a classic case of one talented actress watching the work of another. But what did Vidya Balan message Saba Qamar after watching Hindi Medium which made the latter post Vidya's reaction on social media...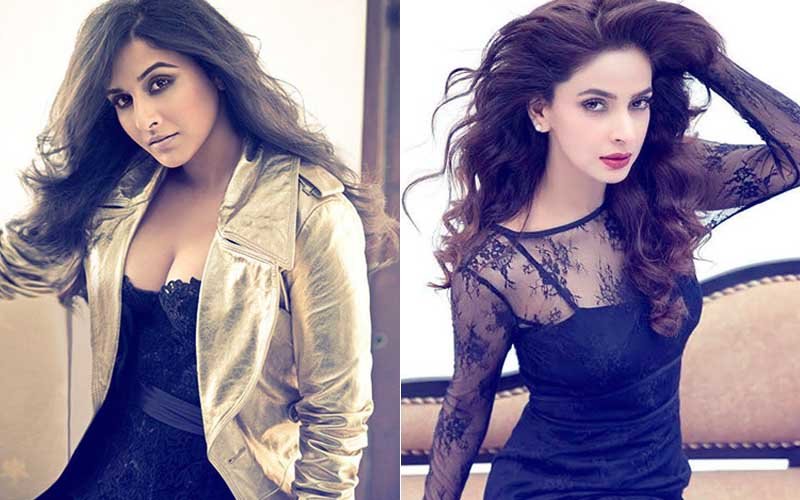 It is generally said that two actresses can never be friends. This latest case, however, proves it wrong!

Pakistani actress Saba Qamar's work is being appreciated in the recently released film Hindi Medium, starring Irrfan Khan. Vidya Balan took out sometime to catch the film. And after watching it, Vidya sent a long text to Saba.

That's what Vidya's text read: "Hi Saba... This is Vidya Balan. Watched Hindi Medium today and took your number from Zeenat... Just wanted to tell you that you were amazing in the film. It's a character that one could dislike easily for being so pushy but you humanized her and made her believable and likeable...Really wow!! Congrats on your performance and on huge success of the film. All the best VB."

Of course, Saba was touched by Vidya's gesture. She instantly took to Twitter to post a sweet message. Saba tweeted: "Being praised by one of the best actresses of bollywood is a huge deal. I'm overwhelmed! #VidyaBalan #HindiMedium."
Now isn't that amazing? Being praised by one of Bollywood's renowned and talented actress is no less a deal. No wonder, Saba took the opportunity to flaunt this accomplishment to the world by writing about it on her social media handle.

As for Vidya, she is currently busy shooting for her upcoming film Tumhari Sulu where she will play the role of a radio jockey. While the actress played a cheery morning show host in Lage Raho Munna Bhai, in the upcoming film she plays a sultry late-night host who dishes on matters of love and lust. The makers of the film have also roped in Punjabi pop star Guru Randhawa to perform a number in Tumhari Sulu.


Thumbnail Image Source: mrpopat & dailypakistan