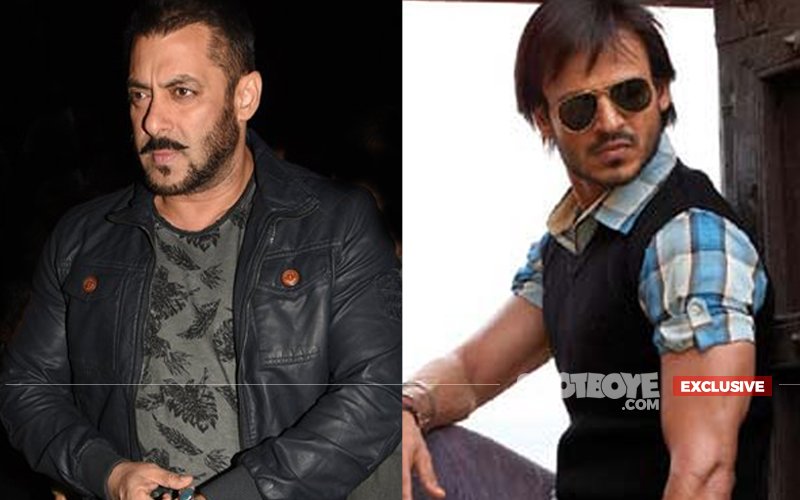 Your browser does not support the video tag.
Two sworn enemies of Bollywood- Salman Khan and Vivek Oberoi- were under the same roof at
Mannat a
fter the Coldplay concert
on Saturday
. What happened after that?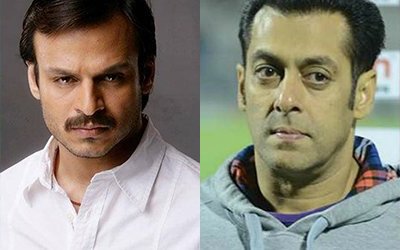 Image Source: vk
SpotboyE.com has it that Vivek chose not to go anywhere near Salman. An eyewitness says, "Salman, Shah Rukh, Deepika, Chris Martin, Katrina Kaif, Hrithik Roshan had formed a group of their own. Ditto for many other guests. But it was only Vivek who was lurking in corners to avoid a face-off with Salman."
Did Salman see him? "Of course, Salman must have seen Vivek. Vivek didn't have any place to hide. But it was too funny the way he was going all out to avoid Salman."
Since their conflict almost a decade ago, Vivek has apologised to the Dabangg star -directly and indirectly- under the hope of improving their relationship, but all his attempts have been met with a cold shoulder so far. However, that hasn't upset Vivek. "Unfortunately, some people are stuck in a time warp about an incident that happened 13 years ago," Vivek had told a section of the media sometime ago.
For those who've come in late, it all started on March 31, 2003 when Vivek called a press conference claiming that his current love then Aishwarya Rai's ex-lover Salman had threatened him. This press conference proved to be the doom of Vivek. Ironically, the actress for whom he took a stand later said that she was not involved in it. In fact, Aishwarya started avoiding him thereafrer and did not appreciate the way he had conducted himself in public. Vivek's brave act blew up in his face. So hard that he's paying for it till date.
Coming back to the Mannat party. Vivek is said to have quietly and quickly slipped out. Some broken equations never mend.
Thumbnail Image Source: media & clipper