Hansal Mehta Urges Netizens To Help Him Get Through A Lab As His Wife Shows COVID-19 Symptoms; Tweets 'Need To Get Her Tested Urgently'
Taking to his Twitter handle, Omerta director Hansal Mehta asked for the help of netizens as he us unable to get through a lab for his wife to get Coronavirus test done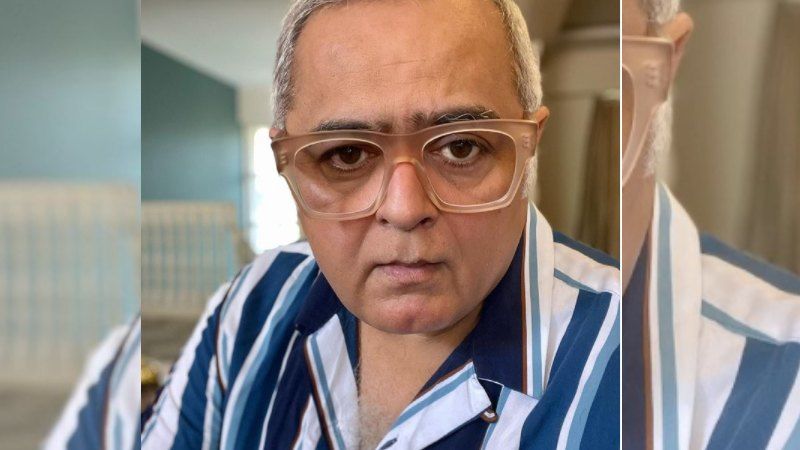 Coronavirus cases are on the rise in India. In order to Break the chain of the spread of the virus, the Maharashtra Government has imposed a 15-days curfew in the state. Meanwhile, the rise in cases has also added to the burden on the medical facilities. Filmmaker Hansal Mehta is finding it difficult to get through a lab for his wife to get tested. On Twitter, Hansal Mehta made a frantic call of sorts to his fans and netizens to help him find a lab as his wife is showing symptoms.
The Omerta director stated that his wife needs to get tested urgently and he is unable to get through a lab. On Twitter, Hansal Mehta wrote, "Wife showing symptoms. Need to get her tested urgently. Unable to get through to any lab. Will appreciate leads." A lot of people have responded to this tweet and come up with suggestions for Hansal Mehta. He then also made a tweet thanking everyone as he did manage to find a lab. He deleted the tweet to.
On Wednesday, the filmmaker shared that he lost a cousin to COVID-19. "Lost a very close cousin in Ahmedabad to Covid-19. His wife is also critical. The situation in Gujarat is terrible. Much, much worse than is being reported," he tweeted.

Earlier, Hansal Mehta had made a tweet praising the doctors, nurses and on-ground staff that is working really hard to ensure the safety of the citizens calling them the 'Brave Hearts of the Country'. Hansal Mehta has directed films such as Omerta, Shahid, Aligarh, Simran and many more. Watch this space for more updates.
Image Source: Instagram/hansalmehta