Happy Birthday Hrithik Roshan: The Superstar Once Opened Up About His Earliest Birthday Memories, And Living Life To The Fullest In His 40s
Happy Birthday Hrithik Roshan! The superstar once talked about his earliest birthday memories, and how his sons get enormously excited on this special day. Read on!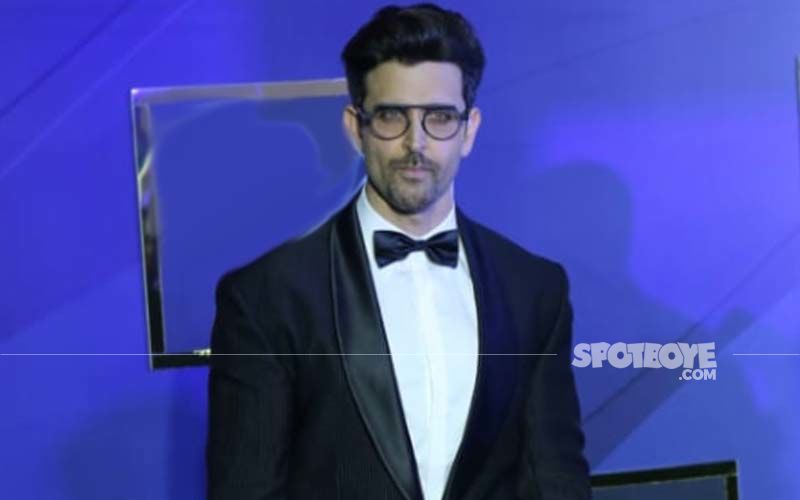 I first got to know Hrithik as a nervous newcomer in the year 2000. Kaho Na…Pyar Hai was about to release.And Hrithik was not sure what the future had in store for him. On the morning of the film's release he was a nervous wreck.
"Would the public like what they see? If not, there is always the second film. Many of our biggest superstars began their careers with flops," he had wondered aloud.
I told him to relax. It will be okay. At 3 pm on Friday 14 January, 2000 Hrithik was a superstar. There were frenzied newly-acquired fans pounding and stamping on Hrithik's car. We hadn't seen anything like this since Rajesh Khanna. A superstar was born.
I met him six months later when he was shooting at a studio(I can't remember which studio it was) for Vikram Bhatt's Aap Mujhe Achche Lagne Lage with Amisha Patel (who was then Vikram's girlfriend).I waited for Vikram to introduce me to Hrithik. Finally I realized we already knew each other even if we hadn't seen one another. I walked right into scene about to be shot, much to the consternation of the team. Hrithik all bloodied for a filmy fight,raised his eyebrow quizzically and when I introduced myself his face broke into a smile.
So much has changed in Hrithik's life since then. He is today in an enviable position.The most picky superstar of Bollywood Hrithik says no to more plum offers than any other A-lister. No producer can get him to sign on the dotted line by adding zeroes on his cheque. Money bores Hrithik. Acting challenges for him are not what they are for other actors. He is not in this kicks. He has a much profounder plan.
Birthdays are special for Hrithik because his sons get enormously excited on this special day.
"My birthdays are special to them because we always do something crazy on my birthday. I guess they are also special because it gives people a chance to say they love you and gives you a chance to reciprocate that love. It must be celebrated with joy just for that reason," he once told me.
I had also asked him about his earliest birthday memories and he had replied, "Fancy dress parties ! We used to love them! And waking up to new toys!"
On his 43rd birthday I had asked Hrithik if life began at 40. He had replied "Life begins whenever you decide to stand up and dance to the ups and downs of the rhythm of life knowing that it's always going towards a crescendo! But my 40s certainly promise to be the most fun.I plan to live life to the fullest.
What is the one most important lesson that life has taught you?
That magic exists. That you can create a world for yourself with your own two hands as long as you stay curious with a wonder of a child about the next surprise life has to offer . I love it to curious about life and grasp new experiences with both my hands. I love exploring the world with my sons.To me it's a game. And I love playing it."
I had also asked him if there is anything he would like to change in his life. "ABSOLUTELY nothing! I love my life . God has been very kind to me. Minor irritants do not bother me."
Happy Birthday, Hrithik and may you stay stay a superstar long enough to play your sons' elder brother on screen.
Image Source: Instagram/hrithikroshan