Hardik Pandya Apologises For His Creepy Comments On Koffee With Karan 6
Since weekend, Hardik Pandya has been getting blasted for his comments and attitude towards women. He appeared on Koffee With Karan Season 6 recently and made some really objectionable statements. And now he has written an open letter, rendering apology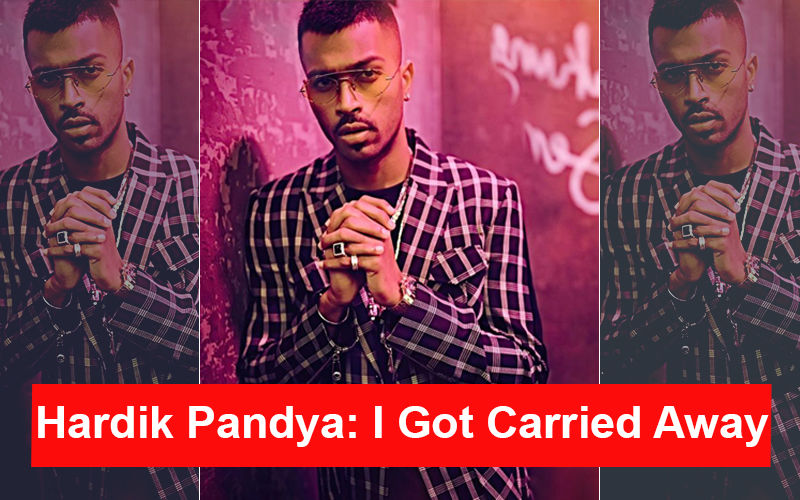 Also, Hardik and KL Rahul choosing Virat Kohli as a better batsman over Sachin Tendulkar has been another topic of discussion on social media ever since they appeared on the show. But now it seems the cricketer has realised his mistake and apologised for hurting sentiments. Hardik took to social media and has posted an apology on twitter.
In his tweet, he has confessed that he got a bit carried away because of the show format and he will be careful about what he speaks henceforth.
For those who've come in late, Hardik had passed a few objectionable statements, which a netizen listed down in detail. The tweet of the netizen read, ""A thread on
all the creepy, misogynist, racist, and problematic things Hardik Pandya said
on Koffee With Karan:
1. KJo: Why don't you ask women's names at nightclubs? HP: I like to watch and observe how they move. I'm little from the Black side so I need to see how they move.
2. Hardik Pandya: "When I lost my virginity, I came home and said, "Main karke aya hai aaj".
HP: "At a party my parents asked me acha tera wala (women) kaun sa hai so I said yeh, yeh, yeh (pointing out women) and they were like waah proud of u beta."
3. KJo: If y'all hit on the same women, then how you decide? KL Rahul: "Ya upto the woman." Hardik Pandya: "Nahi nahi aisa kuch nahi hai, talent pe hota hai. Jisko mila woh leke jao."


Image Source: Instagram/hardikpandya93