Heavy Protection Deployed Outside Sushant Singh Rajput's Brother-In-Law OP Singh's House In Faridabad As CBI Is Set To Record Father's Statement
As per the latest update, heavy protection has been deployed outside Sushant Singh Rajput's brother-in-law IPS officer OP Singh's residence in Faridabad where the late actor's father will record his statement with CBI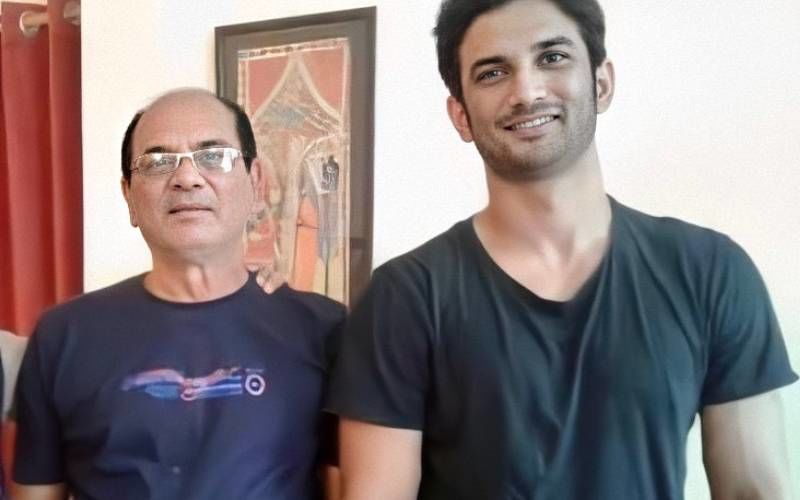 The Centre accepted the request of the Bihar Government for a CBI probe in Sushant Singh Rajput's death case. Though the Supreme Court is yet to give out its verdict in Rhea Chakraborty's plea seeking a transfer of the FIR filed by Sushant Singh Rajput's father KK Singh in Patna to Mumbai, the CBI has already started with its investigation. The investigation body first filed an FIR against Rhea Chakraborty, brother Showik Charkraboty, father Indrajit Chakraborty, mother Sandhya Chakraborty and others. Now, the CBI is going to record Sushant Singh Rajput's father's statement.
Sushant Singh Rajput's father is currently staying with his daughter and son-in-law in Faridabad. The son-in-law OP Singh is the IPS Commissioner of Police. As per the latest updates, heavy security is deployed outside OP Singh's house as the CBI will record the statement of the late actor's father.
Meanwhile, Rhea Chakraborty has filed a fresh affidavit in Supreme Court
denying all the charges levelled by Sushant Singh Rajput's father
in the FIR lodged against her. Reportedly, she has also mentioned in the FIR that the case is being blown out of proportion as Bihar elections are around the corner. Rhea has also questioned the intervention of the Enforcement Directorate in the case.
Image Source: Instagram/shwetasinghkirti