Height Of AUDACITY: Kedarnath Director Gattu CHALLENGES Shah Rukh For A WAR With Sushant Singh Rajput!
Last night, Sara Ali Khan and Sushant Singh Rajput's director took to Twitter to announce a box-office clash with Shah Rukh Khan-Aanand L Rai's film BUT that's not the whole story...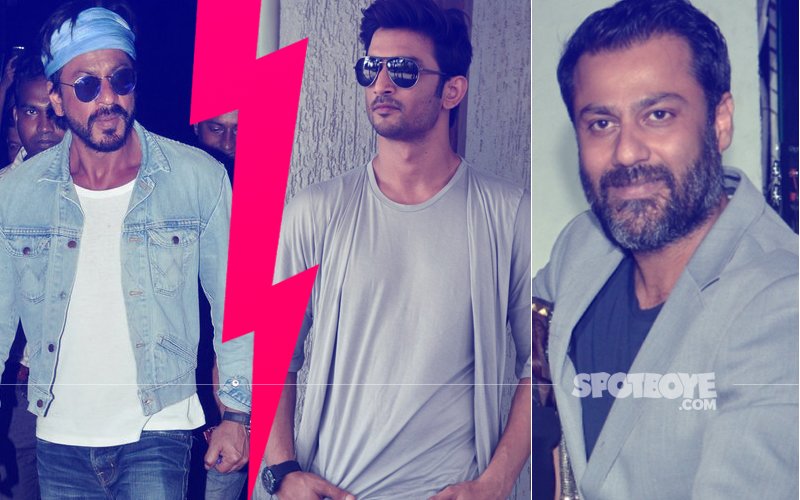 Last night, close to mid-night, Kedarnath producer, Prernaa Arora, lead pair- Sushant Singh Rajput and Sara Ali Khan almost fell off their bed as film's director, Gattu (Abhishek Kapoor) tweeted about Kedarnath's release date.

He took to Twitter and VERY CASUALLY gave industry the news of one of its biggest box-office clashes in 2018. He wrote, "To all my friends in the media, #kedarnath is on schedule for 21 st dec 2018 #jaibholenath"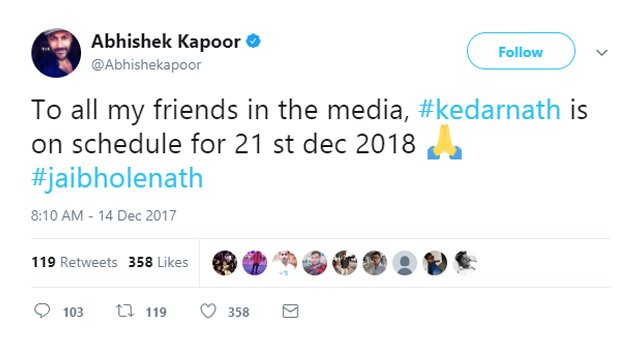 Abhishek Kapoor's Tweet

Well yes, Dec 21, 2018 is the same day Shah Rukh Khan's film with Aanand L Rai starring Katrina Kaif and Anushka Sharma will hit theatres.

Gattu surely seem to be hallucinating or probably was not in his senses when he announced the release date. Why do we say that?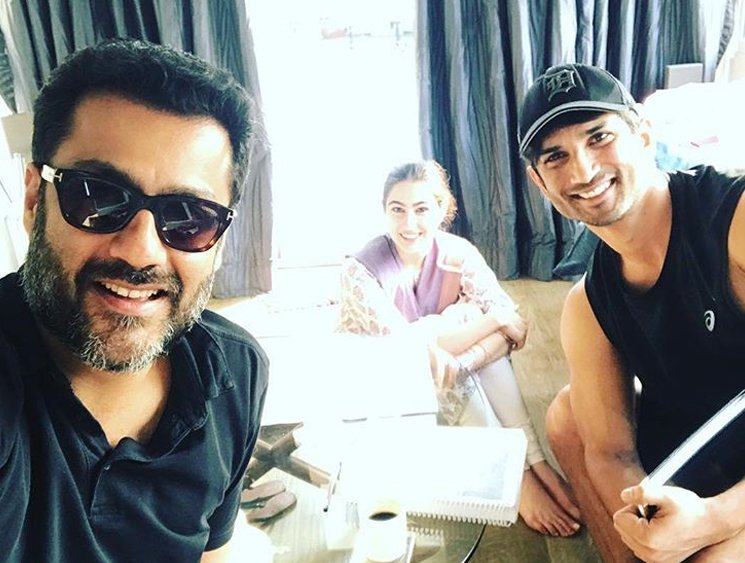 Abhishek Kapoor With Sara Ali Khan And Sushant Singh Rajput

You will be as shocked as we were to know that Gattu announced the date WITHOUT discussing it with his film's producer, Prernaa Arora of KriArj Entertainment.

What's even more absurd is that just 2 days back, Prernaa had a cordial meeting with Shah Ruh Khan at Mannat, where the two discussed everything including a future project together.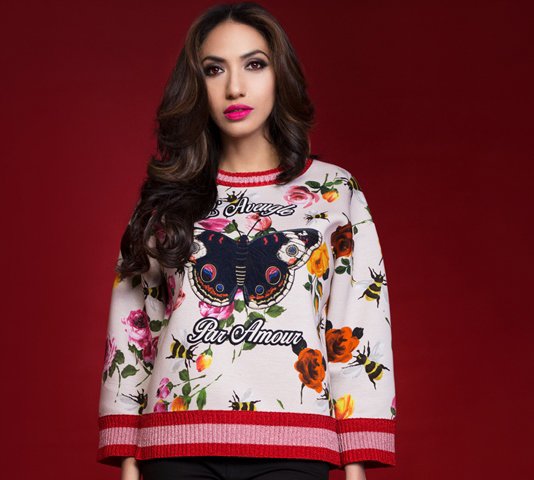 Prernaa Arora Posing For A Photo Shoot

SpotboyE.com also told you that when the topic of an impending clash between Shah Rukh's upcoming film (directed by Aanand L Rai) and Prernaa's Kedarnath came up, KriArj Entertainment's head honcho humbly agreed to shift the date of Sushant-Sara starrer in order to avoid a box-office clash with King Khan, who she really respects a lot.

It is believed that Gattu and Prernaa had a heated argument after the news of her meeting with SRK came out in the open.



And then the Kedarnath director tweeted about the Dec 21, 2018 release date, very rudely signalling a FACE-OFF with King Khan, which of course, has left Prernaa SHOCKED.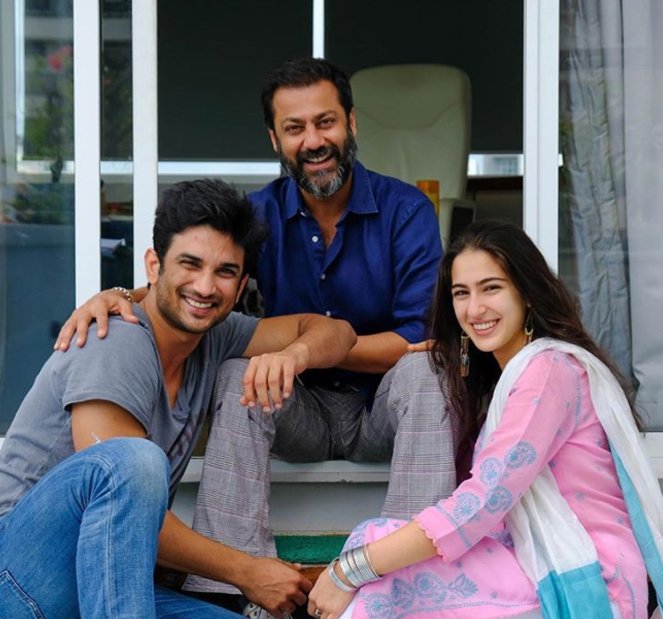 Sushant Singh Rajput, Abhishek Kapoor And Sara Ali Khan

Undoubtedly, the director's tweet was in bad taste. It is appalling that Gattu, whose last outing, Fitoor (He ran into a big tiff with Rekha, who eventually left the film. She was later replaced by Tabu, again disturbing production modalities), was a box-office disaster (it left a massive hole in producers's pocket) and who has few to none backing him, does something like this to a producer who has given him a commercially sound platform for his next film, which is also big because it's Saif and Amrita's daughter's debut.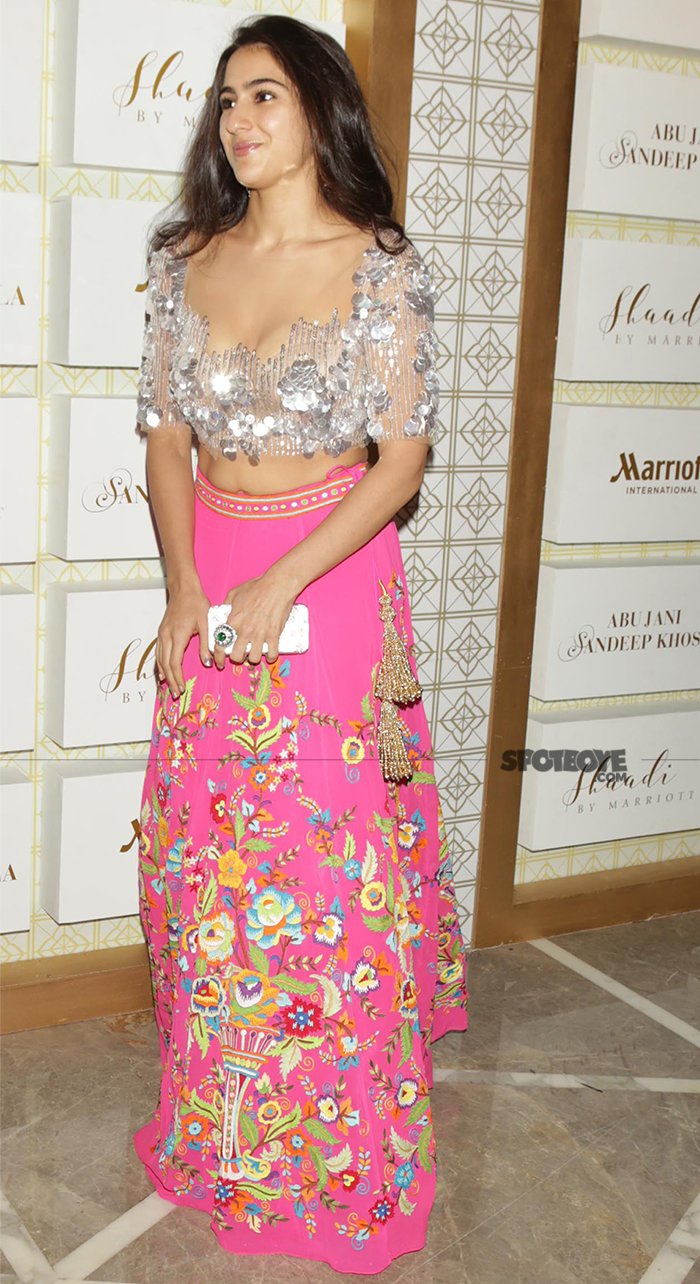 Sara Ali Khan At A Fashion Show

Let's not forget that it is Gattu himself, who is largely responsible for the delay of the film, which was earlier scheduled to release on June 22. It was Gattu who sacked team members amidst the shoot and disrupted production modalities due to which the film was on a halt for a while. He also had a tiff with Sushant Singh Rajput. Despite all of this, Prernaa did not utter a word and continued to provide a smooth shooting environment for the team. Sadly, this is what she got in return!

Gattu received a lot of flak on Twitter as well from Internet users. Here are a few comments: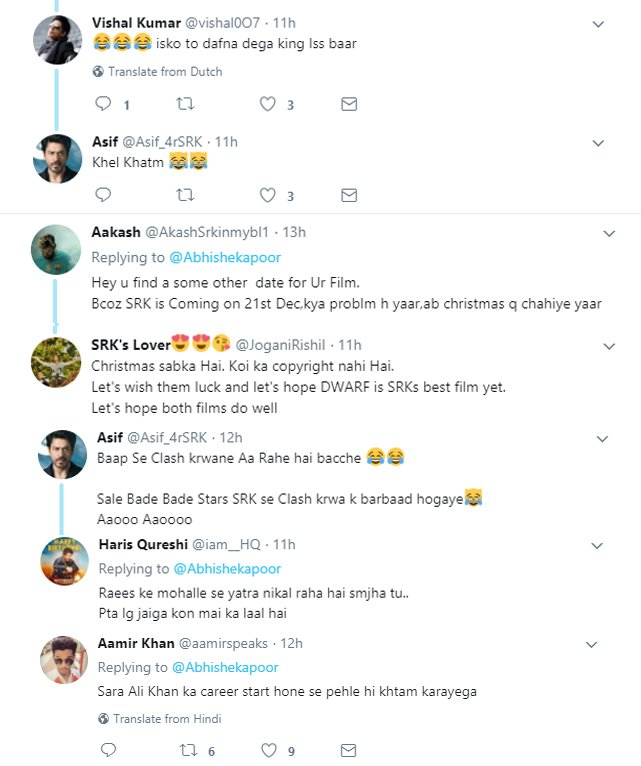 Twitteratis Trolling Abhishek Kapoor For Clashing Kedarnath Release With Shah Rukh Khan

Never has any director made an announcement about the release date of the film, without the producer's consent. But here, Gattu has shamefully gone ahead and left Prernaa disappointed and embarrassed.

Even though this announcement has no weight as the steering wheel is in the producer's hand, Gattu has unnecessarily initiated a discussion in the industry which might upset equations between people. Just by creating an imaginary box-office war, his product will gain zilch.

Can he now tweet, why he did something like this without Prernaa Arora's permission & without keeping Sushant Singh Rajput and Sara Ali Khan in loop?


Image Source: Manav Manglani, APH Images, instagram/gattukapoor, instagram/prernaarora