Ranbir Kapoor starrer Sanju may have set the box-office on fire, but it had its fair share of repeated Censor meetings and debates before it made its way to theatres.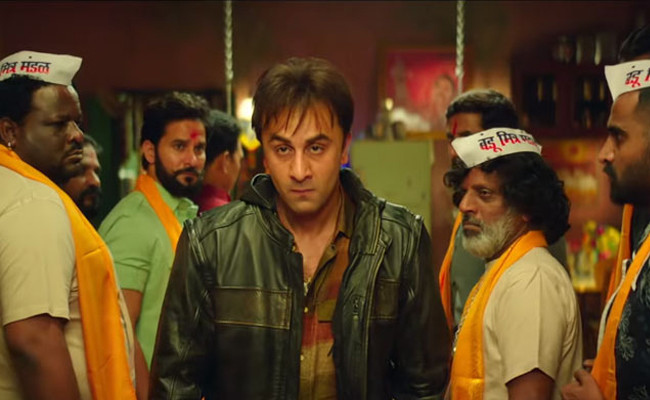 A Still From Sanju

In the biopic, Ranbir's character (Sanju) has multiple light-hearted moments with his best friend, Vicky Kaushal (Paresh Ghelani). These arguably corny situations were apparently not withheld (we hope cinematic liberties were no taken as the disclaimer suggested), but when Rajkumar Hirani's original draft reached Censor Board chief, Prasoon Joshi, & Co, certain things didn't go down well with them.

The members suggested some changes which were debated upon until 10 pm on the said day. We also spoke to Hirani about Censor Board in our interview and here's what he had to say. Watch the video below:
We had spoken to Hirani about the censor board issues he had, but the filmmaker had sort of brushed it off. But now we have proof.Here is a copy of the changes done apparently at the behest of Censor Board.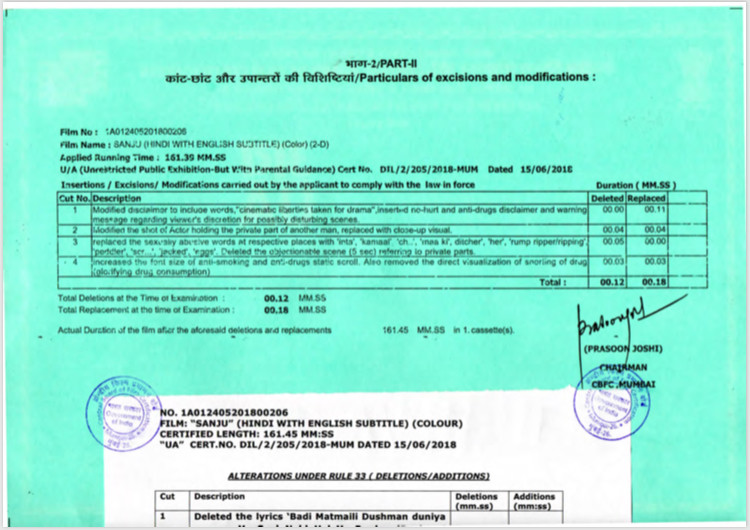 Words like 'inta' which were suggestive of testicles were seemingly not in Hirani's draft that reached CBFC's office for approval. Other changes are listed in the copy above.