When Ranbir Kapoor was signed on to play Sanjay Dutt in the controversial star's biopic helmed by Rajkumar Hirani, everyone asked – but where is the resemblance?
But with each passing day, Ranbir is proving the detractors wrong. And here is proof!
In this picture from the sets of the film, currently being shot in Mumbai, Ranbir looks like a young, dashing, Sanjay Dutt.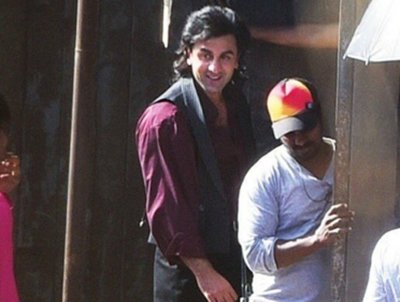 Image Source: twitter/kapoorsfanclub
Known to be a stickler for details, Ranbir is leaving no stone unturned to portray Sanjay onscreen. He is spending a lot of time with the veteran actor to imbibe his mannerisms and has gained weight to look like Sanjay.
A couple of days ago, Ranbir met Sanjay at his house to discuss a few important sequences of the film.
Ranbir transformation is shocking. Buzz is, the actor has piled on 13 kilos and is lifting weights to get the muscular physique flaunted by Sanjay in his earlier days.
Meanwhile, it has been reported that Ranbir will portray three phases of Sanjay's life in the film and will thus have three different looks — a beefed-up Ranbir, a lean looking Ranbir to showcase Sanjay's look from the 90s and the third from Sanjay's time in drug rehab.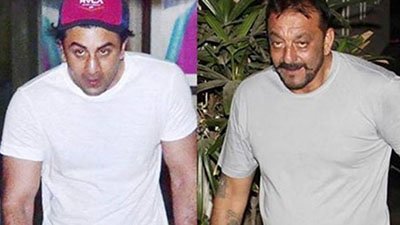 Image Source: twitter/
sundusRK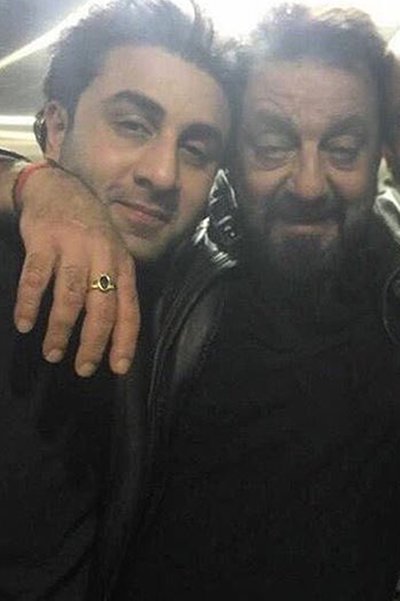 Image Source: tickticknews
Apart from gaining weight, Ranbir recently went on a binge and watched over 250 hours of Sanjay Dutt's footage, including his films, videos, interviews and appearances. The actor is keen to absorb his style of walking, talking and expressions among other things.
As for the cast, Dia Mirza will be seen playing Sanjay's wife Maanayata. Paresh Rawal and Manisha Koirala have been roped in to play Sunil Dutt and Nargis.
The film also stars Vicky Kaushal, who will essay the role of Ranbir's friend in the film
.
We can also spot Paresh Rawal as Sunil Dutt in these pictures.