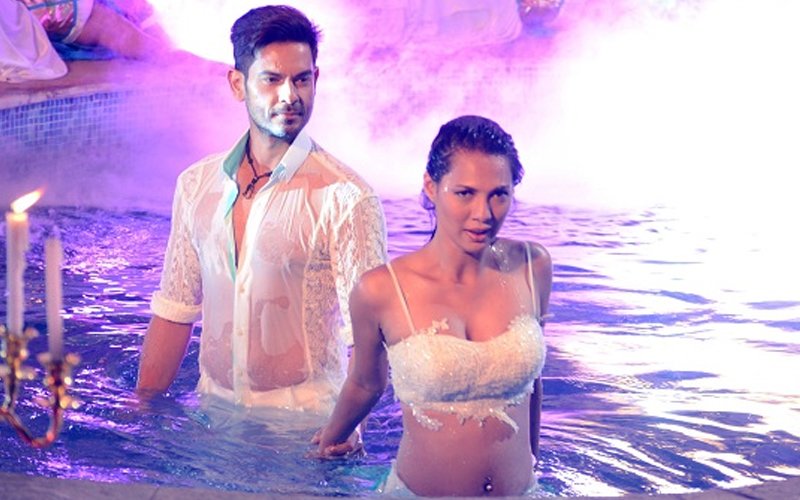 Rochelle shared a video with the caption, "This was our first try at a full couples set and as you can see we have a long way to go to perfect our form, but that's the best part of doing it together, that you get to motivate each other to achieve your goals. Gotta love working out with your bae! Tag your workout partner who's always got your back... @keithsequeira (sic)."
Keith too shared another video and captioned it as, "When you know she's a keeper! Cook together, eat healthy, laugh together, train together, grow together ! CRUSHED IT 💪🏼🤛🏻 Our first attempt at a couple workout... along with a few misses of course ... Sure do have a long way to go but we had buckets of fun and laughed our heads off. Check out the second part of this extended couple workout tutorial 👉 @rochellerao Tag your workout partner who's always got your back 😎 #coupleworkout #workoutmotivation #couplewhoworkouttogetherstaytogether #fitlife (sic)."

Talking about the proposal, Keith had said, "I had a lot of plans to make it a dream proposal. I wanted to do it by the beach in Andamans or in the hills but work played spoilsport. Finally, it happened at home. She came over and I popped the question to her. It was a beautiful moment. We are a real couple and like to keep things simple. Yes, it is official that KeRo are engaged."

At the same time, Rochelle had shared some romantic pics on the day of love and wrote 3 things she likes about Keith:
1. How patient and kind he is with me and the world!
2. His silly sense of humour that can make me laugh at my angriest, smile at my saddest and make me want to kill him when he embarrasses me.
3. He never judges me or other people! It gives me the freedom to be myself 100%
Coming back to today's workout sessions, the videos are so cute it makes us long for them to announce a wedding date soon.



Image Source: instagram/biggboss/keithsequeira/rochellerao