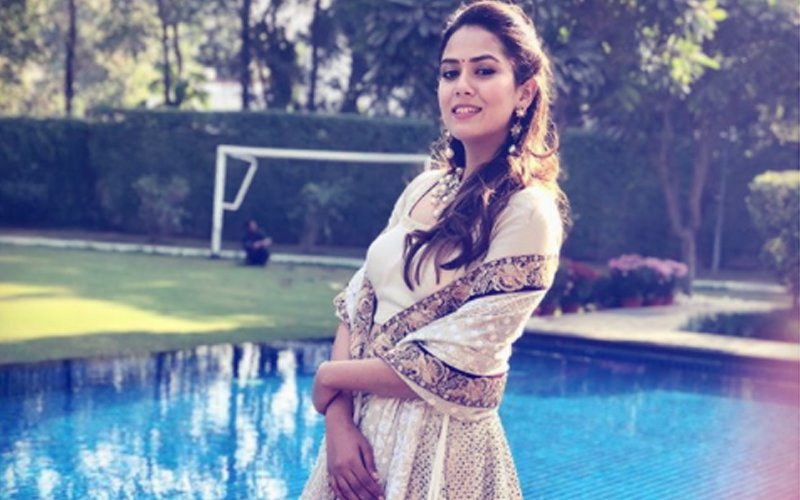 Shahid Kapoor's wife Mira Rajput is a Delhi girl at heart and her Instagram stories are proof. She posted a series of food items that she is missing in Mumbai. Wonder what they are? Have a look: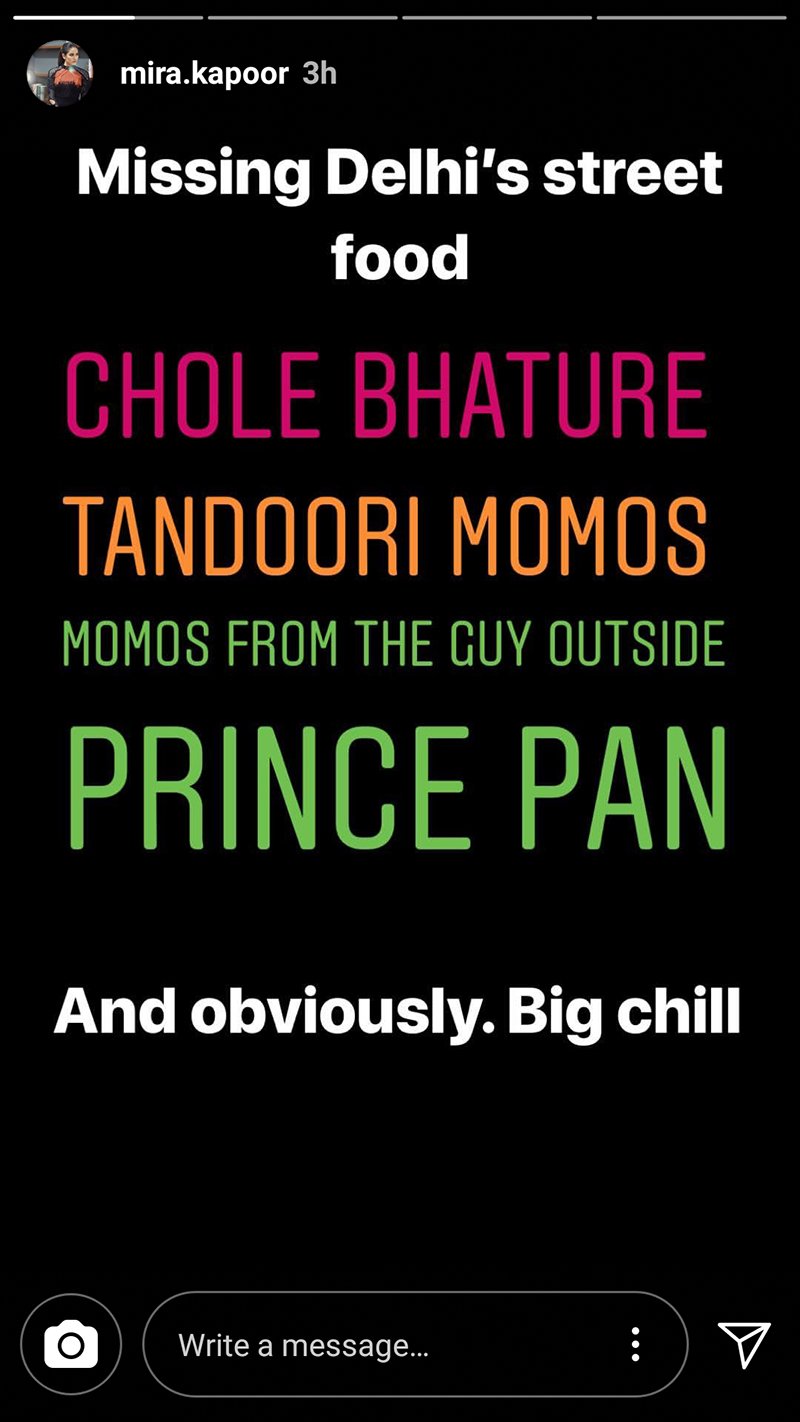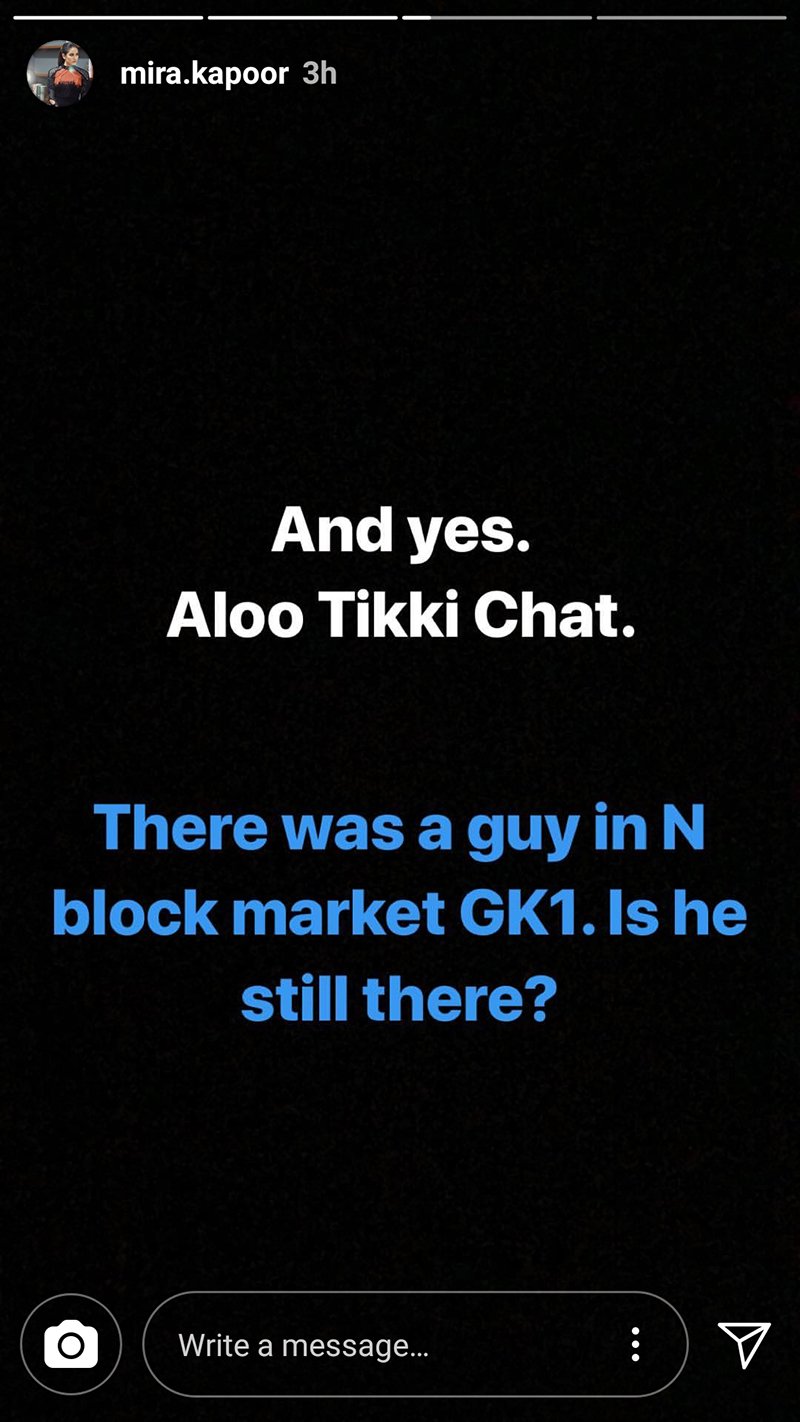 Well, Delhi is a foodie's paradise and people who have shifted from the national capital to Mumbai can tell the difference pretty well.
Evidently, Mira is missing Aloo Tikki Chat, Chole Bhature, Tandoori Momos and many other delicacies. She even has a question to all Mumbaikars, "Why doesn't Bombay have any Momo places? (sic)."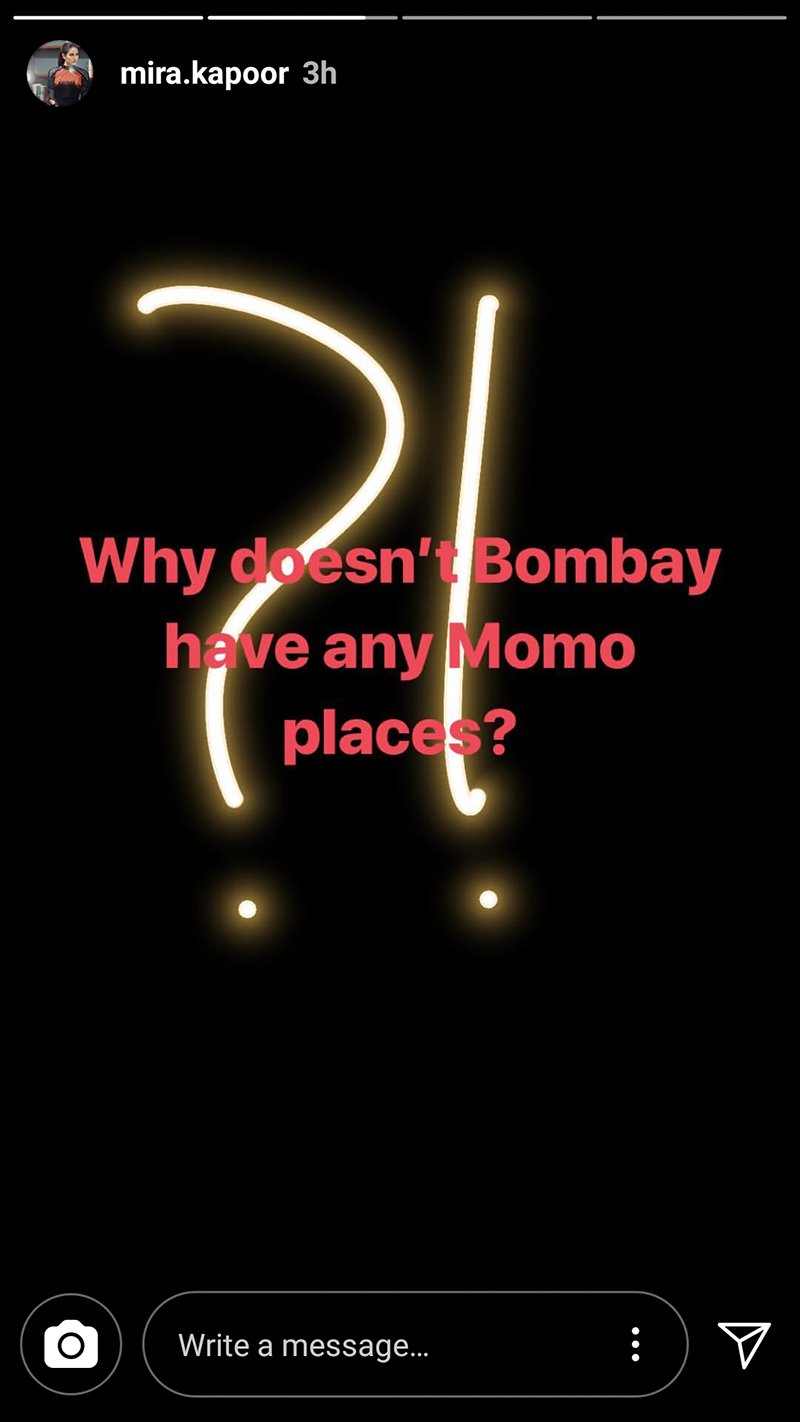 Meanwhile, she has been on a diet to shed the post-pregnancy weight. Is that contributing to the rise in cravings?

Coming back to her food cravings, how about a trip to Delhi soon?
Image Source: instagram/mira.kapoor