HIJAB CONTROVERSY: Swara Bhasker Slams Trolls Who Compared Her Hijab Statement With A Short Dress, Says, 'Thanks For Reminding I'm Also A Hottie'
Swara Bhasker gives a befitting reply to the trolls who mocked her views on the hijab controversy, comparing it with a short dress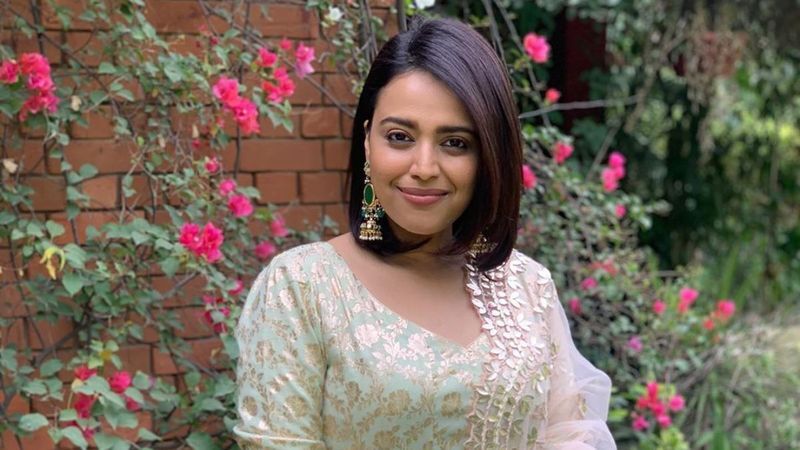 The Hijab controversy has become a serious debate in India and people from different walks of life have been reacting to the ongoing controversy. It all flared up last month when six teenagers at a government-run college in Karnataka's Udupi district began protesting after they were barred from classes for wearing headscarves. Reacting to the raging controversy, actor Swara Bhasker was slammed by the netizens after she shared her views on the Hijab controversy.
Good afternoon Tweeple! Here is a sample RW tweet salad 🥗 comprising Of Sanghis & their total failure to understand the concept of choice; their pathetic slut-shaming, and garnished with a desperate attempt to seem intellectual by quoting Urdu Shaayars 😂
Enjoy!! 💛✨🤗 pic.twitter.com/3fp1rjVMAT

— Swara Bhasker (@ReallySwara) February 16, 2022
After the tweet, she was under netizens' radar for the same. One user posted Swara's picture from the event in a short dress, hinting that one who wears short clothes should not advocate on such matters. Another wrote, "Draupadi's saree was forcibly removed but you took off your clothes yourself."
महाभारत में द्रौपदी के जबरन कपड़े उतारे गए थे.. और सभा में बैठे ज़िम्मेदार, शक्तिशाली, क़ानून बनाने वाले देखते रहे.. ऐसे ही आज याद आया।

— Swara Bhasker (@ReallySwara) February 14, 2022
On Wednesday, the Veere di wedding actress took to her social account and slammed the users with a befitting reply. Swara wrote "Yeah, it's me.. looking bomb Thank u! Thanks for sharing this pic of mine & reminding the world that I'm also a hottie ! I advocate Women's right to choose their clothing.. you know 'choice' -koi nahi aap rehney doh.. aap karo slutshame kisi aur ko- usmey bhi fail."
Well, this is not the first time when Bhasker has landed herself in a burning controversy and trolled for various reasons. Earlier, she had faced hatred from the users when she came out in support of Standup Comedian Munawar Faruqui when the latter shows were banned by the government.
Image Source: Instagram