Swara Bhasker Reveals She Slept Before 6 AM For The First Time In Over A Month; Wants Fans To Congratulate Her For Her Achievement
Swara Bhasker, in her recent tweet, says it's an achievement that she slept before 6 AM for the first time in a month and a half. A lot of her fans could relate to it; take a look!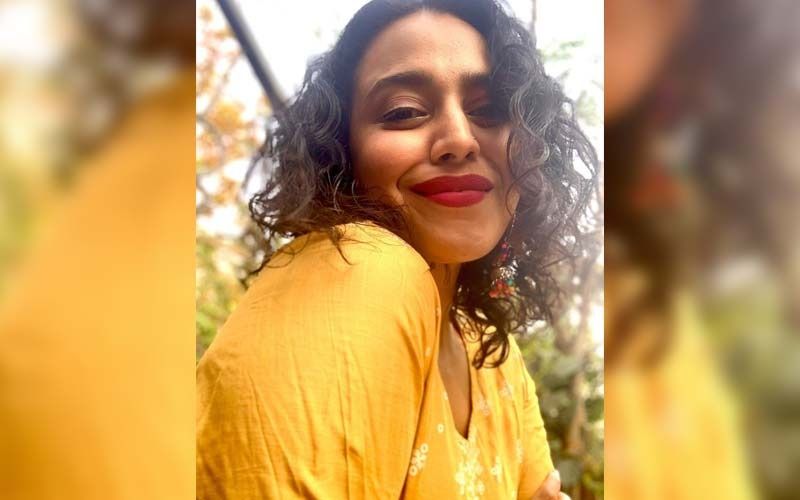 Swara Bhasker is among the most active celebrities on social media. She is known for airing her views fearlessly on important social and political issues, on her Twitter handle. Apart from this, she also sometimes posts about interesting anecdotes and incidents that took place with her, which a lot of her fans relate to. In one such tweet, Swara shared a personal tidbit about her being able to sleep before 6 AM for the first time in over a month!
Swara Bhasker took to her Twitter account, to share that she managed to sleep by 2 AM, which hasn't happened since a month and a half. Calling it a real personal achievement, Swara jokingly asked her fans to congratulate her for the same. "I slept at 2am yesterday and woke at 10am this morning.. it's the first time in a month and a half that I've slept before 6am! This is a real achievement in my personal growth! Pls congratulate me," she wrote.
A lot of people's sleep habits have changed amid the COVID-19 pandemic, and many of her fans agreed with Swara and could relate to it. While one Twitter user wrote, "Congrats on being normal like the rest of us," another comment read, "Post Covid insomnia, right? Same here." Divya Dutta replied, "Mubarak." Check out her tweet below:
I slept at 2am yesterday and woke at 10am this morning.. it's the first time in a month and a half that I've slept before 6am! This is a real achievement in my personal growth! Pls congratulate me 😹😹😬😬🎉🎉

— Swara Bhasker (@ReallySwara) May 26, 2021
Image Source: Instagram/Swara Bhasker