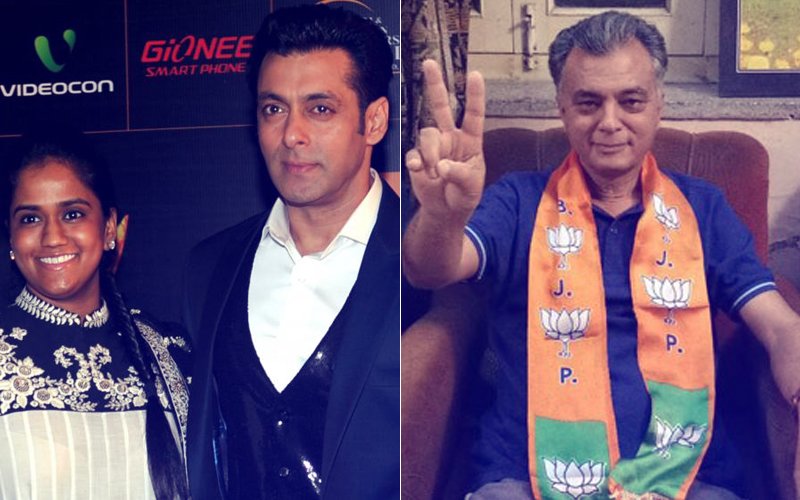 Good news for the Khans & Sharmas. Aayush's father Anil Sharma registered a handsome victory in Mandi, Himachal Pradesh with 25,202 votes beating Indian National Congress party's Champa Thakur who got 16,701 votes. Anil Sharma was earlier a part of Congress party.
Aayush took to his Instagram account to congratulate his father. He posted a picture of his father and wrote, "Really happy & excited on dad's victory, can't thank our people enough for believing in him & electing him. Congratulations dad! You will always be an inspiration to me!"
Arpita too congratulated her father-in-law. She posted a picture and captioned it, "Congratulations dad on your landslide victory! Elated by your win 🙏 thank you to all the people of Mandi for trusting him. @aaysharma @suneetasharma."
Aayush Sharma has been in the news for the right reasons. A couple of days ago, Salman Khan took to social media to announce the title Aayush's debut film is– Loveratri. The film will be directed by Abhiraj Minawala. Female lead of the film is yet to be finalised. Check out Salman's tweet here.
For the longest time, Aayush's debut has made headlines. There was initially a lot of confusion about whose film will Aayush star in- Salman Khan or Karan Johar's. But a few months back, it was confirmed its Jiju Salman who will launch his younger sister, Arpita's hubby. Aayush has been prepping real hard for his big break in Bollywood. He's been undergoing rigorous training and if his latest pics are anything to go by, Aayush has already got a body to die for! The film will go on floors soon.
It's quite a happy time for the Sharmas & Khans!

Image Source:instagram/salmankhan f_c