Wedding fever has gripped Bollywood! After Sonam Kapoor and Neha Dhupia, Himesh Reshammiya also tied the knot with his longtime girlfriend Sonia Kapoor, last week.

After their intimate wedding at the singer's Mumbai residence, the duo headed out for their honeymoon.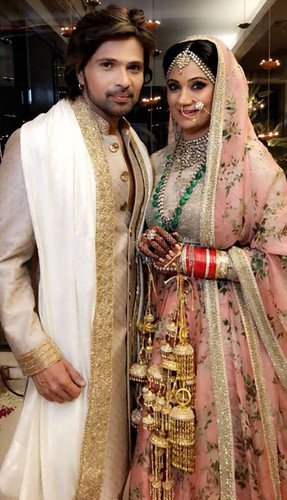 Himesh Reshammiya With Wife Sonia Kapoor

The newly married couple have flown out to Dubai for a few days.

We bring you some pictures of Himesh and Sonia having a great time chilling together.
Sonia and Himesh were in a live-in relationship before they tied the knot.

This is Himesh's second wedding. He was married to Komal, but on June 6, 2017, they officially got divorced. Himesh and Komal have a son, named Swayam.

There were speculations that Remix, Kaisa Yeh Pyar Hai and Sati fame actress Sonia Kapoor, was the reason behind Himesh and Komal's divorce. We were the first ones to break the news that Himesh and Sonia are all set to marry and start their marital life.

Image Source: instagram/realhimesh