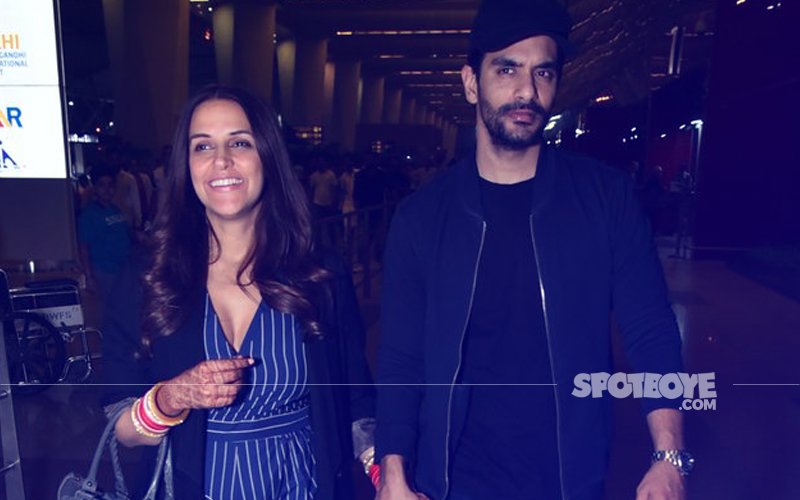 It's love and happiness coupled together. Neha Dhupia has taken not long to celebrate her wedding to Angad Bedi, actor and son of legendary spinner Bishen Singh Bedi. The couple was spotted last night taking a flight from Delhi airport. It is said that they have left for the US.

This departure too has its share of surprise as did the sudden wedding. Neha and Angad got married just yesterday morning at a Delhi gurdwara.

You may recall, just 2 months back, SpotboyE.com told you about Neha and Angad's growing bond and also informed about his break-up with Nora Fatehi.

And now, you have it in front of our eyes below (video and pictures), the best friends have gone ahead and taken the plunge.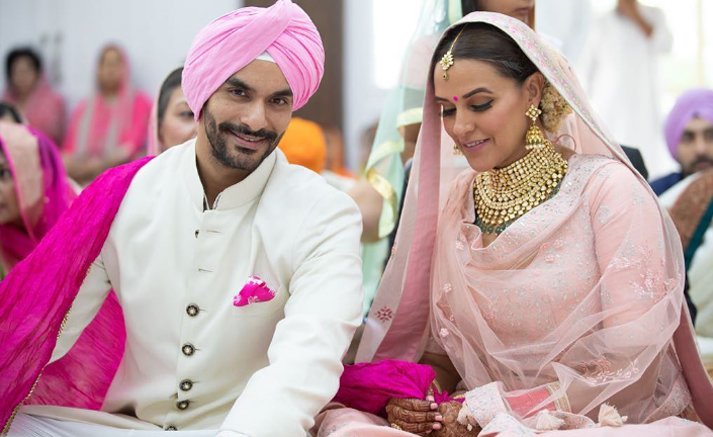 Neha Dhupia With Angad Bedi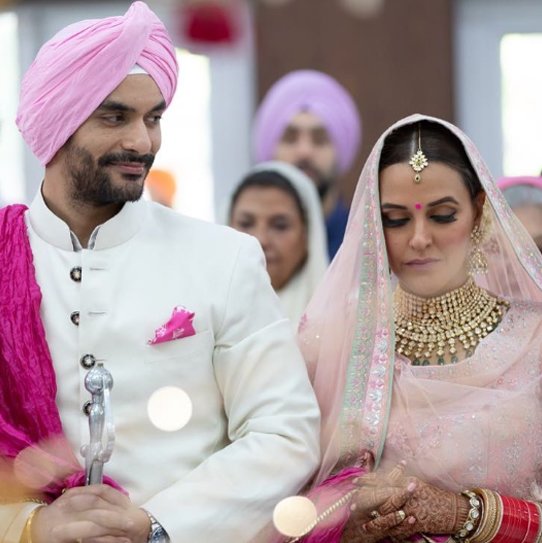 Angad Bedi And Neha Dhupia


Angad's break-up with Nora, known or unknown, he has not taken long to shoulder responsibility. And of course, the couple is deliriously happy.
SpotboyE.com wishes Neha & Angad 'A Very Happy Married Life'.