Yesterday, Imran Khan seemed to have teased his Katti Batti co-star Kangana Ranaut about her 'feelings' for Hrithik Roshan, saying that she is looking out for a man who is 'tall with curly hair' (Kangana still holds a torch for Hrithik, August 31).
It is no secret that Hrithik and Kangana had been attracted to each other after Hrithik got divorced from Sussanne.
So this morning, when we met up with Hrithik, we seized the opportunity to talk to him about this link-up.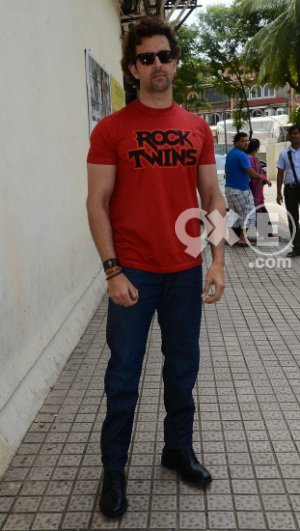 Hrithik was aghast that someone had questioned him upfront. He shrugged his shoulders and said "Oh my God!". But still, the Krrish star did not tell us the current status of his relationship with the Tanu Weds Manu actress.
Funnily, his colleague on stage, Sonam Kapoor, tried to sympathise with his shock, err, pretence.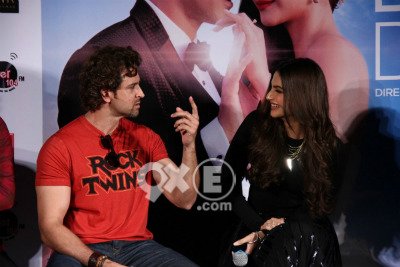 We know for a fact that the two had ended their 'friendship' and like always, we had told you first about it (It's over! Hrithik and Kangana friends no more!, June 7).
Whether Imran's comment was directed towards Hrithik or not, we are still curious to know if the two have reunited. We are sure Hrithik was not amused by our question but we promise to get back to you on the latest on this front very soon.