Shah Rukh Khan's son Aryan Khan has been in the news ever since he was arrested by the Narcotics Control Bureau (NCB) in connection with the seizure of banned drugs onboard a cruise ship off the Mumbai coast. The star kid has since been in jail, and denied bail by different courts multiple times. The Bombay High Court on Wednesday again adjourned the hearing of the bail plea of Aryan. The court will resume the hearing today.
Hrithik Roshan once again extended his support of the star kid. On Wednesday, the actor reposted a video interview by journalist Faye D'Souza, of Supreme Court advocate Dushyant Dave. He mentioned how Justice Nitin Sambre, who is hearing the case, has previously allowed bail to men who have been found in possession of drugs.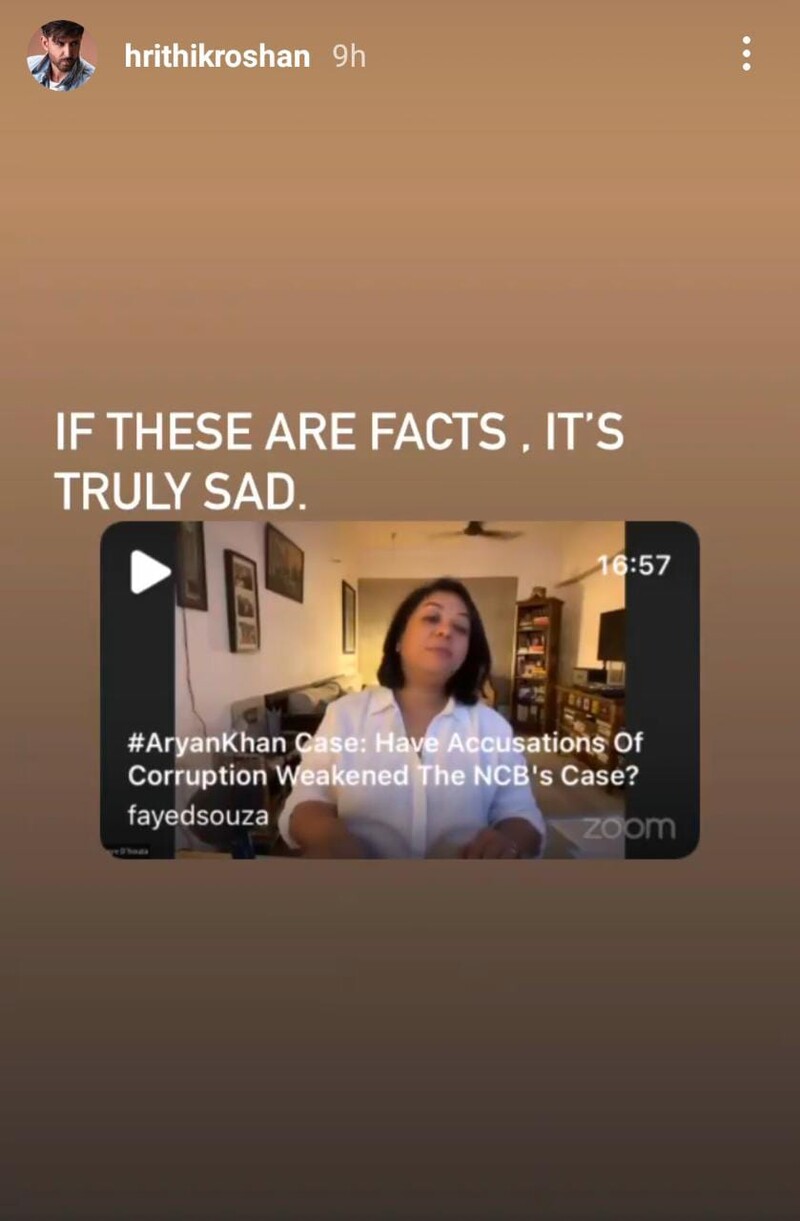 Previously, Hrithik had written a long open letter for Aryan. He wrote, "my dear Aryan. Life is a strange side. It's great because it's uncertain. It's great cause it throws you curve balls, but God is kind. He gives only the toughest ones the toughest balls to play. You know you are chosen when amidst the chaos you can feel the pressure to hold your own. And I know you must feel it now. The anger, the confusion, the helplessness. Aaah, the very ingredients that are needed to burn the hero out from inside you. But be wary, those same ingredients could burn away the good stuff... the kindness, the compassion, the love. Allow yourself to burn, but just enough..."
Shibani Dandekar, Alia Bhatt, Sussanne Khan and others reacted to the post.
Image Source:Instagram/HrithikRoshan