Hrithik Roshan Wanted To Assist The Mumbai Police In Kangana Ranaut 'Emails' Probe Before The Case Moved To The Crime Intelligence Unit
After no progress in the last 4 years, Hrithik Roshan's case over the emails sent by his imposter to Kangana Ranaut has been shifted to the Crime Intelligence Unit; deets below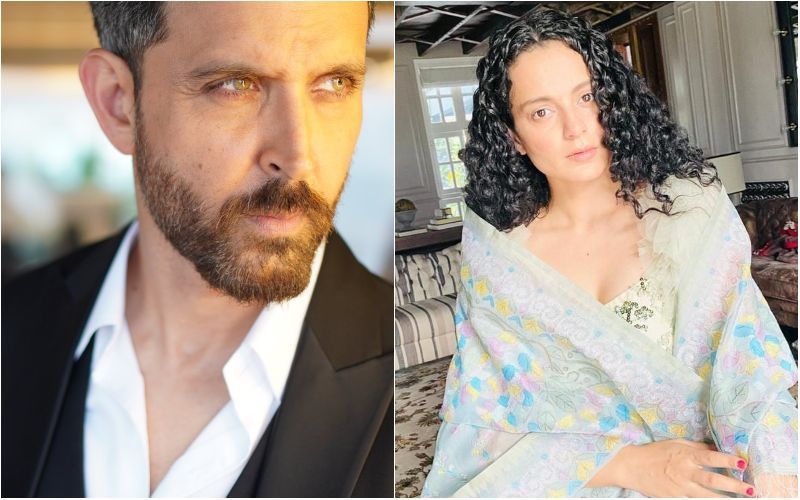 It was in the year 2016 that Hrithik Roshan had filed an FIR against imposters for creating a fake ID in his name and communicating with actress Kangana Ranaut. However, with no progress in the last four years, reports are rife that the case has now been shifted to crime intelligence unit (CIU). As a part of their investigation, the Mumbai Police had issued summons to Kangana Ranaut to appear before them for an investigation; however, the Queen actress had challenged their actions by calling the summons illegal. The cyber police had registered an offence under the Indian Penal Code section 419 (punishment for cheating by personification) and section 66 of the Information And Technology Act.
As per TOI, the case was shifted to CIU after Roshan's lawyer Mahesh Jethmalani wrote to the Mumbai Police Commissioner this month pointing out how there has been no conclusion in this matter even after four years. The portal adds that Jethmalani's letter to commissioner Param Bir Singh, dated December 9, says how Roshan was ready to assist the Mumbai police in its investigation. "It is pertinent to state that in spite of an order dated 3011.2016, passed by the Magistrate, Esplanade Court, directing the return of our client's laptop and phone he has not collected the same as he wanted to assist the police reach the real culprits," read an excerpt from the letter.
It also mentioned the complaint filed on April 7, 2017, with a cyber police station in which "the immense harassment and stalking caused to our client has been detailed at length. Our client handed over all the relevant documents... our client also met the top officials... and informed them about the trauma caused to him and his family. He also reiterated his request for a timely investigation. However, till date there has been no progress..."
His sob story starts again, so many years since our break up and his divorce but he refuses to move on, refuses to date any woman, just when I gather courage to find some hope in my personal life he starts the same drama again, @iHrithik kab tak royega ek chote se affair keliye? https://t.co/qh6pYkpsIP

— Kangana Ranaut (@KanganaTeam) December 14, 2020
Reacting to the same, Kangana had tweeted
, "His sob story starts again, so many years since our break up and his divorce but he refuses to move on, refuses to date any woman, just when I gather courage to find some hope in my personal life he starts the same drama again, @iHrithik kab tak royega ek chote se affair keliye?"
image source: instagram/hrithikroshan, kanganaranaut