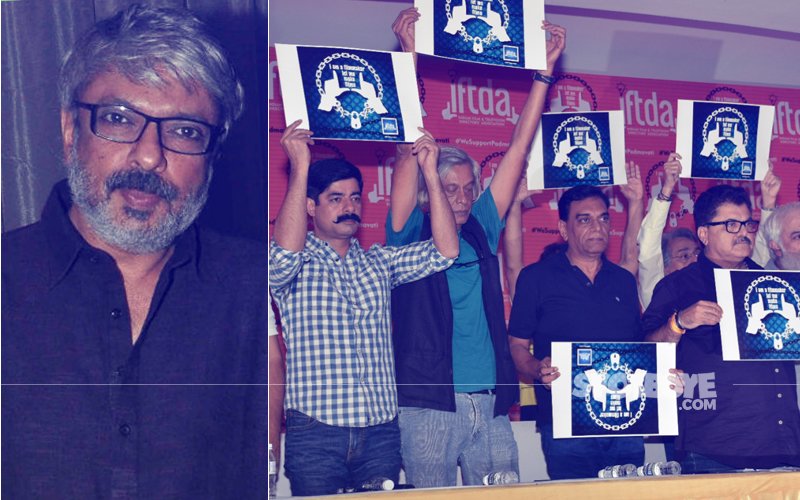 IFTDA (Indian Films & Television Directors' Association) has organized a press conference to express their solidarity and protest against the harassment team Padmavati is facing in context to the film's release. Yesterday, we had told you that the Association would meet today and discuss the issue at hand.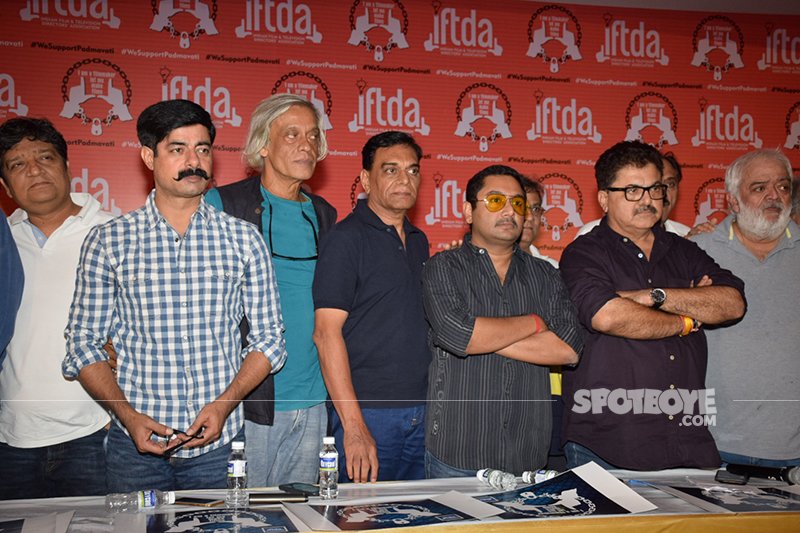 IFTDA Press Conference In Support Of Padmavati Maker Sanjay Leela Bhansali

The meeting concluded just a few minutes back and it was decided, that a massive demonstration would be staged at Film City on November 16. Between 4pm and 4:15pm, all film shoots at Film City would be disbanded.


Though Padmavati director Sanjay Leela Bhansali was not present for the Press Conference, nor was anyone else from the cast of the film; actors and filmmakers at the venue pledged full support to them.


"First let Sanjay Leela Bhansali release his film. People should see it and then make an informed decision. He is a very well known filmmaker, he understands filmmaking does not give you a licence to misuse the medium," said BP Singh, President of IFTDA.


Sudhir Mishra finds it absurd that people won't trust what Sanjay Leela Bhansali is saying. "He is being treated like someone who has no sense of responsibility. Bhansali will take his film to CBFC, they will pass a judgement. We have a multi-talented person like Prasoon Joshi heading the board. He understands the topic and Indian history. Please allow films to be released or else filmmakers will stop making films on Indian history. We strongly condemn what is happened."



Just a few days back, SpotboyE.com told you exclusively how Sanjay Leela Bhansali has been provided with 24 hours security. The police fears an untoward incident as the film nears its release date.


Image Source: Manav Manglani