This evening, Ranveer Singh injured himself while shooting for Sanjay Leela Bhansali's magnum opus Padmavati in the city.

He was rushed to Lilavati hospital where he received stitches to the wound on his forehead. Check out the pictures from the hospital: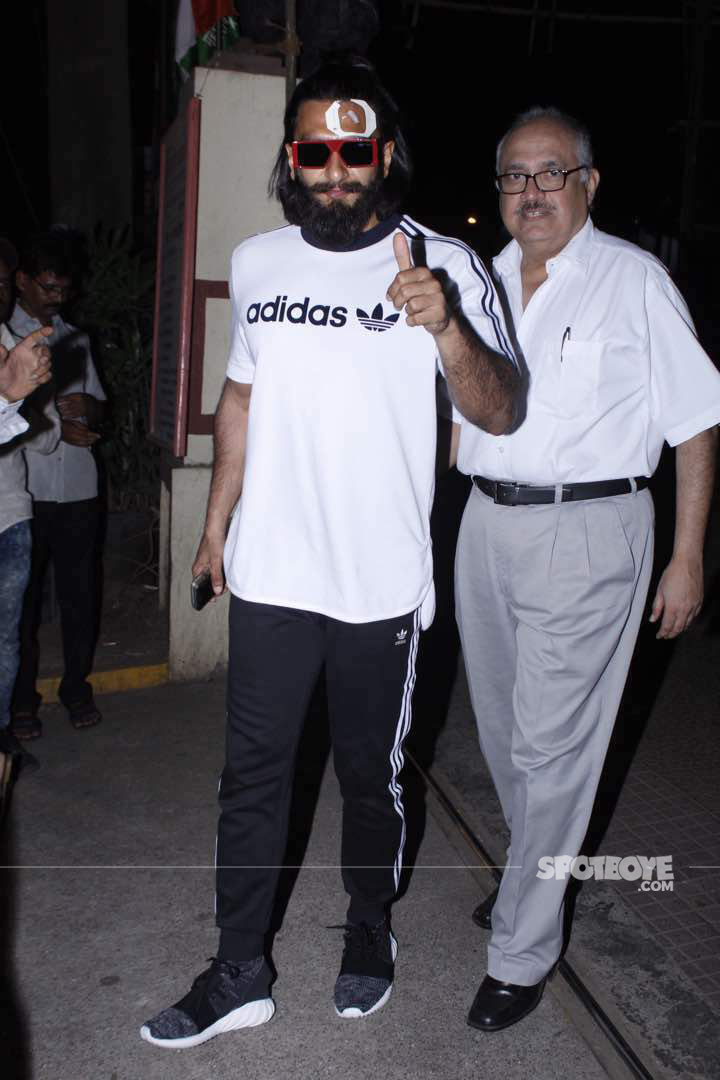 Ranveer Singh Exiting From Lilavati Hospital

While shooting the climax of the film, Padmavati, Ranveer Singh injured his forehead. The injury needed immediate medical attention but the actor didn't let this interfere with the shoot.

A source close to the actor said, "Ranveer hurt himself on the head while shooting for the film during a particular take but he was so engrossed in the performance that he did not realise it till 'Cut' was called. It's only after he started bleeding from the head that everyone realised that he was hurt badly. Ranveer received initial first aid on the set and was rushed immediately to Lilavati Hospital for immediate treatment.

We hear Ranveer returned to resume the shoot after some time.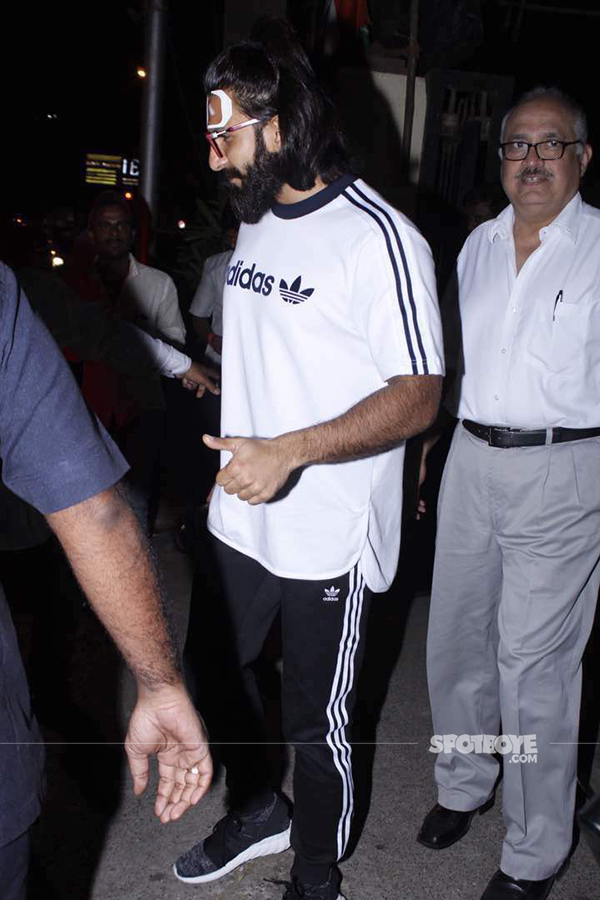 Ranveer Singh Exiting From Lilavati Hospital

Playing Alauddin Khilji has been very demanding on Ranveer both physically and emotionally, given the role's villainous nature.

Shahid Kapoor and Deepika Padukone share screenspace with Ranveer in this historical drama. The film has had its fair share of controversies with vandalism incidents on the sets. Directed by Sanjay Leela Bhansali, Padmavati is set to hit theatres on November 17.


Thumbnail Image Source: ManavManglani