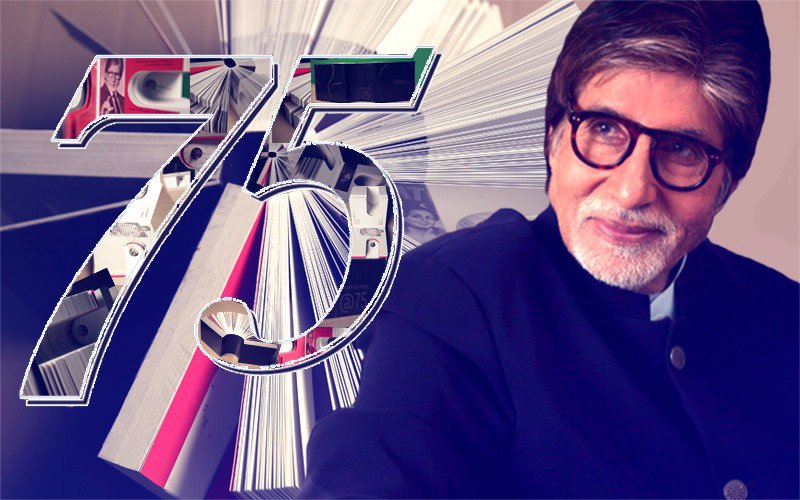 Your browser does not support the video tag.
India's finest actor, biggest artiste, brightest star -- 75-years-young, Amitabh Bachchan is all of this and more! But what he is not, is 'average.' It's not a word that exists in the septuagenarian's dictionary. Perhaps that explains the 'out of the ordinary' memento Mr Bachchan has sent out to a few of his friends.

In Mr Bachchan's own words the bespoke book is "a calendar of celebration... through 75 years, on the 75th year."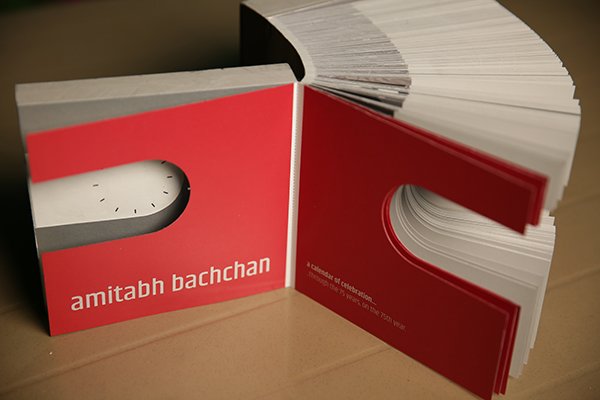 "Mitti ka tan, masti ka mann, kshan bhar ka jeevan, mera parichay..." The calendar opens with this famous poem by Mr Bachchan's late father Harivansh Rai Bachchan.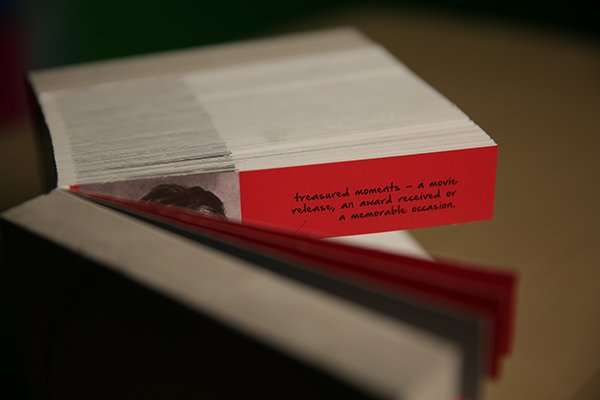 Even though a calendar, it's no less than a page-turner.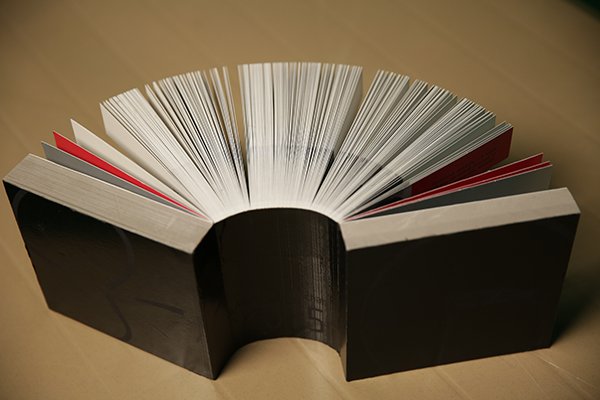 Each spread represents an occasion and a chronicle of his daily accomplishments and social media interactions.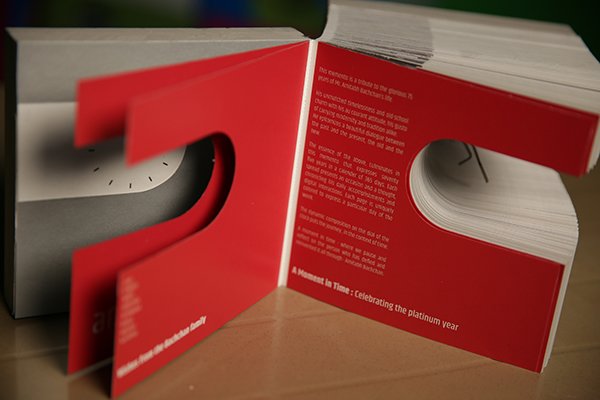 For instance, when he says, "Work Work Work is the only stimulus in life...! Baki sab, baki hai..!"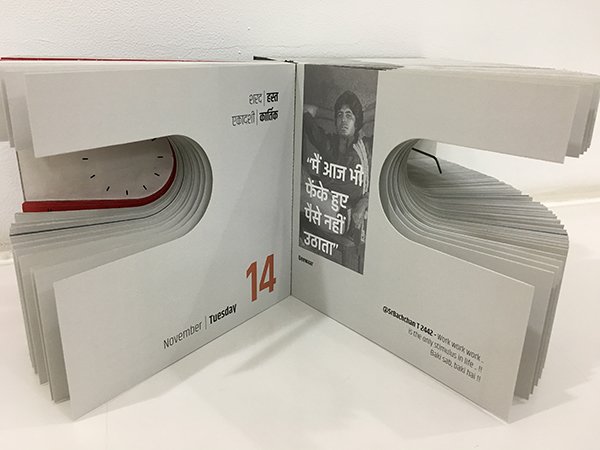 His 2445th tweet finds a mention on Friday, November 17. "33 years of Pukaar. Bach ke rehna re baaba," he writes.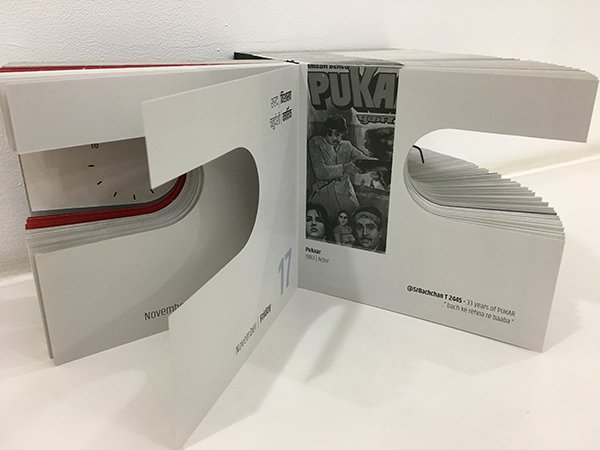 "Tumhara Naam Kya Hai Basanti?" – Bachchan's cult-classic Sholay has a page dedicated to it.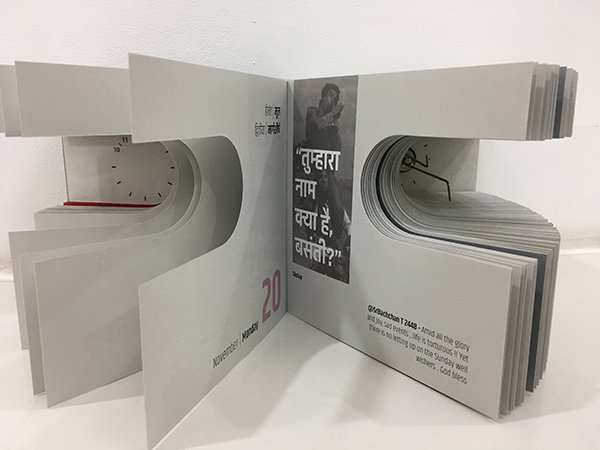 Or the iconic dialogue from Zanjeer, "Yeh tumahre baap ka ghar nahi, police station hai, toh seedhi tarah khade raho"...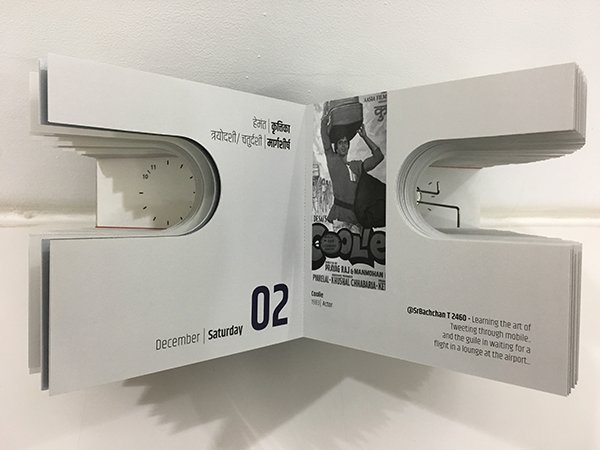 The spread on Saturday, December 2 has a poster of Coolie with Amitabh Bachchan's 2460th Tweet, "Learning the art of tweeting through mobile... and the guile in waiting at a lounge for a flight at the airport."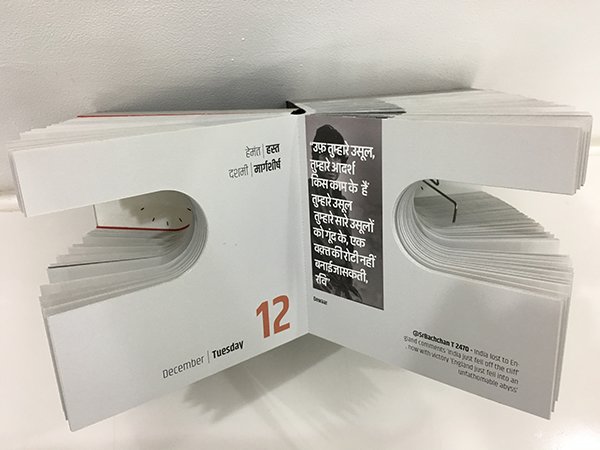 Known to be an ardent fan of the gentlemen's game, Mr Bachchan writes about the India-England game in his 2470th Tweet -- India lost to England comments 'India just fell off the cliff' .. now with victory 'England just fell off an unfathomable abyss.'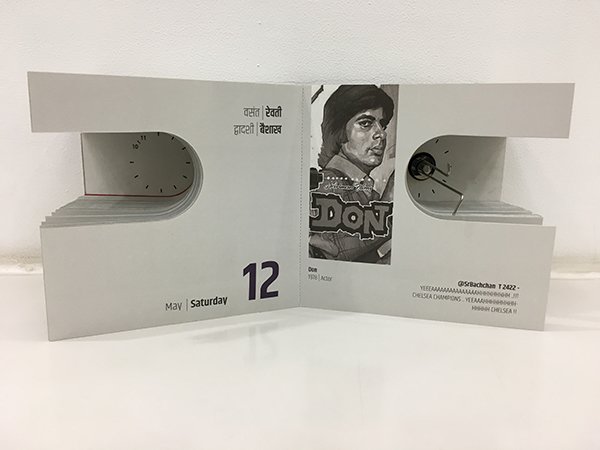 On Saturday, May 12, is a poster of his film Don along with his 2422nd Tweet. "YEEEAAAAAAAAAAHHHHHHHH!!! CHELSEA CHAMPIONS. YEAAAHHH CHELSEA!"

Replete with Amitabh Bachchan's digital interactions with his fans, the calendar is a moment in time – to pause and reflect on the person who has defied and reinvented it all through – Amitabh Bachchan. A crisp salute to the genius! We are a fan.



Image Source: Instagram/ amitabhbachchan