Inside Mannat: Gauri Khan Takes You Around Her Sprawling House. Disclaimer - These Pictures Will Blow Your Mind
Shah Rukh Khan's wife Gauri Khan has recently given us a never- seen-before peek inside her majestic bungalow Mannat in a latest magazine issue and it is everything you have ever imagined and more!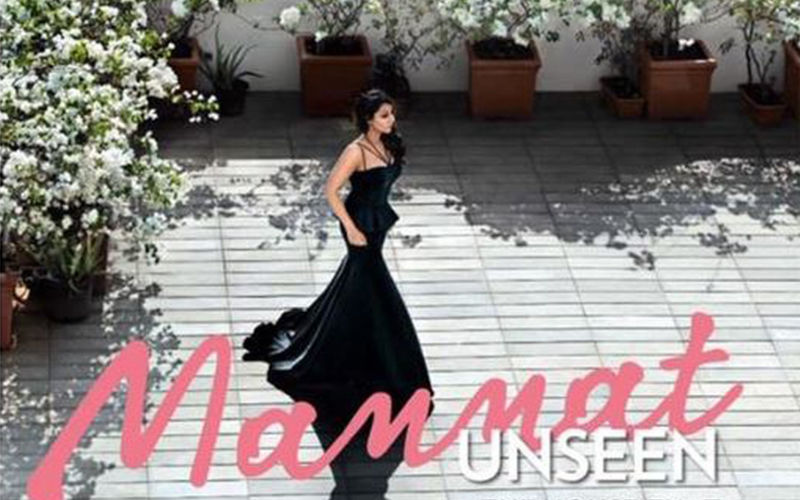 Bollywood stars and celebrities live a lavish lifestyle- from swanky cars to luxurious homes! We gotta admit that with the kind of lifestyle they live, we have all been curious at least once to take a glimpse inside their fancy ultra- modern homes. Now, Shah Rukh Khan's wife Gauri Khan, who is a renowned interior designer herfelf, has given us a glimpse inside her abode along with some interesting tidbits in a special photoshoot for Vogue India's 2019 edition of Casa Vogue that took place in her family home Mannat.
Shah Rukh Khan, the Badshah of Bollywood, has a grand sprawling six- storeyed bungalow named Mannat on Bandstand Bandra. It overlooks the mesmerizing Arabian Sea. SRK's sprawling bungalow Mannnat is a luxurious paradise and it is one of the most popular landmarks in Mumbai. While many have seen their house from outside, not a lot of people know what it looks like from the inside. Now, Gauri Khan and Shah Rukh Khan have shared a few pictures from the shoot and they will blow your mind! Gauri Khan, while talking to Vogue, revealed that the opulent bungalow hasn't just served as her family home since 2001—but also became her blank canvas, one that let her grow and develop as an interior designer. She further added that there are no rules in the house. , "This is a house with no rules. I have never had any decrees for homework or mealtimes. I was always home when my kids came back from school. It is important for me to just be there for them." Take a look at these pictures:
Image Source: Instagram/gaurikhan/vogueindia/Twitter/iamsrk