Irrfan Khan has been awarded as the Best Actor at IIFA 2018 for his performance in Hindi Medium. The actor, who is currently recuperating from Neuroendocrine tumour in London, thanked his fans for 'being a part of his journey'. Taking to Twitter, Irrfan wrote, "Thank you to @IIFA and our audience who have been part for my journey #IIFA2018."

Few days back, we told you that Irrfan Khan is staying at Shah Rukh Khan's apartment in London. It all happened when SRK received a call from his wife Sutapa. She invited the superstar to visit their residence at Mumbai's Madh Island. She told him that Irrfan wished to meet his good friend before he left for further treatment to UK.

Shah Rukh, who was shooting, at Mehboob Studios, left in a hurry, to be by Irrfan's side. He spent almost two hours with Irrfan. And before leaving he surprised Irrfan by giving him the keys to his London house. Irrfan was overwhelmed by Shah Rukh's kind gesture and graciously accepted the keys at his insistence. SRK wanted Irrfan and family to feel at home while in London and help out a friend in need.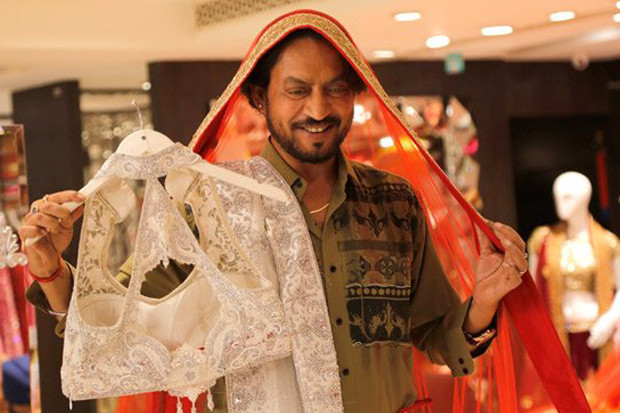 Irrfan Khan In Hindi Medium

A few weeks back, Irrfan Khan had penned an emotional letter speaking about his journey as he battles cancer and later changed his Twitter display picture too with his latest photo, where he is seen enjoying England Vs Pakistan cricket match at Lord's. One look at the picture and we couldn't help but notice that it is similar to the snap which went viral months ago wherein Irrfan was clicked at the stadium.

Coming to his recent tweet, well, we're sure fans are happy to hear from the actor.



Image Source: wionews & liveyourlifehere