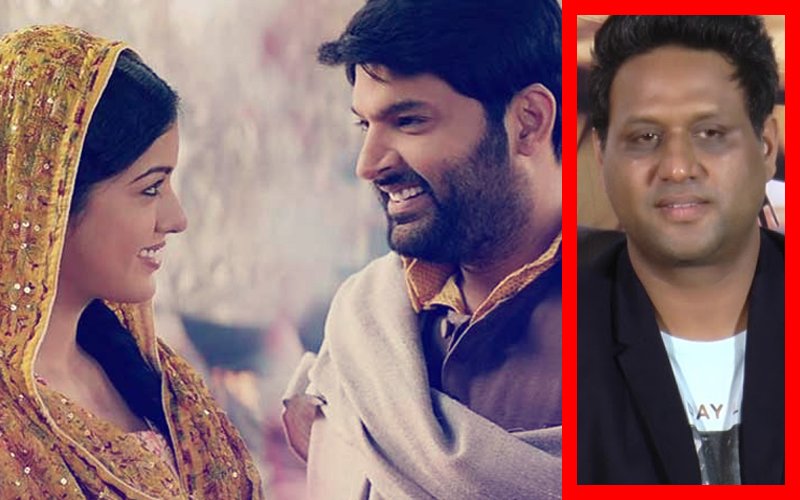 Your browser does not support the video tag.
Sometimes accepting failure gets tad difficult. A few people overcome the feeling and a few, like Firangi director, Rajiv Dhingra get delusional.

Why do we say so? Well, we bet you will not disagree if we tell you what did Mr. Dhingra reply when we asked him about Firangi's (starring Kapil Sharma) failure.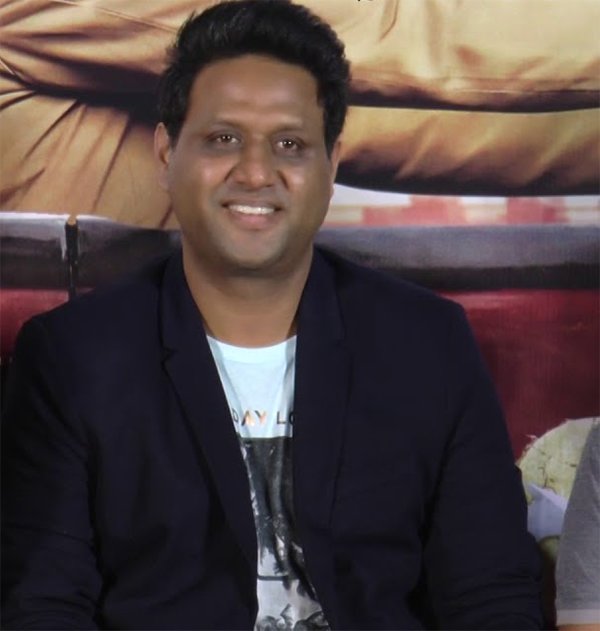 Rajiv Dhingra

Here's what he replied:

"Critics take the word 'critic' in literal sense. I differ with them and don't care if they didn't like the film,"

Hold on...the best is yet to come, "I think Firangi is DOING WELL! It started slowly, yes, we didn't get a good opening but now, it has started growing. Give it some time before you write it off."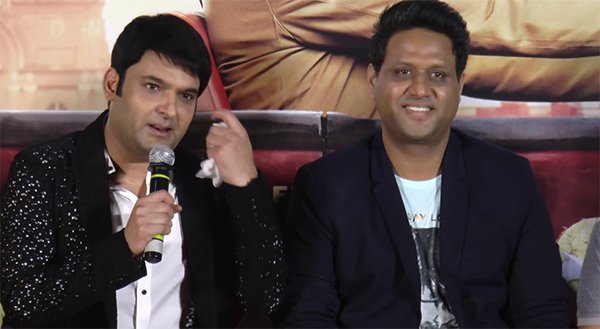 Kapil Sharma And Rajiv Dhingra

Mr. Dhingra, just like you feel critics take the word 'critic' in literal sense, we think you take your old show's (The Kapil Sharma Show) genre, i.e. 'comedy' too seriously. Why else would you say something as hilarious as, 'Firangi is showing growth'!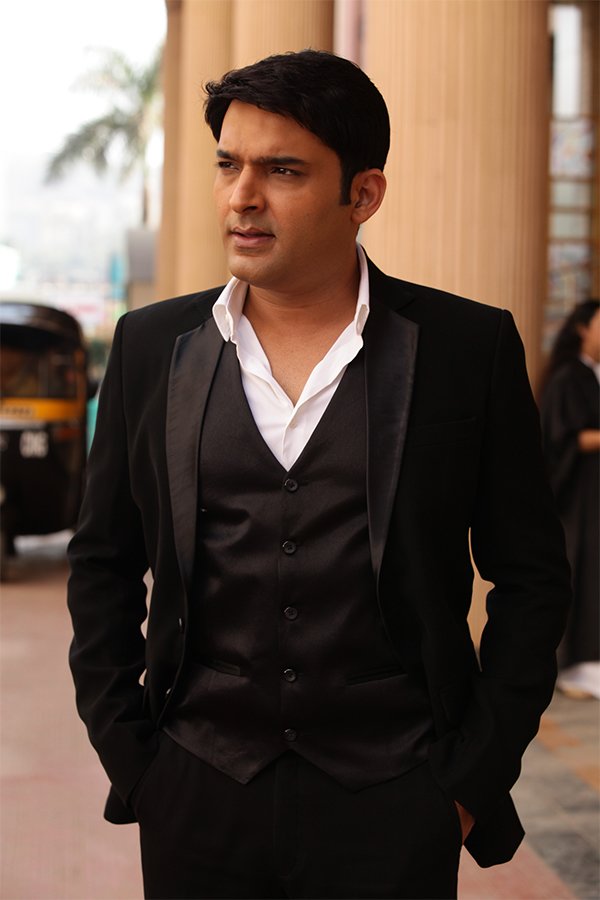 Kapil Sharma

BTW, we aren't questioning Rajiv Dhingra's sanity without proof. Just yesterday, we told you how multiplexes are reducing the number of shows of his film in their theatres. And these chains are well-established and among the most popular ones in the country.

While Dhingra might be day-dreaming about his film's growth, social media is mocking it to no extent. Here's a meme which is going viral where Kapil is seen kicking Dhingra.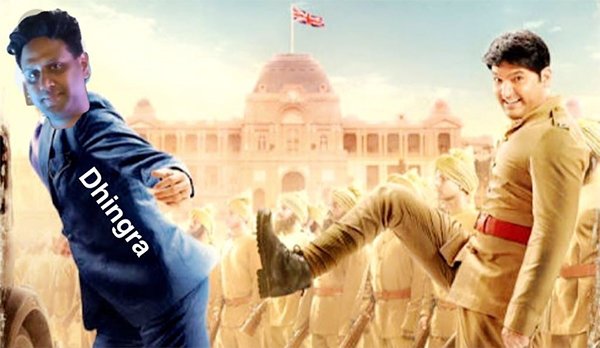 Kapil Sharma And Rajiv Dhingra

We asked the director if such mockery on social media affects his spirits, he said, "Of course, I don't feel great about it but we live in a democratic country and I think people can continue exercising the right to share their opinion,"

Drilling him further about reasons why Firangi failed (yes, thankfully we aren't delusional), we asked him if Kapil Sharma's popularity has drastically gone down which has affected Firangi's performance. To which, pat came a reply, "I don't think so,"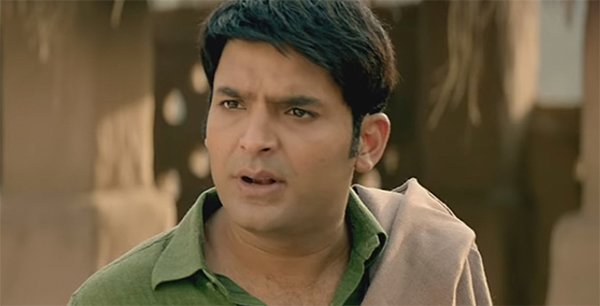 A Still Of Kapil Sharma From Firangi

Well, we are not surprised with Dhingra still defending Kapil. After all, the comedian also stood by him when Sony TV decided to throw him out of the The Kapil Sharma Show due to its declining performance.

For those who don't know, it was Dhingra who was largely responsible for ruining Kapil Sharma's glorious run on national television!

After the mid-air fracas with Sunil Grover (We were the first to break the news), Rajiv Dhingra was appointed as the creative director of the show. But Dhingra could not get along with or control the team. As a result, deadlines were not met, scripts were never ready on time and the quality of the show dropped (The TRPs tumbled from 2.9 to 1.3 in 4 months).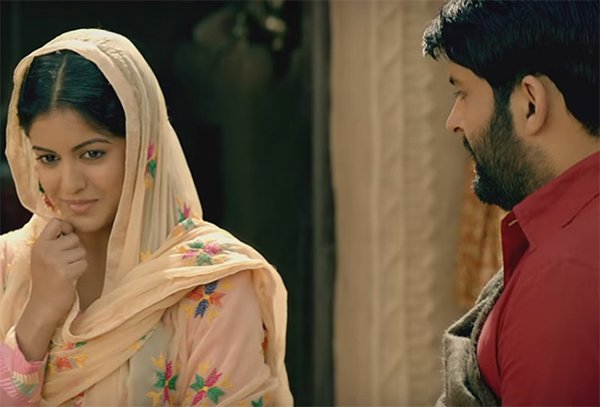 A Still From Movie Firangi

Following this, Sony called for a closed door meeting at Juhu Marriott to save the show from going off-air about 100 hours before the announcement of closure was made. The biggest surprise of this meeting was that a lot of the old team, including the writers who had left the show in March, were summoned back. However, they told Sony that they would love to come back but only if Dhingra was not at the helm.

However, to everyone's surprise Kapil did not let go off Dhingra, who of course was at that time directing his upcoming Bollywood venture, Firangi.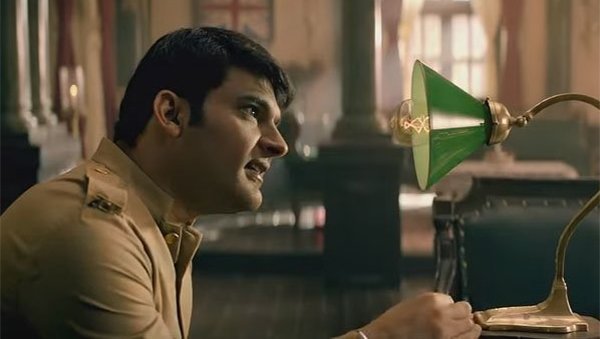 A Still Of Kapil Sharma From Firangi

Looks like Dhingra is returning the favour.

And now time for the conclusion, which mind you, will again tickle your funny bone.

Since he is so positive about the film's 'so-called' growth, will he direct Kapil Sharma again?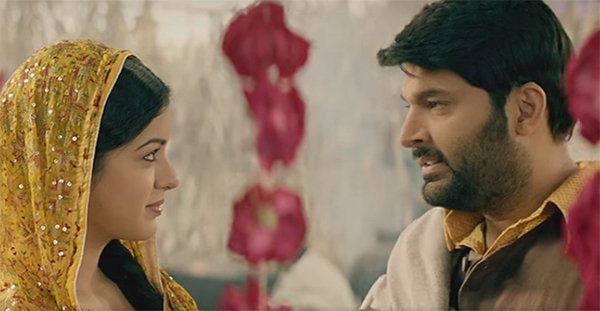 Kapil Sharma And Ishita Dutta In Firangi

"Excuse Me, please? I have to go. Can I talk to you later?" Mr Dhingra ended the conversation abruptly that very second.

We're glad at least he isn't delusional about this!



Image Source: Twitter/dhingra_rajiv/KapilSharmaK9/Youtube/K9films