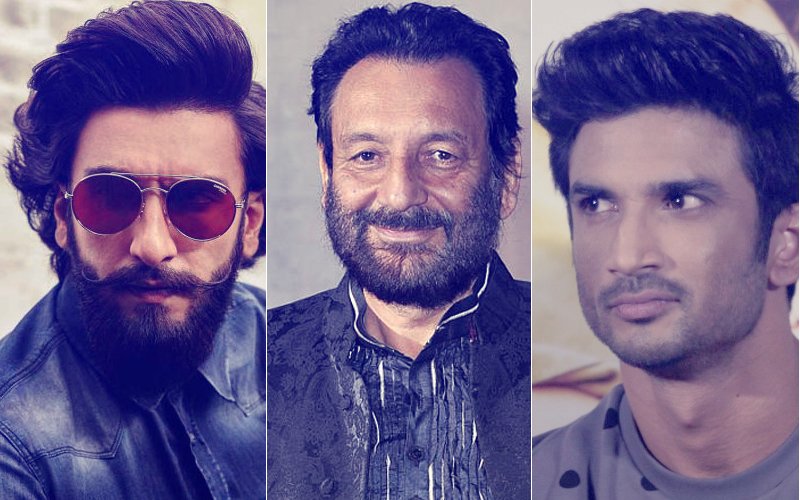 We all know that Shekhar Kapur's ambitious project Paani, has been put on the back-burner. The lead actor Sushant Singh Rajput who was to star in Paani reportedly lost out on 12 big films in the span of one-and-half year because the film was in the offing.
To add on to Sushant's misery, YRF had abruptly replaced him with Ranveer Singh from Befikre. This did not go down well with Sushant and he snapped his ties with YRF talent.
Now, a recent conversation between Shekhar and Ranveer Singh has raised eyebrows for it hints towards a possible collaboration between the duo.
It all started with the director praising Ranveer's look in Padmavati and obviously as a goodwill gesture, the actor thanked Shekhar Kapur.
Ranveer also told him that he has been listening to the tracks of Bandit Queen.
The director then expressed his desire to make a film with Ranveer.
Sources told a leading daily, "Ranveer and Sushant have a cold war brewing for a long time. It all began after Sushant was unceremoniously removed from Befikre and Ranveer was cast in his place."
As of now, Sushant is busy shooting for his upcoming film Kedarnath which also stars Sara Ali Khan. Sushant will be seen playing a pithoo, a man who makes a living by carrying old and disabled pilgrims to the temple of Kedarnath. Kedarnath, produced by KriArj (Prerna Arora and Arjun N Kapoor) and Balaji (Ekta Kapoor), is being shot in the area around the famous temple in Uttarakhand.
Image Source: hdpics