It's Been Four Years, I Have Had Enough: Hrithik Roshan On Arnab Goswami's Show
Hrithik Roshan has said that his silence has been misconstrued as "weakness" as he spoke out for the first time about the Kangana Ranaut controversy on The Nation Wants To Know. Check out the fiery teasers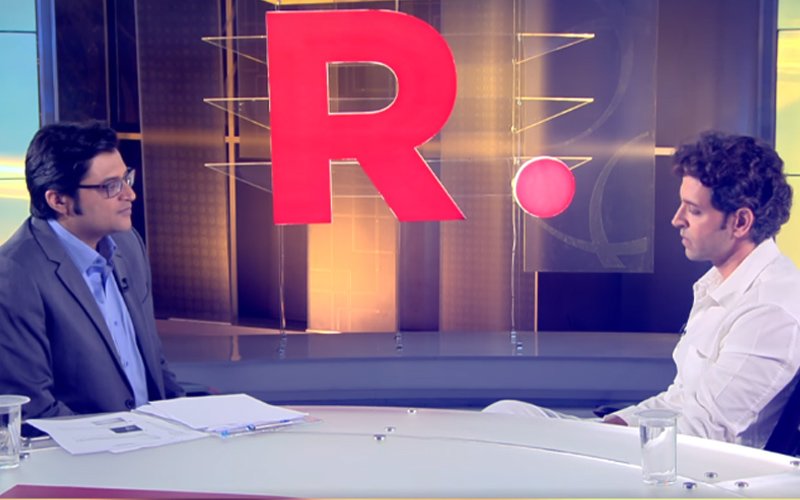 Kangana Ranaut's break-up with Hrithik Roshan became national news after she washed her dirty linen on Aap Ki Adalat. Now it is Hrithik's turn. Hrithik makes an appearance on Nation Wants To Know and spoke to Arnab Goswami over the weekend about the ugly love tiff which has captivated the country.

In a couple of teasers of the interview which is definitely awaited, Hrithik has said that he has had enough.

"I have had enough. I have realised that I have been pretending because I have to live up to this star image- I have to look confident, be cool and not give attention to something which is not important. But it was affecting me, it was affecting my sense of community, my sense of well being," says the Krrish star.

Hrithik moves on to say that 'he is not a victim in this whole situation'. Even though he never mentions the name of Kangana, he clearly implies her in each and every sentence.

In another clip, Hrithik says, "I have realised now that I had been pretending as I had to live to this image of mine as a star."

Hrithik also goes on to clarify that 'he was very uncomfortable coming on the show. However, he wanted to come out and speak his side of the story.'

Stay hooked onto SpotboyE.com about the Hrithik-Kangana war as we will continue to bring you lots more.


Image Source: youtube/republicworld