Parineeti Chopra has been roped in for the official Hindi remake of Paul Hawkins' bestseller The Girl On The Train, the makers announced it this morning. After the book, The Girl On The Train was adapted into a Hollywood film by Steven Spielberg's DreamWorks Pictures which starred Emily Blunt. Reportedly, Pari will play an alcoholic divorcee who becomes involved in a missing person's investigation in the film. The yet-to-be titled film will be directed by Ribhu Dasgupta.
Announcing her exciting journey, Chopra shared the good news on social media and wrote, "Hopping onto this thrilling ride! Excited to be a part of #TheGirlOnTheTrain's official Hindi remake.@ribhudasgupta @RelianceEnt @amblin #DreamWorksPictures #TheGirlOnTheTrain"
Parineeti said in a press statement, "I want to do roles that audiences haven't seen me in before and one's that require a lot of prep and homework, which is why The Girl On The Train really worked for me. The character is an alcoholic and a victim of abuse, and I haven't explored anything like her onscreen before".
Chopra further said, "It's exciting because I never thought I'd actually be doing a film around a book I've read and loved. I relate to the character because I've studied and worked in London, it's my second home… I even know the tube maps inside out. I can't wait to start shooting the film and relive those days and I hope people enjoy seeing me in a completely new avatar in this film."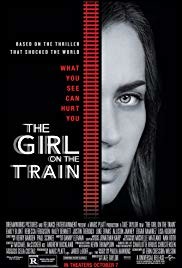 Confirming the same to Mumbai Mirror, the Group CEO Reliance Entertainment, Shibasish Sarkar said, "Not only is The Girl On The Train, one of the best psychological thrillers but also a heartwarming story of the female protagonist and her discovery of life. We've procured the rights of the book and the film, and will be adapting it from an Indian storytelling perspective. Amblin will be a partner in this film."
Meanwhile, President and Co-CEO of Amblin Partners, Jeff Small told Mirror, "We are always pleased to work with our long-time partners at Reliance Entertainment to bring the best stories to audiences around the world. This Hindilanguage adaptation of The Girl on the Train is a first for Amblin and a testament to Paula Hawkins' incredible book and our 2016 film."


Images Source: twitter/parineetichopra/impawards