Jab Jab Phool Khile Writer, Brij Katyal Passes Away Of Cancer
Veteran writer, Brij Katyal, passed away at a hospice in Bandra on Thursday afternoon. With films like Jab Jab Phool Khile, Ajooba and TV shows like Saans and Dillagi to his credit, he was an inspiration to budding writers. Katyal is survived by an adopted son.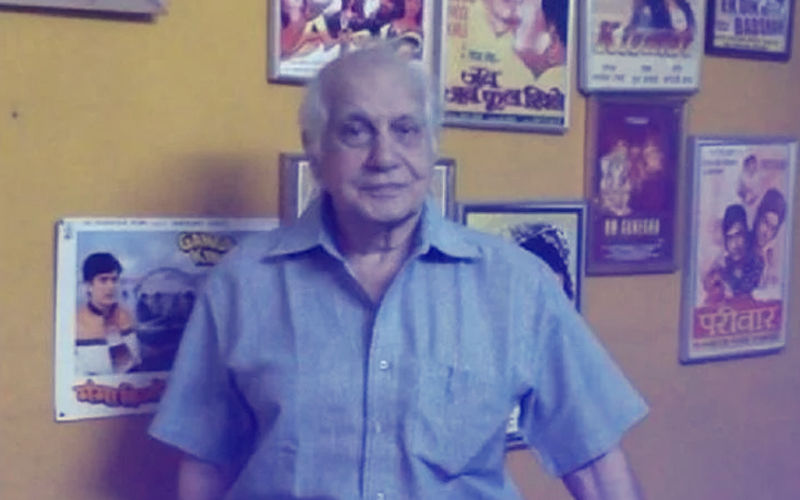 Veteran film and television writer Brij Katyal, best known for penning Shashi Kapoor-Nanda starrer, Jab Jab Phool Khile, and Neena Gupta-Kawaljit's famous TV show, Saans, passed away on Thursday afternoon. Katyal spent his last few days at a hospice in Bandra.

Reportedly, the veteran was suffering from rectal cancer and was being taken care of at Shanti Avedana Ashram. He was 85. An accomplished writer, Katyal worked closely with Neena Gupta on her TV directorials Saans and Pal Chhin. Neena was by his side during his difficult battle with cancer.

A few days back Neena had shared a message, with a picture of Katyal, on Instgram. "A free of charge hospice called shanti avedna sadan at mountmary thank u for looking after my writer friend brij katyal who wrote saaans for me a beautiful human being but see inspite of seeing so many movies and listening to wise words that don't give everything away to anyone before u die we do the same mistakes and then suffer . Lecture nahin hai samne ki sachchai hai," read Neena's heartrending post.
Remembering the veteran writer fondly, writer-director Anusha Srinivasan Iyer told IANS, "Brijji was all of sixteen even as an octogenarian. His energy was infectious. I took my baby steps into writing assisting him in penning his scripts. He was always wanting me to direct, finding producers for me. When my short film 'Saare Sapne Apne Hain' travelled to 53 festivals, he was happier than me."

Katyal also has films like Ajooba and Yeh Raat Phir Na Aayegi, among others, to his credit. He is survived by an adopted son.


Image Source: amarujala